Details

Kyle Anstey

Hits: 91196
Call Us Now At
Email Us At
This email address is being protected from spambots. You need JavaScript enabled to view it.
We promise to respond to all emails in less than 24 hours.
Privacy Policy
Profitworks values your privacy and will not redistribute your email address to third parties. Click here to read our full privacy policy.
Details

Chris R. Keller

Hits: 4517
Become The Leader In Your Market
We provide marketing services to help you become the leader in your market when it comes to marketing. Have the market love your company and your brand.
What Do We Offer
We offer marketing services, specializing in SEO and your companies online presence.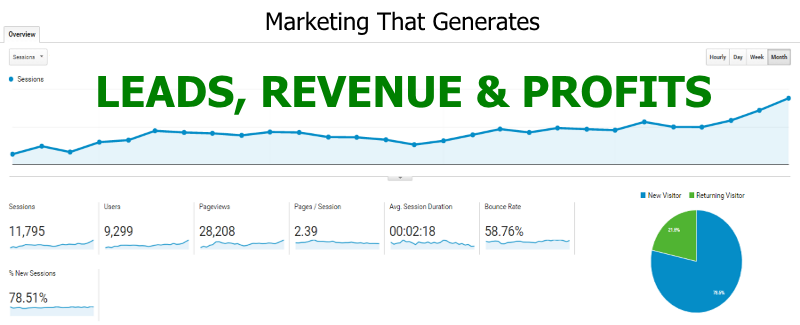 Details

Kyle Anstey

Hits: 4657
An interesting book I have found useful in my sales efforts is Neil Rackam's Spin Selling. In the book he outlines what questions to ask when to move prospects all the way through the buying process. If you ask the wrong questions at the wrong stage the interaction will often stall. On the other hand if you ask the right questions at the right time, you will often find the prospect quickly becomes eagerly interested in your product and excited to buy.
Details

Chris R. Keller

Hits: 6696
Are You Looking To Become The Leader In Your Market?
Here at Profitworks, we strive to offer our clients with the best small business marketing services with the highest ROI's. Studies have shown that both Search Engine Optimizations services and Email Marketing services provide the highest return for small businesses. Click the images below to read more about each service:
Additional Services
We offer other services here at Profitworks which include:
Social Media Marketing
Marketing Plan Creation
Website Visitor Tracking
And more!
Start your journey to becoming the leader in your market!
Click the button below to get in contact with us today!

Details

Kyle Anstey

Hits: 5850


Recently I was reviewing some online advertising for some of my clients and I realized maybe I have been doing things inefficiently. In all of my campaigns I have been selecting the cost per click payment method but never really looked at the cost per impression method. In this article I'll be reviewing the advertising I have been doing on Google Adwords, Facebook Ads and Linkedin Ads to see if I have chosen the most efficient payment method or if going forward I should be selecting the cost per impression model. As an extra bonus at the end of the article I also include a free guide on the top 3 things that will improve your online advertising ROI and point #2 is something that no advertising agency will to you.
Are you interested in using digital marketing methods such as SEO and Email marketing? Profitworks provides marketing services specializing in search engine optimization and website conversion optimization services. We Work. You Profit. Contact us today!