Online Marketing Agency Kitchener: Ranking Online Is Hard


It's hard to rank on the first page of search engine results. The competition is fierce as each of your competitors is trying to rank as high as possible or reach that coveted number one spot. Profitworks is an online marketing agency in Kitchener dedicated to helping our customers rank online.

 It's hard to rank online - Profitworks can help!
Online Marketing Agency Kitchener: Ranking High Is Incredibly Valuable for Your Business

Ranking online is difficult, but ranking high online is even more challenging. Why is ranking high in search results so important for your business?


You Need to Be Found:
More and more customers start their search for a business online. You need to be where your customers are so they can find you - not just your competitors.


The First Page Matters:
75% of people who use search engines never scroll past the first page. So If you aren't ranking on the first page, they aren't going to see you.


Users Click on Organic Results More than Paid Ads:
Users tend to ignore the paid ads and look only at the organic results. In fact, 70-80% of users never look at paid ads. In addition to looking more at organic results, viewers tend to click on organic leads more often. An amazing 70% of the links that users click on come from organic results not paid ads.
| | |
| --- | --- |
| | Not sure what an organic search is? Listen to our podcast to find out |
Online Marketing Agency Kitchener: Why Working with Profitworks Is Better than Trying to Do It Yourself

You are an expert in your business and you work hard to make it successful. Being able to do what you do best and having the time to do that is important. That's why we would love to come alongside you and share our marketing expertise with you.
Let us use our online marketing experience to help your business rise to the top of the rankings, so you can use your time concentrating on running your business. We'll keep up with the latest trends and updates, so you won't have to.
| | |
| --- | --- |
| | Wondering if SEO services are for you? Listen to our podcast to find out |
 


Online Marketing Agency Kitchener: Why Choose Profitworks Over Other Agencies
There are many marketing companies that you can choose from, but here's why Profitworks is the best online marketing agency Kitchener and any other location has to offer.
Relationship-Based Services

At Profitworks we believe that it is important to really get to know you so we can better understand how your business works and develop strategies tailored to your needs. We believe there is no better way of doing this than by face to face interactions. We don't hide behind our computers.

Over 17 Years of Marketing Experience

We understand how important it is to stay ahead of current marketing trends while making sure we balance that with strategies that we've tested and know will make your business successful.

Wide Range of Industry Expertise

We can apply the industry-specific knowledge that we've gained throughout our extensive experience working with businesses in dozens of different sectors to your particular market to help you grow your sales faster.

A Targeted Approach to Reach Your Geo Market

Whatever your geo-target is, we'll help you become the leader in your market. Whether your area is big or small, we can help you find your full sales potential by focusing on and reaching your market and expanding your revenue.

A Team of SEO Specialists

When you work with Profitsworks you will be working with a team of hard-working specialists who have a passion for SEO. We focus on top and bottom-line results and we'll perform monthly testing to ensure continuous improvements.
Online Marketing Agency Kitchener: Profitworks Closed-Loop Approach to SEO

At Profitworks our approach to SEO is unique. We call it closed-loop SEO which means that you will receive marketing strategies created specifically for your business that will help to grow your sales in an ongoing and constantly increasing manner. Along the way, we will keep evaluating and improving tactics to get more people to your website and move them along the funnel until you complete your sale. You can be sure that we won't be satisfied until you have seen the positive impact that our efforts have on your business growth.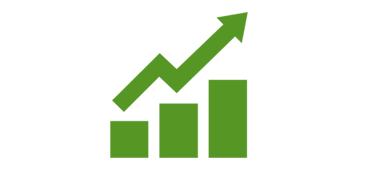 How Is Your Current Website Traffic?

Do you know how your website is currently doing online and how your competitors are doing? In the following two episodes of Profitworks TV, we will show you different tools that you can use to take a look at your own website's traffic, and even the traffic of your competitors. Click on the images to go to the videos.

"The importance of Website Optimization in today's competitive market is critical for the growth and development of any company. We engaged the experts at Profitworks to develop an engine-friendly website, and are seeing the results of an increase in sales from customers who
"found us on the web"."

Cathy - Business Owner & Customer