Today we are going to take a look at how Tim Hortons does their marketing messaging.

Profitworks provides small to medium businesses with a marketing option that has the same end goal that you have...to get a good return on investment from your marketing dollars. We love to help you grow your business!

We're going to break down Tim Hortons' marketing strategy and learn why they are such a success. Let's get started!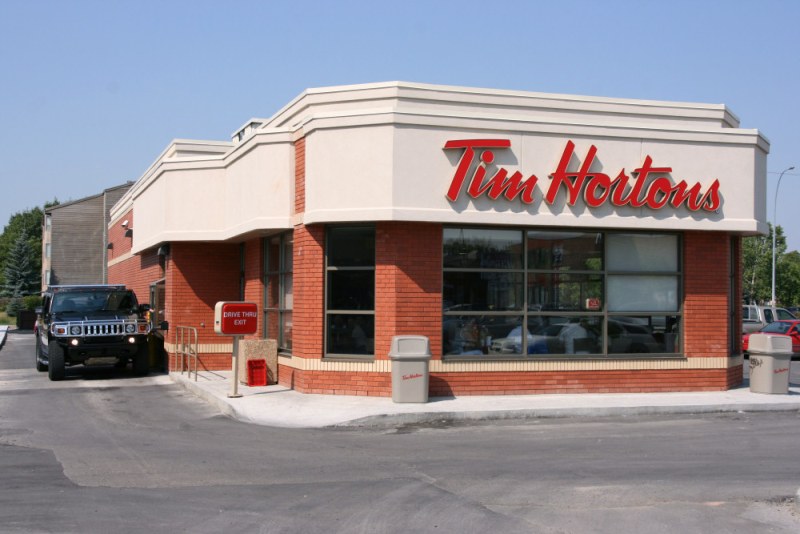 Tim Hortons is one of the most influential brands in Canada - Source: Tupungato [CC BY 2.5 (https://creativecommons.org/licenses/by/2.5)]


Tim Hortons Marketing Messaging: They're Back in the Top 10
Tim Hortons is once again in the top ten of the most influential brands in Canada according to the most recent Ipsos Most Influential Brands in Canada study. They struggled in 2017 and were only number 16 on the list, but Tim Hortons' marketing has managed to get them back into the top 10 this past year.

According to Ipsos COO, Steve Levy, "...the Most Influential brands don't just sell a product or service. They promote a strong sense of purpose and shape our world while connecting emotionally with people. Only those that strike the right balance between trustworthiness, engagement, being leading edge, corporate citizenship and presence will truly make an impact with consumers and indeed on the world".

So let's take a look at Tim Hortons' marketing strategy and find out why they are once again one of the leading brands in Canada.




Purpose-Based or Purpose-Driven Marketing
For a number of years, Tim Hortons has used a marketing tactic that has proven to be very successful for them. This strategy is known as purpose-based marketing. Purpose-based or purpose-driven marketing is a strategy used by a business that helps them bond with their target audience.
When you use purpose-driven marketing, you attempt to form a meaningful connection with your consumers so that they can more easily identify with your brand. Your goal is to make an emotional connection with your audience which in turn should help you earn their loyalty and trust.

In the case of Tim Hortons, they have done a number of things to help them connect to their Canadian audience.



Tim Hortons Marketing Message: Sharing a Love for Hockey
Canadians love hockey, so one of the ways that Tim Hortons tries to connect with their customers is through a shared love of the sport. Hockey has always been a big part of the Tim Hortons branding. This is mainly because of its founder, Tim Horton, who was a famous NHL hockey player from 1949 until 1974.
Throughout its marketing, Tim Hortons has tried to keep to its hockey roots, but recently it has placed an even greater emphasis on its hockey heritage. Read on for some of the ways that Tim Hortons' marketing messaging uses hockey as a way to connect to its consumers!




Recent Commercials Featuring Hockey Heroes
Over the last few years, Tim Hortons has worked with hockey legend Sidney Crosby, and this year Nate MacKinnon also teamed up with Tim Hortons to ensure that fun remains at the heart Canada's unofficial national sport.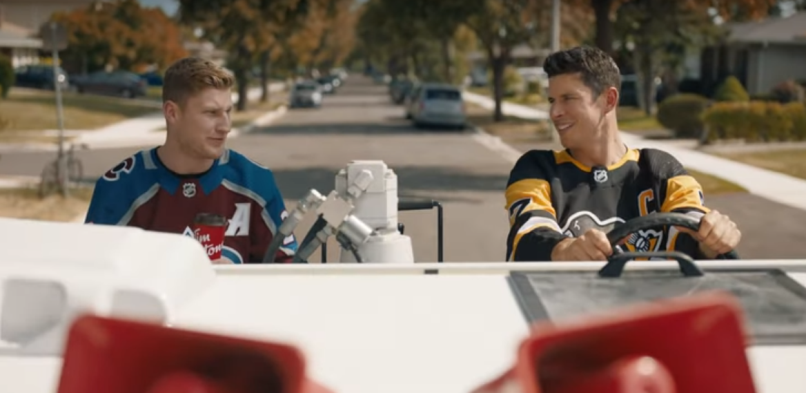 Tim Hortons has teamed up with NHL stars to connect with its customers - Source: TimHortons YouTube



Tim Hortons Hockey Trading Cards
In addition, Tim Hortons has brought back the nostalgic and very popular hockey trading cards. This is a great tactic as it tugs at the heartstrings of their older demographic who grew up loving hockey cards and it's appealing to the younger generation who is also getting into this great hobby.



Timbits Hockey Teams
Timbits hockey is a community-oriented program, sponsored by Tim Hortons owners, that help kids aged 4 to 9 play minor hockey. The program promotes the value of learning to play a sport, making friends, and being a kid. It doesn't stress whether you win or lose. In addition, Tim Hortons owners also sponsor children's sports teams in minor soccer, baseball, basketball, lacrosse, football, curling, and more.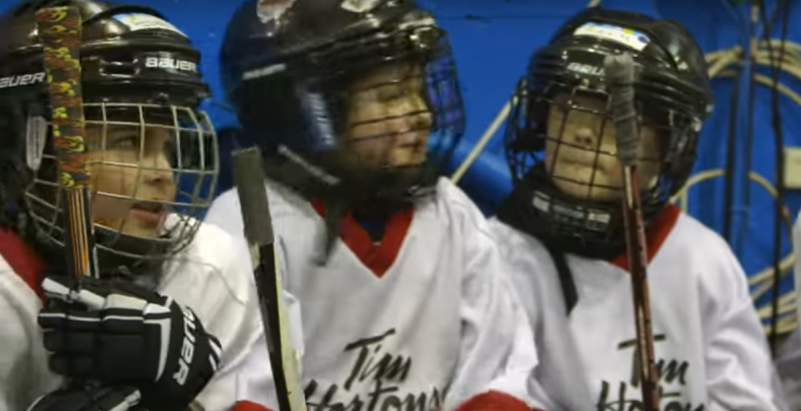 Timbits Hockey connects the restaurants with the community - Source: YouTube



Tim Hortons Marketing Messaging: Connecting with Millenials & Gen Z-ers
In the past, Tim Hortons has struggled to reach a younger crowd. They are trying some marketing strategies to try and connect with this challenging demographic.
Choosing a Spokesperson to Connect with Millenials & Gen Z-ers
Tim Hortons' most recent commercials and advertising feature Canadian singer/songwriter Shawn Mendes.
It's not surprising that they are teaming up with Mendes as a way that they can try to connect with the elusive Millennials (who reached young adulthood in the early 21st century), and Gen Z-ers, the digital generation born between 1995 and 2010.
According to Refinery29, Shawn Mendes is quickly becoming the new Justin Timberlake for millennials, Gen Z-ers..." and everyone else.

Tim Hortons hopes teaming up with Shawn Mendes will help them connect to Millenials and Gen Z-ers - Source: TimHortons YouTube
Using Technology and Social Media
Tim Hortons has also recognized the need to use as many different forms of technology and social media to make connections to this younger demographic. They have recently launched a new interactive website. The website hopes to attract both young and older visitors who can upload videos, photos, and share stories about Tim Hortons.

Users, in turn, are able to rate stories, add their own comments, and even make images they like their desktop wallpaper. This total engagement is key to building strong and lasting emotional connections with their visitors - which is the reason for purpose-driven marketing.



Running Tim Hortons Foundation Camps
Another way that Tim Hortons implements purpose-driven marketing is through its meaningful camp programs. Through their camp-based programs "kids learn to believe in their own potential and change their stories for the better."




Tim Hortons Marketing Messaging: Going Forward
Going forward, Tim Hortons is going to continue focusing on celebrating and showcasing their core focus which includes: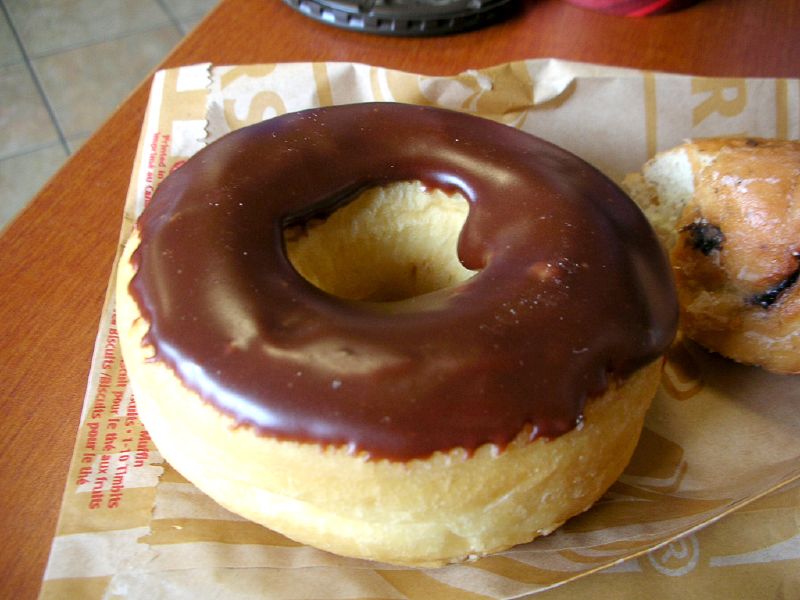 Going forward Tim Hortons plans to focus on coffee, donuts, and hockey - Source: Lara604 [CC BY 2.0 (https://creativecommons.org/licenses/by/2.0)]

They want to be able to celebrate the essence of their brand in an environment that gives guests an alternative. How are they going to achieve that?

They are opening a test location that has decor and a design that was inspired by the founder, Tim Hortons. It will reflect its hockey roots and it will be used to test new food and beverages. The test location will have:

7 different coffee serving methods

New donuts like maple bacon and creme brulee

Premium sandwiches and soup
As soon as the test location opens, they will immediately ask for feedback from their customers. Their goal is to try to evolve and not totally revolutionize their business; that's why sticking to and embracing their roots is important.

Tim Hortons has spent more on marketing over the last year and they have added menu options, including healthier options. They even launched a loyalty program that they hope will further help them to connect to their customers and develop their trust and their business.
What Marketing Experts Think of Tim Hortons Market Messaging

When asked by Strategy what she thought about Tim Hortons' marketing plan, Susan Weaver, managing director of Pearl Strategy & Innovation Design said, "It makes a lot of sense as it addresses Tim Hortons' underdevelopment among the millennial and Gen Z cohorts, as well as in urban markets. In the low growth foodservice market, bold moves are necessary to breakthrough to gain share."

On the other hand, Ken Wong, professor of marketing at Queen's University's Smith School of Business thinks, "Consumers who see themselves as coffee lovers want upscale beans and local or international roasters. They want coffee theatre. Those who can afford Starbucks or local roasters but still frequent Tim's feel they don't want to pay for hype and that is what upscale Tim's is."
So on the whole, Tim Hortons has done a great job connecting to their target audiences and making an impression with consumers whom they have not reached in the past. Their purpose-driven marketing plan has been very effective for them. If however, they want to reach tap into the upscale coffee market, and better compete with Starbucks and local or international roasters, they may need to find creative ways to connect with this demographic as well.

If you would like help developing and implementing a marketing strategy to suit your particular target audience, contact the marketing experts at Profitworks.
Discover the Importance of Effective Marketing With Profitworks!

Profitworks Small Business Services provides website traffic and website conversion optimization services to increase the number of sales generated from a website. The focus of our services is on increasing domain authority and sales, and providing a positive return on investment!
To learn more about Profitworks, click here. If you are interested in getting new customers for your business, contact us today!
Download our free SEO checklist, or contact us today!

Become The Leader In Your Market
"We approached Chris Keller and his team hoping for someone that would take the time to care about our business. There are so many companies that make grandiose promises without actually delivering anything of value to their customer. Profitworks has paid close attention to what is important to us and how we want to market our company and we are pleased with the results."

- Rick (Business Owner & Customer)