Social media marketing is an extremely valuable tool for electricians to promote their services, making coming up with the right post ideas for electricians equally important!
According to Smart Insights, 90% of social media users have used social media to communicate with a brand or business they're interested in. As the owner of an electrical company, you may have caught yourself wondering if a stat like this could actually apply to you. Although your clientele may largely be the result of word of mouth recommendation or website traffic, we believe that engaging on social media with the right content could take your business even further.
At a loss about what to actually post on social media? In this article, we're going to share 6 post ideas for your electrical company to start engaging on the platforms your customers are using. It's time to trade in your brand's empty newsfeed for one full of engaging content!

6 Social Media Post Ideas for Electricians
1. Before and Afters
As an electrician, you work on projects that many of your customers can't even begin to understand the scope of. From fixing poorly wired circuits to wiring an entire building, we know that the work of an electrician is essential but often misunderstood. One of the best ways to showcase your knowledge and your skill level is to actually include before and after images of projects you've worked on or sites you've visited to visually display the work that was done.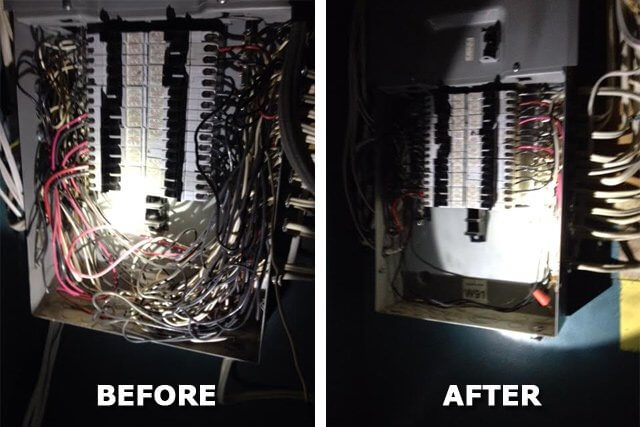 Electrical Contractors Colony Electrical use before and after photos to emphasize the level of work that goes into their projects while showing current or potential customers how they could solve their problems as well. The simple but important to step to snap a before and after photo of your project could make the difference between someone finding your business on social media and deciding to give you a call or not!
2. Giveaways and Contests
Social media contests aren't just for cruise lines--you can offer them as an electrician, too! Whether you offer a free inspection to one lucky follower or even a gift card to say "thank you" at the end of the year, running a social media giveaway or contest is a great way to give back to your followers while building more awareness for your brand.
One of the most effective ways to run a social media giveaway is to post on Facebook or Instagram and request that followers complete a certain number of steps in order to be entered to win, based on your contest objective. For example, if you are looking to gain more followers, simply request that followers "share" your post with their networks to be entered to win. On the other hand, if you're looking to increase post engagement, request that users like or comment on your post so that it appears in the newsfeeds of their friends as well.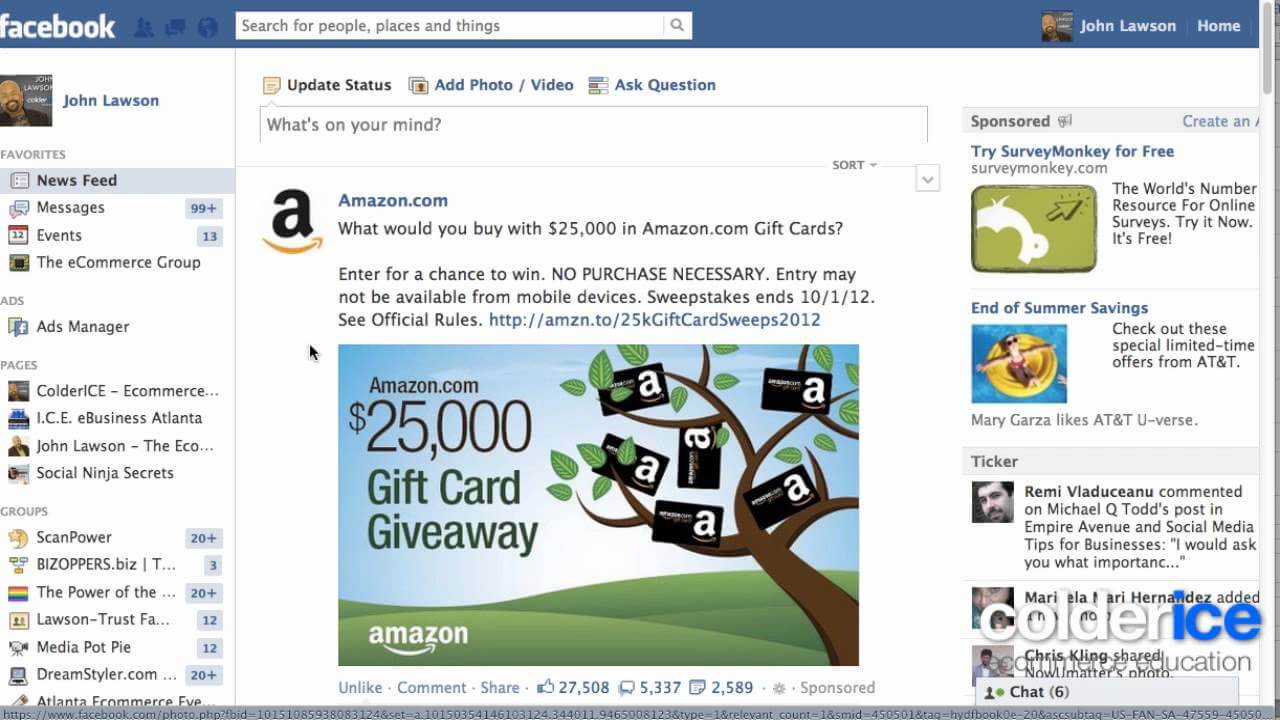 After the allotted time period has ended, select one lucky winner to award the grand prize, and take advantage of the influx of engagement or followers to remind your customers of why they're following you. The weeks following a giveaway are an excellent time to offer discounts and incentives that can result in more jobs for you as well!
3. Customer Reviews
Word of mouth is one of the most effective methods of generating new customers. Why not test this theory on social media as well? 
By keeping a record of all customer reviews, you have a pool of content that you can share on social media to show future and current customers that you offer high-quality services that other people find value in, too. For past customers, this will strengthen ties to your business, and for future customers, it will communicate to them that you offer the best electrical services they can find. 
Another benefit of using social media as an electrician is the fact that many social media platforms actually include tools for customers to leave reviews directly on your page as well. Happy customers can "grade" your services from 1 to 5 stars, while providing a short description of why they did or didn't enjoy their experience. This is a great way for you to encourage happy customers to leave some love on your page and help you stand out among competitors!
4. Company Announcements 
Another source of content for your social media profile as an electrician is company announcements. Changing business locations as you grow? Modifying hours over the holiday season? Won an award that your followers would love to know about?
All of these instances are perfect opportunities to pop on to social media and let your followers know about the most recent happenings for your business. They're extremely easy to share and the frequent updates will keep your customers in the loop, too! 
5. Showcase Your Staff
You work hard to ensure that you've got the best staff around on your team. Taking the extra step to showcase them and their incredible work on social media is a fantastic way to create content for your brand! By sharing an image of one of your team members and highlighting what makes them so great at what they do, you will increase employee morale by showing staff that they are appreciated.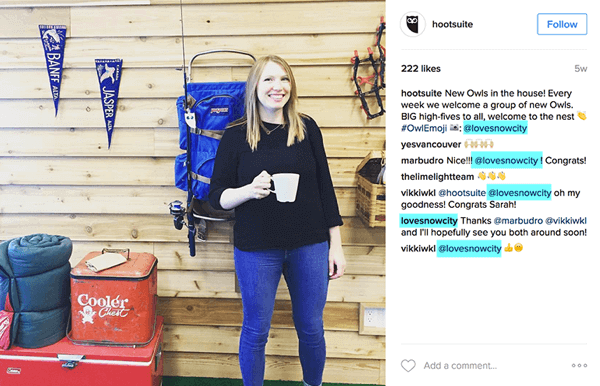 The benefit isn't just for your staff, though. Taking the time to recognize employees online also gives your customers a glimpse into what it's like to work for your you, and they'll be happy to know that your business recognizes and respects the hard work that your employees put in. It will also allow them to get to know the other electricians they could be working with by choosing your services, making the decision to hire you even easier!
6. Industry Updates 
Finally, industry updates are another great way to tap into a stream of content that you can share on social media as an electrician. In your industry, regulations and codes are often changing, making it difficult to consistently educate customers about what you can and cannot offer. For this reason, platforms like Electrical Industry Canada actually maintain a "Changing Scene" section of their website to release articles and updates about the industry to electricians and others who want to stay in the know.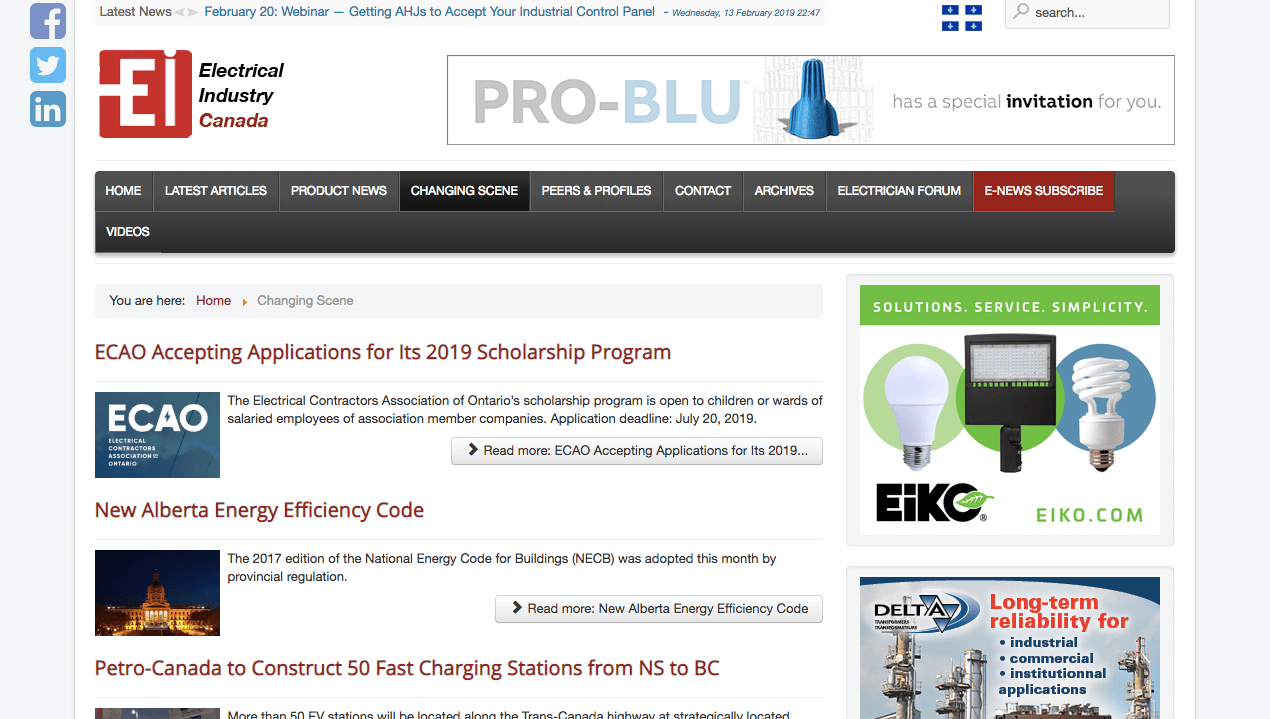 For example, for an electrician in Alberta, Canada, an update from the Electrical Industry Canada about new Alberta energy efficiency codes would be the perfect article to share with followers on social. This creates another source of content for you as an electrician, but also allows you to easily keep your followers informed and engaged.
Take Your Business to The Next Level With Social Media  
Profitworks Small Business Services is a team of marketing experts offering services to improve website traffic and conversion as well as social media strategy. The focus of our services is increasing sales and providing a positive return on investment. To learn more about Profitworks and how we can help you improve your social strategy, click here!