Today we are going to take a look at what type of football marketing services Profitworks can offer to your football team! 
Having an effective online presence is important to your football program. The team at Profitworks has over 17 years of experience helping businesses from dozens of industries increase revenue growth and we'd love to help yours too.
We'll talk about the various components Profitworks offers for football marketing services and how they can help improve your football program's online presence. So let's get started.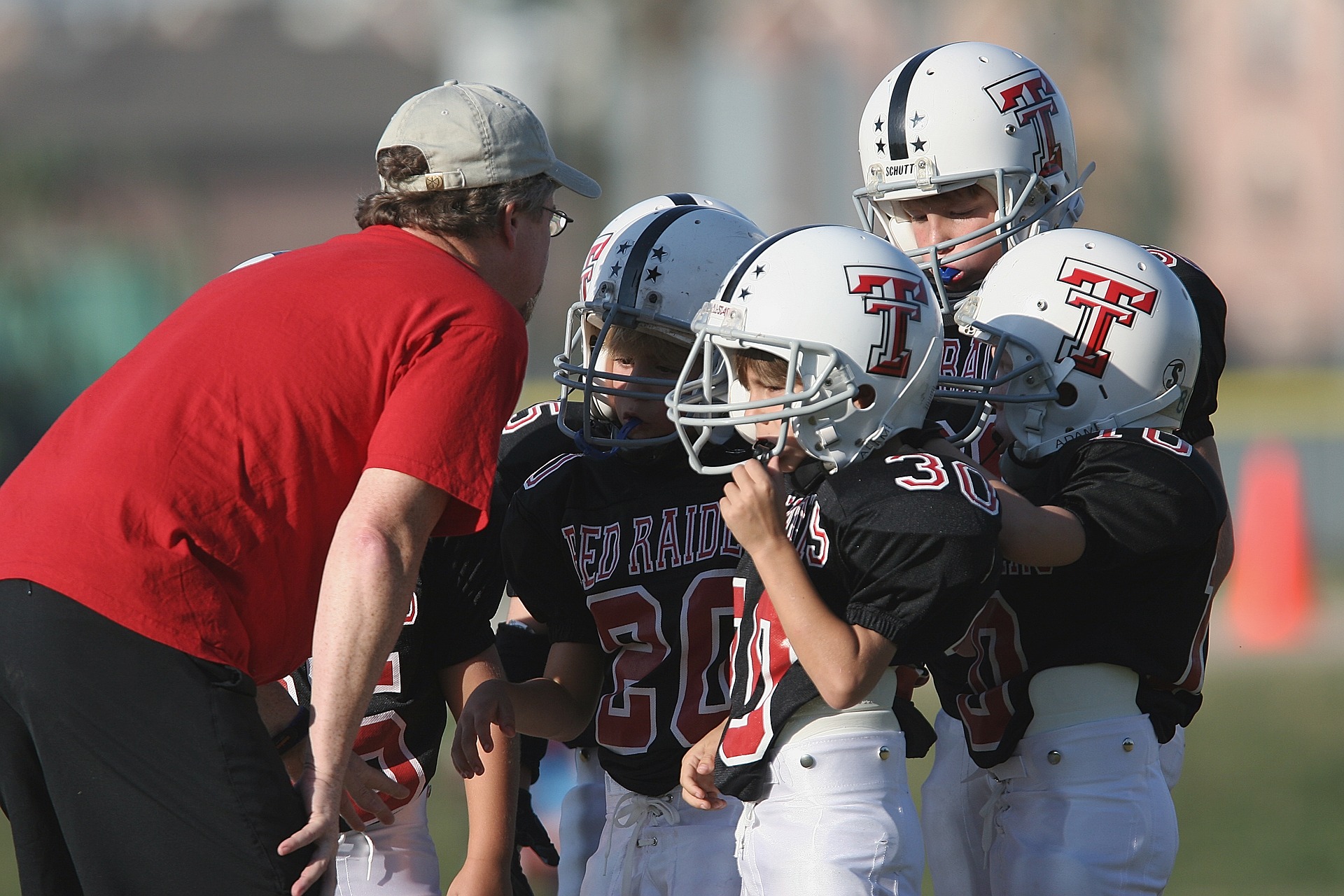 Get a marketing service that is right for your football program! 

The Different Types of Football Marketing Services for Your Football Program
Many do not think that small-town football programs need extensive online exposure but the truth is they do! Times have changed and almost everyone has a form of an online presence. Whether it's through social media, email, or websites, there is a variety of different ways to grab someone's attention. Here at Profitworks, we believe that the best way for your program to grow and reach more children is through our football marketing services! 
Today, we are going to list the best ways Profitworks football marketing services can help grow and improve your football program's online presence. The more you grow, the more lives you can change with your program!
Types of Marketing Profitworks Offers
Profitworks football marketing services offer:
Marketing Services for Football Teams


SEO for websites
Website builds for football programs
PPC campaigns for football programs
Marketing for football products
SEO for websites to sell products
Email Marketing & Social Media Marketing
These are the main areas where Profitworks can really help improve your online presence! Make sure to keep reading to learn more about each service. Feel free to contact us if you have any questions. 

The Best Digital Marketing Customized for Your Team!
Website Builds
If you don't have a website yet for your football program you are missing out on a lot of opportunities to help improve and grow your program. Also, having a poorly designed website is like having no website at all. Nothing turns away customers like a bad website. 
If you need an attractive website, Profitworks will set you up! We have made and designed many great websites because we get to know our client's vision before anything. We will customize your website perfectly to help improve your football program's exposure. Ways we can set up or improve your website are as follows: 
Improve your registration rate
Recruitment marketing
Market certain products/equipment you sell for football
Specific PPC campaign for your program
everything we do will be customized for you! 
Here are some examples of some websites we have built:
What is a PPC Campaign?
Wordstream explains that PPC stands for pay-per-click, a model of internet marketing in which advertisers pay a fee each time one of their ads is clicked. Essentially, it's a way of buying visits to your site, rather than attempting to "earn" those visits organically. In basic terms, each time someone looks up something, there are ads at the top of the search. Those websites pay to be at the top and each time someone clicks on the website, they pay Google.
This is really beneficial for a football program because it will increase the chances of people clicking on your program's website when they are searching for local programs to enroll their kids in. Profitoworks can use PPC as a way for football marketing services where we will run a PPC campaign set up on Google for your website and help attract more people to your site! 
If this is something you are interested in learning more about, make sure to contact us!

SEO is More Important Than You Think
SEO for Websites
If you don't know what SEO is, no worries! SEO stands for search engine optimization. Search engine optimization is the process of improving the quality and quantity of website traffic to a website or a web page from search engines. SEO targets unpaid traffic rather than direct traffic or paid traffic. In short terms, SEO is REALLY good for your website, and without it, it's hard to grow. 
Using SEO for your football program website has many benefits. SEO is so important because it:
SEO consistently ranks as the 2nd highest return on investment marketing channels, next only to referrals1
On average SEO generates a return on investment (ROI) of 275%2
70% of the links users click on are organic not paid ads3
70-80% of users don't look at the paid ads4
According to a case study done by Marketing Sherpa, "

marketing strategies lead to a 2000% increase in blog traffic and a 40% boost in revenue"

5
75% of search engine users never scroll past the first page6
If you have SAAS-based football software, we offer SEO for that as well.
When you use Profitworks and our SEO services, there is a higher chance that your website will grow! As a football program, this could be the difference between a parent signing up their kid to play with your organization versus another. It can also grab the attention of donors to help donate to your program. The benefits are endless. 
The higher ranking your website has, the higher chance your program will grow!

Grow Your Online Presence
Email & Social Media Marketing
One easy and affordable way of marketing for your football team is through email and social media marketing. It costs next to nothing! Having an attractive newsletter that you can send to members and prospects is very beneficial. Profitworks offers a great amount of experience as we manage several companies' email marketing. We have seen great ROI's in this service and highly recommend it. 
Check out our guide to email marketing to get a better understanding.
Flyers are out and social media is in. Today's day and age do not consist of kids running home with flyers and asking their parents to sign them up to play football. Kids now have social media and receive influence through those channels. Having an attractive and 'cool' social media account will increase your likeliness of growing. Also, creating ads through these platforms is a great way to market. Profitworks is extremely experienced in this field of marketing and would love to help you improve your social media!

You Can Trust Profitworks to Design the Perfect Marketing Services for You!
If you have any questions about what we've discussed above, let's chat. We'll sit down with you to learn about your football program, listen to what you want, and help you design the best strategy.
Profitworks Small Business Services provides digital marketing solutions including website design, SEO, local SEO, email marketing, website traffic, and conversion optimization services. All of these services will increase the traffic of your online presence!
The focus of our services is on increasing sales and providing a positive return on investment. To learn more about Profitworks, click here and set up a time to discuss how we can help you grow your business online.

Free Marketing Plan Template
Are you a football program looking to expand its online services? Make sure to contact us right now! If you have any questions about our services we will be happy to connect. If you contact us right now, we will give you a free marketing plan template! Don't miss out. 
What Our Customers Are Saying...
"My experience with Profitworks Marketing was very positive. They put together a very clear and strategic marketing plan. They helped me get more focused and come up with a solid plan that will take my business to the next level. Thank you!" - Krystle Marriott