Professional Website Builds that Work for You
Give your business a customized website that captures everything that is unique about your company, is optimized, and that will get the results you want
Check Out Some of the Great Websites We've Built
We use a new proprietary process to building websites that other companies don't have.
Profitworks Websites Feature:
Bold and Clean Designs

Your website will be professionally designed to attract visitors and look polished and professional on all devices



Compelling Content

Our Copywriting specialist will write you engaging and original content designed to encourage conversions and tailored to your industry to get you results



Personalized Banners & Pop-Ups

You'll benefit from more email sign-ups, promote sales, and get important information that will lead to even more conversions



Full Service Support

From regular updates to technical support, our team of experts has you covered.
An SEO Optimized Website Can Help You Get More Leads
A strong, SEO optimized website is the foundation of an effective marketing strategy. A modern website that is properly optimized will rank higher in search engines and get you found by your customers. A good website design will give you a better chance of converting your website visitore into leads and sales. It's your best business asset online.
Your Profitworks-Designed Website Will Enable You to:
Build Marketing Funnels
Build Sales Funnels
Run Paid Advertising such as Google or Facebook Ads
Increase Your Ranking in Search Engines

Start with a Custom Website. Stay for the Great Services
Other Great Benefits
Visitors that Become Leads
Your website will responsively engage with your hard-earned visitors and convert them into leads
Seamless User Experience
Your easy-to-navigate website will be designed to ensure your visitors enjoy a seamless experience
Mobile Optimized Website
Your website will be mobile-optimized meaning it will look and function perfectly on any device
Sales-Driving Website Builds
Profitworks specializes in designing professional looking, sales-driving websites that will work to grow your sales 24 hours a day. Whether you need a complete website build or just a redesign, we can build you the perfect site that will be:

SEO Optimized: Your website not only has to look great, but it needs to be found. SEO will move your website up in search engine rankings.

Mobile Friendly: More people are using their mobile devices to go online so your website needs to be mobile friendly.

Secure: Not only will a secure website keep your data safe, but search engines also rank secure sites higher.

Fast: Every second counts when it comes to online browsing. Your site needs to load fast so that your visitors won't give up and leave.

User Friendly: Users are also looking for a website that is easy to navigate so they can find what they are looking for fast.
Websites with Built-In Optimization
You will get the benefits of all the latest website optimization features so your business will succeed online.
Let us focus on your website so you can focus on what you do best - running your business.
Mobile-friendly web page design
SEO-friendly copywriting
Website quality control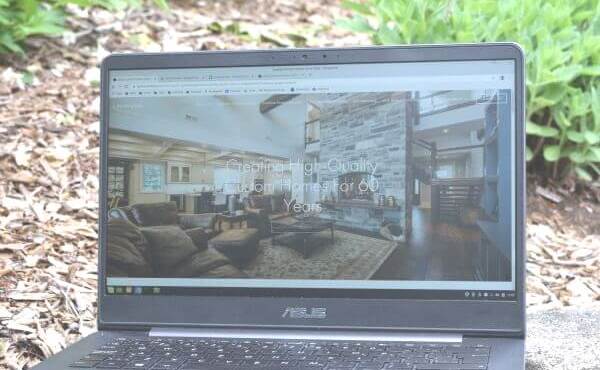 We Do All Your Website Work, So You Don't Have to
With Profitworks you'll be getting a digital marketing partner that does all your website work for you so you have more time to focus on what you do best: managing your business. You'll get a website that looks polished and professional that stays true to your branding so you will enjoy a stead stream of leads that convert.
Increase Your Website Traffic Organically
We can also boost your website's search engine rankings, increase your traffic, and drive more conversions with custom designed SEO services