Search engine optimization is one of the most important and effective parts of digital marketing. But there can be a big difference between affordable SEO packages that actually work and cheap packages that do very little or expensive packages that include services that you don't actually need. In today's post, we're going to help you tell the difference.
The team at Profitworks understands the value of SEO and with over 17 years of digital marketing experience, we have helped businesses in dozens of industries grow their revenue faster. We'd love to put our expertise to work for you too.
So let's take a closer look at affordable SEO packages and what they should include.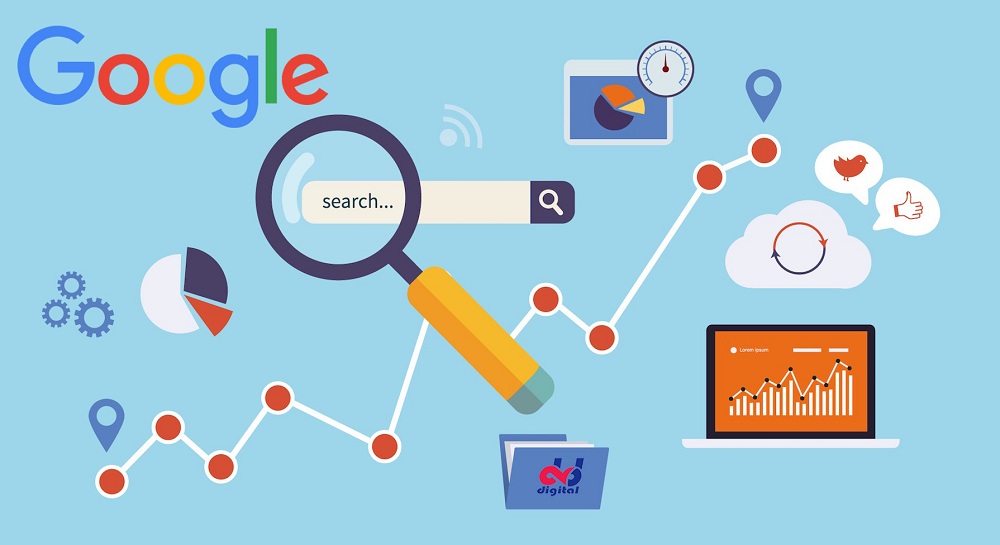 SEO can help your business rank higher in Google searches
Affordable SEO Packages that Work
If you are looking for affordable SEO packages, there are a few key elements that they should offer, including:
Customization
Experience and a Proven Track Record
Long-term Strategy and Realistic Results

Customization
SEO is not a one-size-fits-all process. Many cheaper SEO packages take this approach and that is why they can offer their services for less. However, your business is unique, so an effective and affordable SEO package will be tailored to the specific needs of your company and the industry that you are in.
Your SEO company should take the time to understand your business and know what it needs. For example, a website that is 5 years old will need a different approach than a site that is brand new and a local business will need a different approach to one that is international.
Some of the key questions that they should be asking, according to Google, include:
What makes your business unique and valuable?
What does your current customer look like?
How do they find your website?
How does your business make money and how can searches help with that?
Do you use offline advertising or social media?
Who are your competitors and what do they do well online?
Taking the time to learn about your business will give your SEO company the vital information that it needs to customize an affordable SEO package that is going to work for your business. If they don't seem interested in learning about your business, find another SEO specialist. The following video, produced by Google, will give you some more tips to help you hire the right SEO specialist. 

Your SEO company should take the time to get to know your business

Experience and a Proven Track Record
Besides looking at what affordable SEO packages include, you should also take a close look at the track record of the company offering the service. Try to talk to at least three of their current customers to discover how the SEO company that you are considering hiring has helped them succeed. It's easy to talk about SEO and make it sound wonderful, but it's another thing to interact with customers who have had it actually work for them.
In addition to talking to previous customers, it is a good idea to find out how long the SEO company has been in business. It is relatively easy to set up an SEO business and call yourself an expert, but it is another thing to stay in business for a long time. A long track record is a pretty good indicator of a high-quality SEO company.
The more experience a company has, the more time they would have spent figuring out what works and what doesn't work. Experience is invaluable when it comes to getting SEO right, so when you choose to work with a company that has many years of experience, you will reap the benefits of the lessons and the expertise that they have gained over time.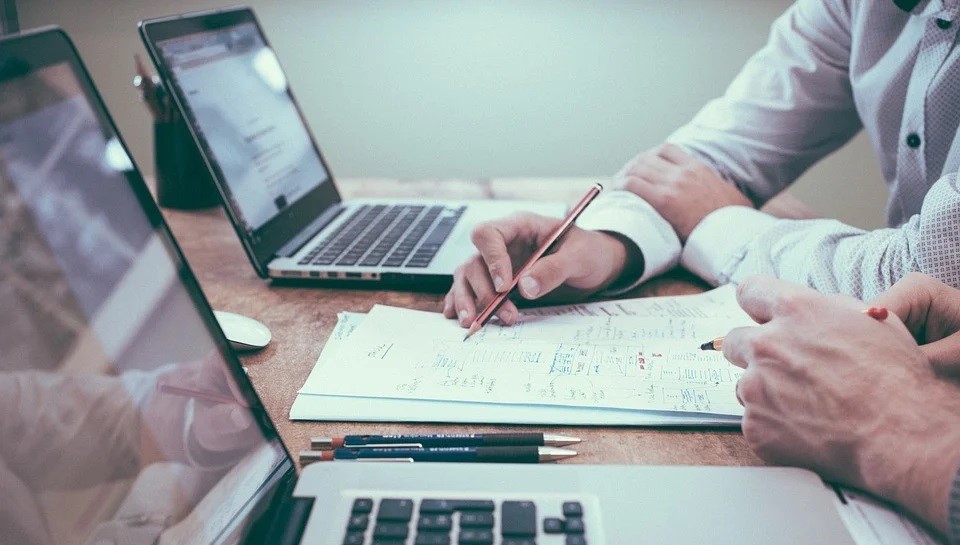 Choose an SEO specialist that has a proven track record 
Long-term Strategy and Realistic Results
If you are promised something that seems too good to be true, then it probably is. SEO results depend on a number of factors, so you can't be guaranteed #1 rankings. It also takes time to work. No two websites start out in the same condition. As a result, it's difficult to give a precise answer when it comes to how long SEO will take for your website.
According to Maile Ohye, Developer Programs Tech Lead for Google, in most cases, SEOs need four months to a year to help your business first implement improvements and then see potential benefits. You should, however, be seeing considerably more results after 12 months. So, you need to be prepared to give SEO a longer chance than just a couple of months.
Listen to our podcast "How Long Does It Take To See SEO Results?" to learn more.
There are a couple of reasons why SEO takes so long. On one hand, it takes time for your SEO company to do the necessary market and industry research for your company. It also takes time to perform the necessary analyses and then produce the high-quality SEO-optimized content that Google is looking for in order to move your site up in the rankings. On the other hand, it takes Google time to recognize your website and assign it the authority it deserves.
Even though it takes time, SEO is worth the investment as it usually generates $10.71 in revenue for every dollar spent. That's an incredible return on your investment!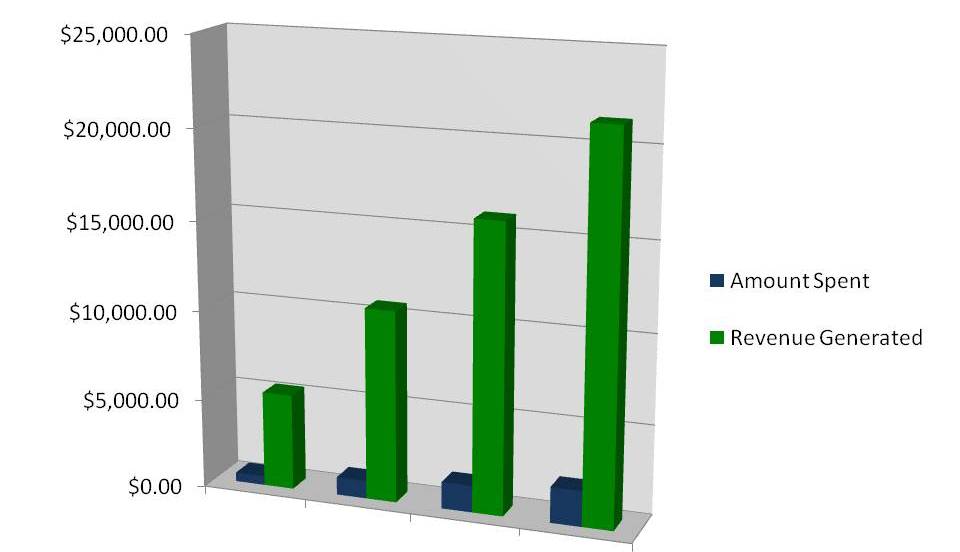 Affordable SEO packages will give you a great ROI

What Effective and Affordable SEO Packages Should Include
Affordable SEO packages should include the following steps:
Step 1: Discovering the goals of your company and defining them. It's great if your goals are quantitative so that they can be easily measured. For example, one of your goals could be "to increase traffic to your website by 50% in 6 months."
Step 2: Do a website audit. If you have an existing website, then your SEO company should do an audit to find things like technical errors, site issues, the quality of your content, the speed of your site, SEO problems, and design flaws.
Step 3: Do a competitor analysis. Most businesses have some form of competition and it is helpful to know what your competitors are doing well, what their strengths and weaknesses are and where you can find a competitive edge.
Step 4: Perform keyword research. Keyword research involves researching the words people type into search engines when they are looking for the kind of product or service that you provide. You then use that research to create targeted content that will drive people looking for your product or service to your website.
However, keyword research isn't something that you do once and then you are good to go. Because search language is constantly changing and shifting and new keywords are being used all the time, your SEO package should include regular keyword research.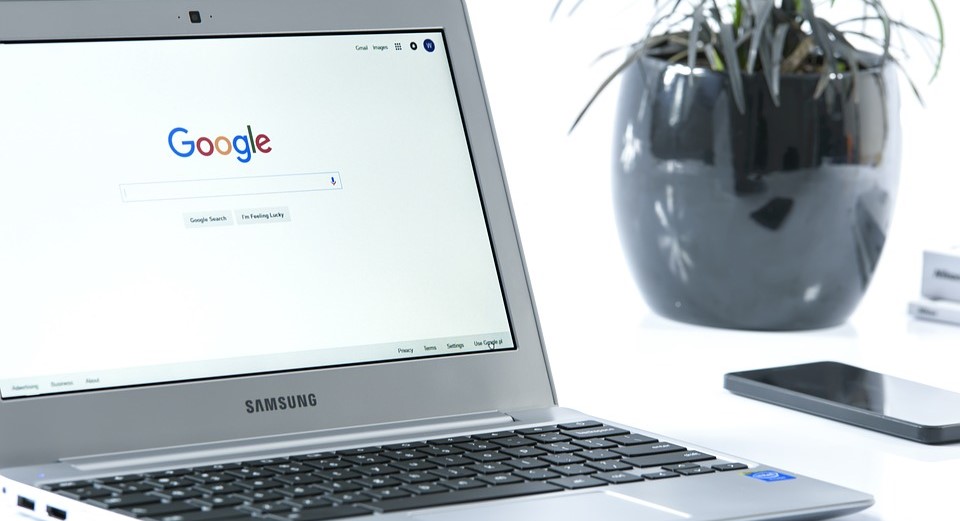 Affordable SEO packages should contain regular keyword research
Step 5: Design an SEO plan. Once all of the preliminary research has been completed, then your SEO company can put together an SEO plan that is customized to your particular situation.
Step 6: Put the initial SEO package to work and make adjustments. Once a plan is made, it is time to put it in place, knowing that adjustments may need to be made. SEO is not an exact science, so it is important to monitor its effectiveness and make adjustments along the way.
Step 7: Create great content. One of the most important aspects of SEO is content creation. Creating free, helpful content on your website is a great way to get known in your industry. This will help build your credibility online and Google also rewards websites that produce quality content on a regular basis with higher rankings.
Step 8: Get transparent reporting. A trusted SEO company will be very transparent in their reporting, not trying to hide or sugar-coat poor results. Because a lot of SEO tasks are done "behind-the-scends", you may not be able to clearly see if you are getting results. A reliable company will provide you with clear, weekly reports that pull data from a reliable source such as Google Analytics, and that are easy to understand so that you know exactly how your SEO is doing and where improvements can be made.
The following video will tell you more about Google Analytics and all of the information that it can provide you with.

Make sure your SEO package includes transparent reporting
Looking for Affordable SEO Packages? Trust Profitworks
If you are looking for the best and most affordable SEO packages, talk to the experts at Profitworks. At Profitworks we have over 17 years of experience providing our customers with local SEO services that have helped them grow their business faster and we can help you too. We take the time to get to know your business to determine if SEO is right for you. If it is, the we will tailor the perfect SEO package to suit your particular needs. We also provide transparent reporting and are constantly looking at ways to improve your results. Contact us today to find out more.

"We saw not only an increase in website traffic, but more importantly in the quality of leads. It means we are spending more time on the things that truly make a difference to our business."
- Dave Mattingly