Today, we present a guest post on why you should start selling on Amazon. For further help in this endeavour, contact Profitworks today!
A 2018 report from Web Retailer, an educational and information website for online sellers, revealed that it is more profitable to start selling on Amazon than on eBay. Their figures showed that four times as many online sellers make a million in sales on Amazon than on eBay. 
It goes to show that you are right to start selling on Amazon and thereby promote your commercial website. However, you need additional strategies in making your Amazon connection pay off with big dividends. This article will teach you some tactics on how you can make the most out of your Amazon connection.

Amazon for Dummies - Why You Should Start Selling on Amazon
What Is Amazon and How Does it Work?
Amazon is a website where consumers can buy books, beauty products, electronic gadgets and almost anything. It is also being used by thousands of sellers and retailers to sell their goods. A consumer can order whatever item they need directly from Amazon or from a third party seller using the website.  
You can become an Amazon seller by following some easy steps. This will also show you how Amazon works. Here are the steps:
Create your Amazon seller account - To begin, you can choose the "Sell as an Individual" option where you will not be required to pay a monthly fee. You will, however, be charged $0.99 fee for each product sold. If you plan to sell more than 40 items per month on Amazon, then it would be practical to choose the Professional Account where you will be required to pay a set monthly fee of $40.
List all the products that you want to sell on Amazon - Log in or sign in to your account at Amazon Seller Central. Then go to the Inventory menu, choose "Add a listing" and add the items on your product list.
Prepare the items which will be shipped to Amazon - Click on "Work on Shipment." Doing so will enable you to design and print shipping labels for your boxes. You can choose small parcel delivery if your boxes do not weigh more than 15 kilograms. Since UPS is a partner of Amazon, you can choose it as your carrier. 
Collect your payment - If you have already mailed your boxes to Amazon, you need to track their shipments, as well as the unpacked inventory through Amazon. When your products are sold, Amazon will notify you and will deposit the payment directly into your bank account.

Positive Amazon reviews will help attract more customers.
Is Starting an Amazon Store Worth It?
The simple answer to this question is yes, it is worth starting an Amazon store. Here are some of the reasons why:
Most consumers start their search for a product or item on Amazon. Statistics gathered by

BloomReach

, a consulting company for eCommerce marketers, show that they do this research on Amazon at least two times as often as they do it on Google. 

Consumers will be able to discover your brand through Amazon. Many consumer brands used Amazon to launch their products. Eventually, they were able to get their target market to buy their items on their own websites.

You will have an additional sales channel on Amazon. If you do it correctly, Amazon can be an effective complement to your own website in terms of the overall sales of your items.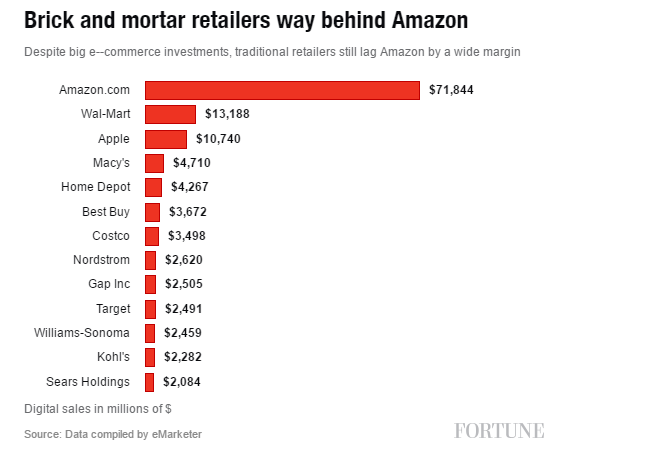 Proven Tactics
Here are some tactics that you can use to promote your website on Amazon.
Promote your items to your Amazon customers. Usually, it is an Amazon customer that buys your items. Take advantage of the sale by promoting or marketing your items to this Amazon customer. You can do this by offering a discount on the next item that the customer will purchase.

Analyze your Amazon competitors. There could be hundreds even thousands of companies selling or shipping the same items that you have at Amazon. You can learn from their web pages or product pages important things such as what their customers want and don't want. Don't forget that half of all web

shoppers go to Amazon to search

for a product.

Be willing to adjust your price. Since there are many merchants using Amazon, you have to be willing to adjust your price if necessary. Therefore, you should only list products that you have given sufficient margins so that you can stay competitive.
Results show there is a great chance of achieving your sales goals if you follow the above tips - more than 50 percent of Amazon sales come from third-party sellers; FBA or Fulfillment by Amazon enables sellers to generate 30-50% increase in sales. FBA is an arrangement wherein sellers give the work of packaging, processing, and shipping to Amazon; 80% of sellers are able to sell on other platforms aside from Amazon.
The best way to achieve your eCommerce objectives is to take advantage of the services being offered by Amazon. If you use some of the Amazon tactics that we have discussed in this article, you will be able to realize your sales goals faster. 
About the author: Lianna is a digital marketing junkie to the extreme with a knack for social media marketing strategy and implementation at muchneeded.com. She is extreme in her work, with a deep goal of always being updated on online and offline marketing news of the world. 


Start Selling Products On Amazon!
The Amazon marketplace is vast and full of other sellers, but that doesn't mean your product is doomed to fail. If you use the right resources and tips you definitely have a chance to do really well as an Amazon seller. We hope this guest article has been helpful towards that end!
Profitworks Small Business Services provides website traffic and website conversion optimization services to increase the number of sales generated from a website.
The focus of our services is on increasing domain authority and sales and providing a positive return on investment.
To learn more about Profitworks, click here.
If you are interested in getting new customers for your business, contact us today!
Download our free SEO checklist, or contact us today!