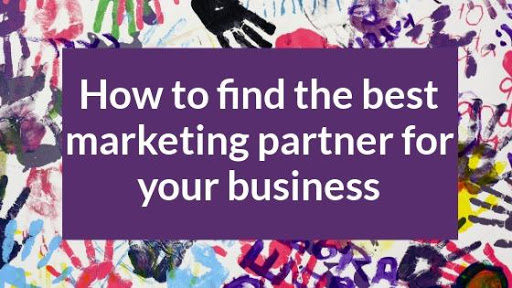 Are you ready to get the best marketing partner for your business? Have you already begun the process on your own? When you're prepared to get results from your marketing plan, one thing is for sure; you'll need help. Marketing is one of the more confusing and time-consuming aspects of operating a business. When done correctly, marketing has excellent effects.  
There are agencies all over the world that offer the assistance businesses need to grow their revenue and expand their customer base. But agencies aren't the only option for companies to put their marketing strategies to work. Having a team of in-house professionals is also a popular option that has made it possible to get detailed, tailored results specific to your brand needs. Touching base with your team is a breeze, and because you are the only client, you know you're the top priority.
How do you know which is the best fit for your business? Is one better than the other? What type of services do you even need? When selecting the perfect fit for your company, all of these questions need to be answered. You want to choose the right agency or team members that have experience and offer a strategy that is designed to meet your overall marketing goals while giving you the best return on investment.
How To Find The Best Marketing Partner For Your Business
Agency Versus In-House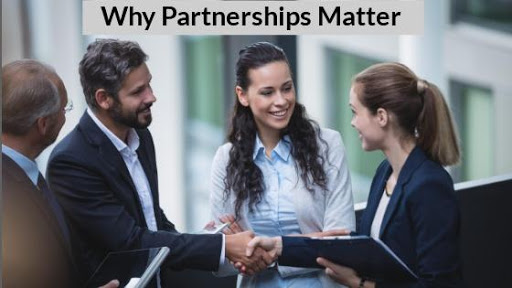 One of the most significant controversies when trying to find the best marketing partner is whether to go in-house or with an agency. Each of these has great advantages, with only minimal disadvantages for both. Often the choice comes down to convenience and cost.
When you hire an agency, you have almost an unlimited choice of who to work with. There are digital marketing firms all over the internet. In fact, more than half a million marketing agencies are operating worldwide! With agencies, you get choices. You can choose what type of specialist you want to use, or if you wish to go with a specific kind of marketing strategy, like social media marketing or search engine optimization (SEO). If you are unsure which is best for you, many agencies will sit down and discuss your goals with you, either in person if locally owned, or online via email or chat, if located out of the area. Determining what your goals are is crucial to designing the best marketing strategy. 
Agencies are often more affordable, as you can look for those that work in your price point. You can scale back some of the services, or increase as needed. Some drawbacks to using agencies could be lengthy contracts. Marketing firms want to retain clients as long as possible and often use lengthy agreements to do so. Not every agency operates this way, but you should be aware that this practice does occur, especially when looking for the best marketing partner possible.
In-house marketing is great for several reasons; the primary one is that your team is dedicated to your needs and no other company. However, there is a downside for this method, and often it comes at a price. In-house marketing is much more expensive than hiring a third-party agency. Considering you will need a team of at least three marketing experts it can get pricey, especially given your location. For companies that operate online, this can also be a less practical approach, especially if you don't have an office space. Everything will need to be done online. While this isn't the end of the world, it would seem that you can get similar results for a fraction of the cost by choosing an agency to meet your needs. 
There are several instances where agencies are a better solution over in-house, depending on the service needed. It's all based on your business type, you can best identify your needs.
While the quality of in-house marketing could be slightly better, it is your personal preference that will ultimately make the choice for you. Many companies like hiring an agency that they can reach out to and discuss their needs, simply because they pay one fee for their services a month, and are provided with a monthly 'progress report.'
Types Of Marketing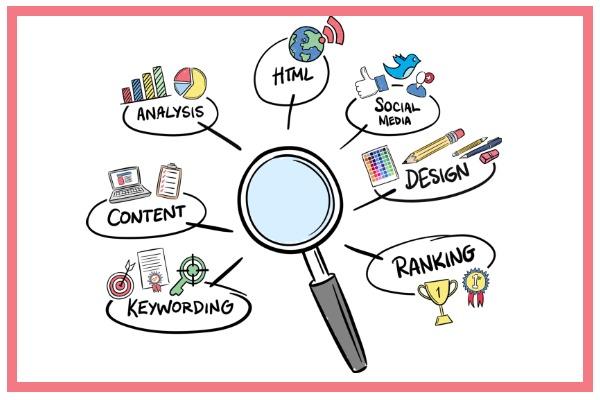 Marketing is diverse. There isn't just one route a company can take, and not every type of marketing is right for every business, but it is essential to know the different kinds of marketing available and how each can work for you. There is some debate on how many types there, as it is a constantly evolving discipline, but some state there are 40+ types of marketing. 
Many of the types of marketing fall under the umbrella of digital marketing and others can be implemented off-line. It is essential to know what your marketing professional is offering, so we've narrowed it down to the top seven you should consider for growing your business. 
Brand Management
Forging an emotional connection with customers using your brand imaging is how your customers relate to you based on the images and content you provide. To create the best brand management strategy, you will need to build customers' perception of your business and become more well known. Whether this is having an apt catchphrase, a hot logo, or a social media account that puts out viral content, all will play a role in developing and maintaining your brand. A marketing agency or even a design agency can work with you on producing identifiable designs that help you stand out from the crowd. 
Digital Marketing
This type of marketing encompasses all activities done online to generate more customers and make more sales. SEO and PPC management are the most commonly used by businesses of all sizes. If you were going to work with a marketing professional, this should be one of the first services to implement.
Video Marketing
Videos are one of the best ways to reach your customers. We are all visual people, and videos hold our attention better. Video marketing consists of creating a script and imagery that is then uploaded to your website or sites like YouTube for user consumption. There are numerous types of videos you can create, including brand videos, how-to videos, and vlogs. 83% of business feel that they get a better return on their investment using video marketing.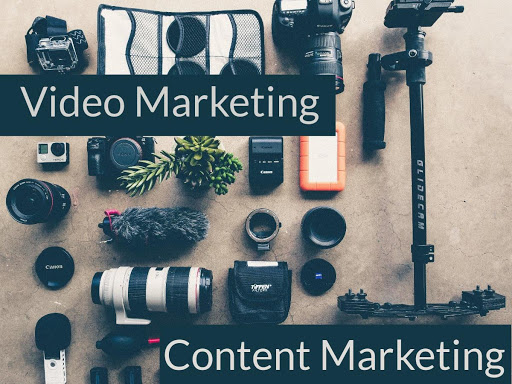 Affiliate Marketing
Another great way to get more customers knocking at your website door is with affiliate marketing. In this strategy, the online retailer gets paid a commission for hosting an ad or linking to a promotion. However, the website hosting the ad won't get paid unless a customer makes a purchase. These are typically limited to online retailers or e-commerce sites. You have likely seen this on any website you've been to, as it is one of the most common ways to market online.


Content Marketing
Content marketing is one of the most popular methods. Marketing experts agree that this is an excellent way to reach consumers. With content marketing, the goal is to create and publish content that relates to your target audience. In most cases, this will be something they find useful or humorous. Blogs are an excellent example of content marketing, and something every website should feature.
Social Media Marketing
Does your business have social media accounts? Do you find it challenging to maintain them, to come up with catchy, engaging posts, and interacting with your viewers? A marketing firm can handle all these things for you. Agencies often charge a monthly fee for managing a company's social media marketing, and the payoffs can be significant. Of all the other marketing options available, social media marketing is one of the most effective. 
Search Engine Marketing (SEO)
SEO is another extremely popular offering by marketing gurus. This method of marketing is designed for one goal - to get your website to the top of the organic search results. Ranking on the first page is beneficial for numerous reasons, but the main advantage is better visibility to your customers. 
While you can try your hand at SEO, a professional is a much better choice. This marketing system is complex and changes frequently. A marketer should provide keyword analysis, research, and implement a strategy for keyword usage on-site and off, to help rank your website higher. B2B marketers have stated that SEO has helped increase leads up to 57% more than any other method of marketing.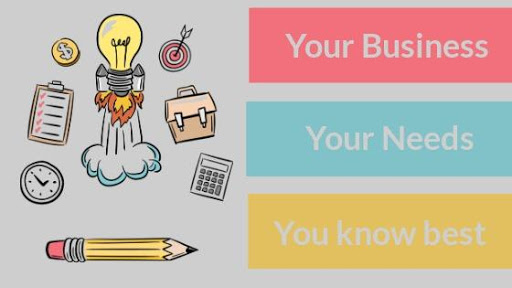 The Best Marketing Partner Meets Your Needs
The worst thing you can do for your business is to opt for neither choice. Marketing is critical to company growth. Without it, your customers can't discover your business and you can't make new customer connections or increase sales volumes. No matter if you choose in-house or to go with a professional agency, getting started now is the key to achieving results. 
If you decide to go with an agency, there isn't much left for you to do, as they handle most aspects of your marketing campaign, and you sit back and reap the rewards. You may have to make some fundamental decisions including whether you want to revamp your website, create a new brand image, or engage in SEO to rank your site more effectively and stand out above the competition. Always look for an agency that has experience. It can also be beneficial to find a marketing firm that specialists including website designers, graphic designers, SEO experts, and more. All these important roles are needed to have a comprehensive marketing campaign.
Author Bio; Currently working as a Marketing Executive at Design Wizard, Claire is passionate about creating amazing content and bringing people together. Having recently graduated with her masters degree in Marketing she is keen to impact the digital world. Outside of work you can catch Claire taking photos of her rescue dog Storm and checking out social media.
Looking for the best marketing partner? Trust Profitworks!
Profitworks Small Business Services provides website traffic and website conversion optimization services to increase the number of sales generated from a website. The focus of our services is on increasing sales and providing a positive return on investment!
What Profitworks customers are saying:
"We saw not only an increase in website traffic, but more importantly in the quality of leads. It means we are spending more time on the things that truly make a difference to our business." - Dave Mattingly
To learn more about Profitworks, click here.
If you are interested in getting new customers for your business, contact us today!
And if you're interested in our free SEO checklist, click on the button below!