Profitworks is proud to present the following guest post on video marketing. Contact us today for all your SEO needs.
Author Bio: Danish Wadhwa holds expertise in social media strategy and LinkedIn marketing and is a social media marketing trainer, digital marketing author, and SEO consultant for global organizations. He dives deep into the latest technologies and helps you understand them through his simplified writings.
Video is undoubtedly one of the most effective forms of media to communicate your message to your audience. Thanks to the internet, it has never been easier to produce and share videos with numerous people online without having to spend a lot of money and time.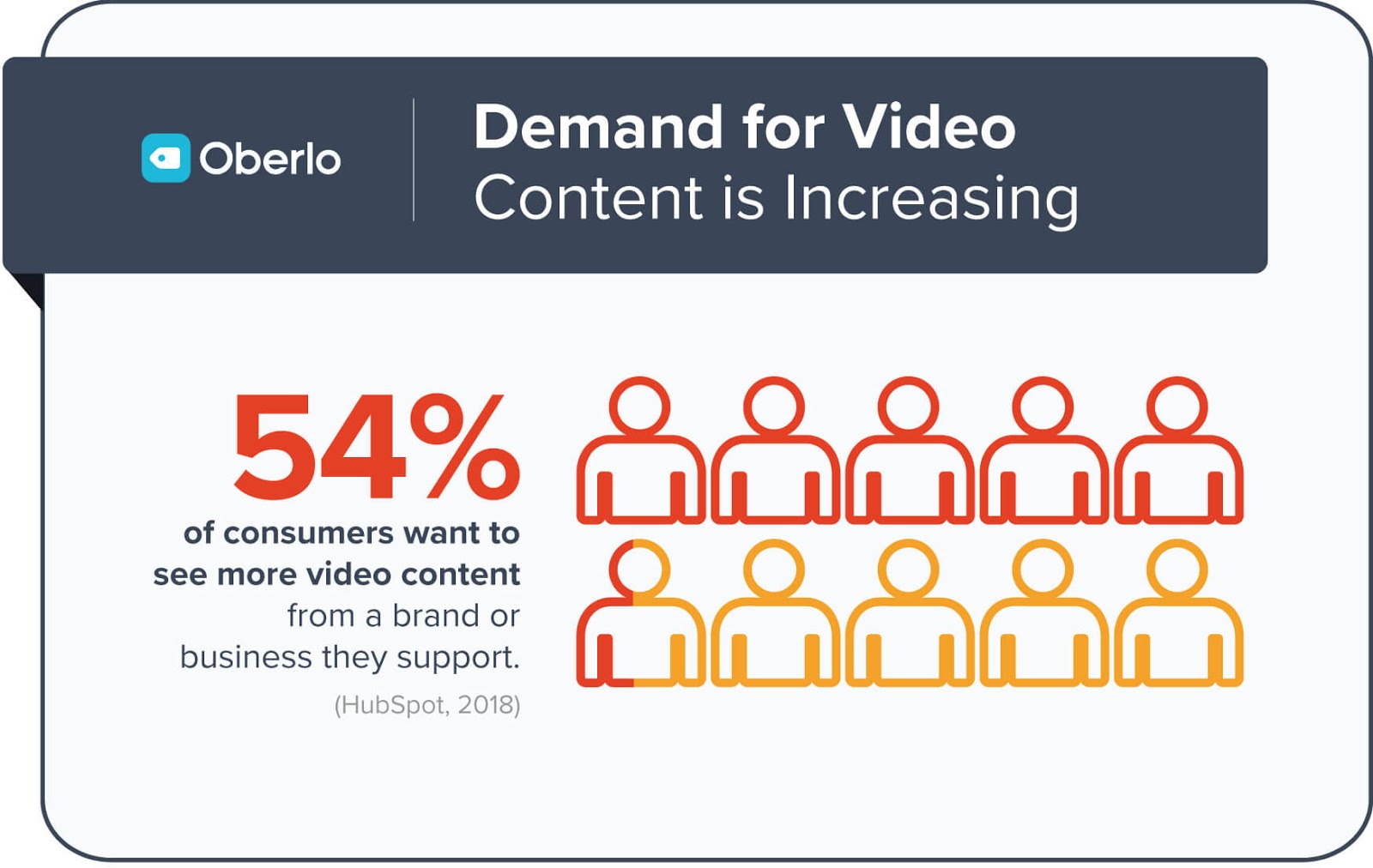 Image Source: Oberlo
One study has found that 6 out of 10 people would prefer online videos over traditional TV shows.
There is a lot of demand for sure, but it does not mean that publishing videos and staying idle will bring you traffic. 
6 Video Marketing Mistakes You Must Avoid
1. Not researching your potential customers
Not researching your potential customers can be detrimental for your video marketing success. 
Some video makers want to make videos as soon as possible without conducting any initial research, thinking it will help them achieve quick results. However, that can waste your time and ruin your brand image. The people watching your videos will negatively perceive your business if you publish poor quality clips. 
It is a wise choice to research your customers in advance before creating a video. Try to know about pain points, aspirations, and other information that is useful in creating a video. 
Create multiple videos after segmenting your audience, as some of the audience may not be aware of your brand and some of your audience may be hot prospects. 
For additional reading, check out 6 types of video content to grow your website traffic.
2. Not harnessing the power of multiple platforms
You should indeed spend a bit of time on mastering one media platform, but it does not mean that you should entirely restrict your presence from all other video sharing and social media sites.
Solely relying on a single platform can limit your reach, and you will not be able to maximize your return on investment. 
It's possible that all of a sudden your video may go viral and you reach a massive audience in a short time, but the chances of that happening are slim. To get the most out of your efforts, post your videos to multiple websites like Facebook, YouTube, Instagram, Vimeo, and so on. 
By promoting your videos on multiple sites, you are making yourself omnipresent. Even if someone is not using one specific social media platform, they can access your resources from other websites.
Furthermore, when people can find you on multiple sites, it tends to improve their perception of your brand.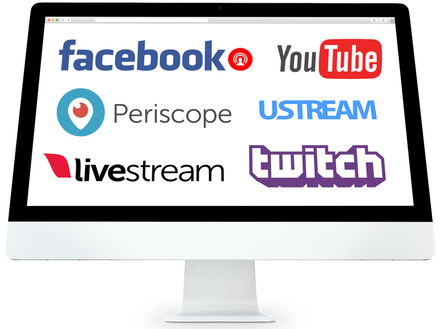 Image Source: iMAGProduction
3. Not investing in video production
There are plenty of options when it comes to finding free online software for video production. From one angle, it might seem beneficial to utilize those free tools for saving time and money when you create videos. Also, it is possible to create decent videos with that freely available software. However, all those applications have limitations, and video production is not only about organizing some characters and objects. 
There are tons of videos online that are offering the same information as you. You should, therefore, develop some excellent skills to stand out from the competition while producing desired results. 
There are some decisions that you must make in order for your video to be effective, including the length of the video, script, call to action, selection of words, character selection, and so on. The investment in freelance copywriter and animators or outsourcing your task to a video production company can help you in producing stunning videos that deliver results.
4. Lack of optimization
One study found that 25% of businesses publish at least one video every week. Even if you produce a top-notch video, your video will not get enough views if you do not optimize.
A video platform like YouTube will promote some new videos, but the significant portion of the traffic comes from its search feature. There are plenty of tactics and strategies that are effective in ranking your videos on these platforms. Search engines, including video platforms like YouTube, make use of metadata for ranking your videos. 
There are numerous tips that you can use for ranking your video, but the first task is the insertion of keywords.
At first, you need to collect all the key phrases, long-tail keywords, and descriptions that could prove to be useful for your video.
Once you make a list of phrases, you need to insert them in your story and title tactfully.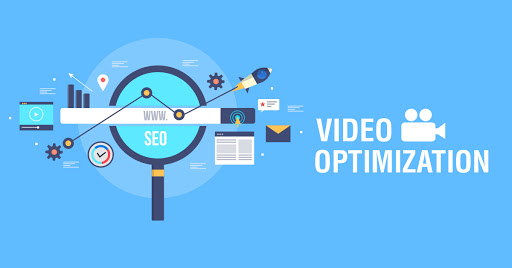 Image Source: Yupple
5. Not getting directly to the point
Try to shorten the length of the video by inserting a proper hook, story, and call to action.
You should try to introduce your organization and your purpose. It will help in building a relationship with the audience. Offer them value and the reason to take action. Some marketers try to make videos that revolve around the sales pitch, which can turn off your audience. 
With all that said, it does not mean that you should not make any attempt to pitch your product. You should customize your video as per your audience's buying stage.
If you are making a video for hot prospects, you can pitch your product, but if your potential customers are not aware of your organization, you should first try to get them in your sales funnel. 
6. Using Clickbait titles
You should make your title alluring enough for visitors to click on the link, but it is not a good practice to use words that are not relevant to your video or make claims without any backup just to get clicks.
Keep in mind that your aim is not to get as many clicks as possible. If all the people leave your video after watching a few seconds of it, there is no point in creating and publishing the video. Also, you will lose trust, and you will not attract qualified visitors to your video. Make your title appealing, but not clickbait.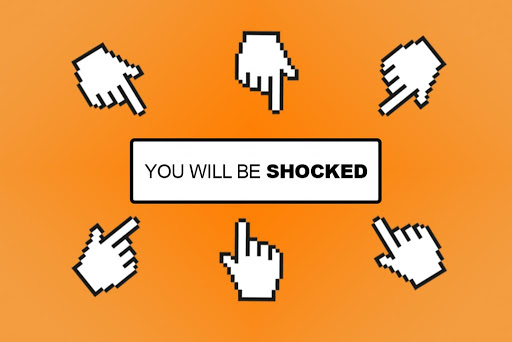 Image Source: Porter Novelli
Discover the importance of Effective Marketing With Profitworks!
Profitworks Small Business Services provides website traffic and website conversion optimization services to increase the number of sales generated from a website.
The focus of our services is on increasing domain authority and sales, and providing a positive return on investment!
To learn more about Profitworks, click here.
Feel free to connect with us on Google+, or if you are just interested in getting new customers for your business, contact us today!
Download our free SEO checklist, or contact us today!