Customer Engagement: Trends to Entertain Your Audience
Jeff Jones is the Communication Manager of Ztorie, a video stories marketing studio. He has experience in the realm of digital marketing for almost 10 years and is very updated to the latest trends. When he is not working, you can find him socializing physically. 
Customer engagement is simply the connection between your brand and your customers. Though this is a buzzword that nearly everyone is aware of, it isn't easy to quantify. As this ongoing interaction walks the business through to its very objective, companies are trying out all possible ways to engage their audience. Customer experience plays a vital role in customer retention and technology has its way to impressing the audience.


Trends For Effective Customer Engagement
With over 50% of modern-day shoppers preferring online services rather than physically visiting a store, the need to embed service options within web pages has become obvious. Good customer experience is all about having customer-related issues fixed across different channels. Such issues need to be effectively addressed so as to reduce service costs and improve the overall service level. 
It is no surprise that 86% of buyers are willing to pay extra money for better customer experience while the purchasing behavior of 75% of consumers is influenced by the customer experience level. In fact, 65% of buyers find a brand to be influential when they give them positive customer experience. This impact is way intense than what conventional advertising could give.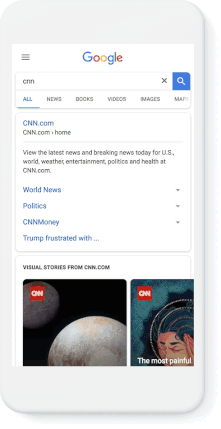 The Entry of Technology
In recent conferences, there was a lot of talk of chatbots and AI and its impact on customer experience. Some surveys, reports, and feedbacks claim that customers get easily attracted to story-like content. Everyone likes a good story. On an average, 92% of consumers tend to give more attention to ads that look like stories.

From integrating Net Promoter Score to SMS and offline interactions, technological advancements have been used to improve customer engagement. This increases conversion rates and ensures there are repeat purchases. Honestly, the concept of automation is well liked by the people today.

Simple Ways To Entertain Your Audience

Here are some ways to entertain your audience with technology.

Event Apps
Event Apps are a great way to simplify any business conference, sales event, or even corporate executive events. While there is a confusing array of applications to help you with event management, you can break down your needs to know which one fits you the most.

Video Mapping
These will get you the obvious wow factor, of course. If done right, it could publicize your brand perfectly and make it remarkably noticeable out there. Be it a product launch event or live interactions, video mapping is a great way to kick start it.

Live Polls
Live Polls are another way to make presentations about your products or services incredibly interesting. No more letting your audience doze off during the talk.
Impact of Visual Content
Usually, users remember only 20% of the content they read and 80% of what they are able to see. This explains the rise of various social media channels that use more visual-based content, and further explains why Instagram is being used now more than Facebook. Such is the impact of visual content with stories. Recently, the concept of AMP Stories has been the talk of the town. Google's recent concept helps publishers to create content to be placed in the search results page. The output of AMP Stories is more like the Instagram stories. Keeping in mind that mobile users spend 77% of their time or more in the apps rather than the website, this open-source project is becoming a hit. The stories appear in Google Images and Discover as well. Though still in the early stages, people are already experimenting with the idea.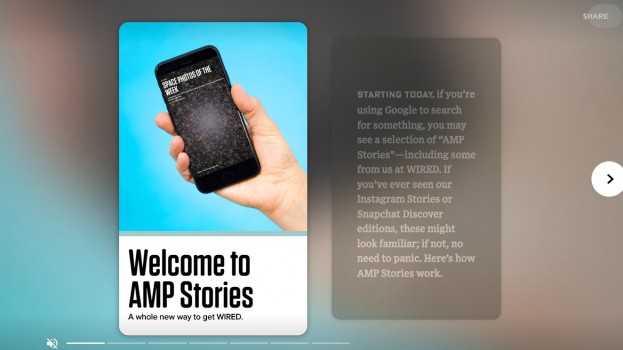 In its recent blog post, the tech giant claimed that the brands tend to lose a reader whenever the webpage takes longer to load. This means the brand is losing an opportunity to earn as well. AMP aims to fix that very issue. The web pages can create rich visual content and blend it with smart ads. Apart from being a convenient way of audience engagement, this is free and the publishers can simplify the complex details into simple stories for reader understanding.

AI Integration - The Right Way
This AMP Project is one great way to show the world how artificial intelligence can be used to bring out the best in brands. Since visual contents are welcomed by an audience, the glimpse of facts and moments of a brand can help with successful customer engagement.