When used properly, your website should be more than an information source for prospective customers --it should actually be a part of your sales funnel. Knowing that 81% of consumers will check out a business' website before buying, it's important to understand how to increase conversions by encouraging customers to buy when they visit your site. Wondering how to turn your website into a functioning member of the sales team? We're sharing 6 of the best ways to get the conversions you're looking for.
At Profitworks, we are a team of marketing experts committed to helping our clients become the market leader in their industry. Contact us today for support in transforming your website into a conversion tool!

1. Increase Conversions Through Re-Marketing
Re-marketing is the process of displaying intentional advertisements in front of users who have interacted with your product or service but have yet to make their final purchase decision. It's a powerful way to make sure that your brand stays top of mind when potential customers who have drifted away get back online, whether through email, Google, or Facebook.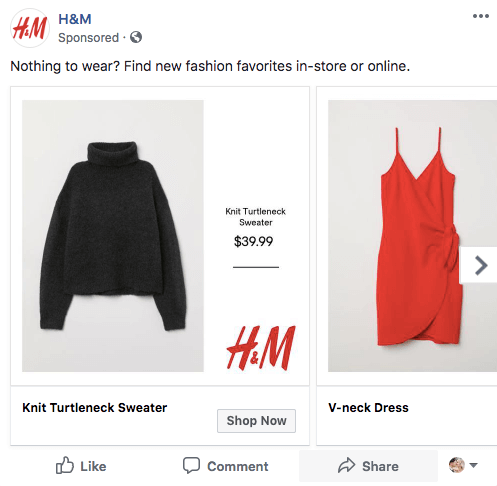 Tools like Facebook Pixel can actually track users' footprints on your website, taking note of when they visit, how long they visit for, and which web pages they spend their time on. Using this data, your business can re-market to lost leads by sending them Facebook advertisements designed to inspire them to buy. Whether it's a discount to incentivize their purchase, a complementary item to the product they've been eyeing, or a reminder that their cart is waiting, many businesses see click-through-rates that are 10x higher than regular display ads when re-marketing through Facebook.
2. Increase Conversions With Chatbots
All the rage in modern user-experience design, chatbots are customer-service tools that allow brands to quickly respond to and engage with customers on their website in real-time. Rather than filling out contact forms and waiting for a response, chatbots allow customers to get answers to their questions when they need them, increasing their likelihood of making a purchase decision during that website visit.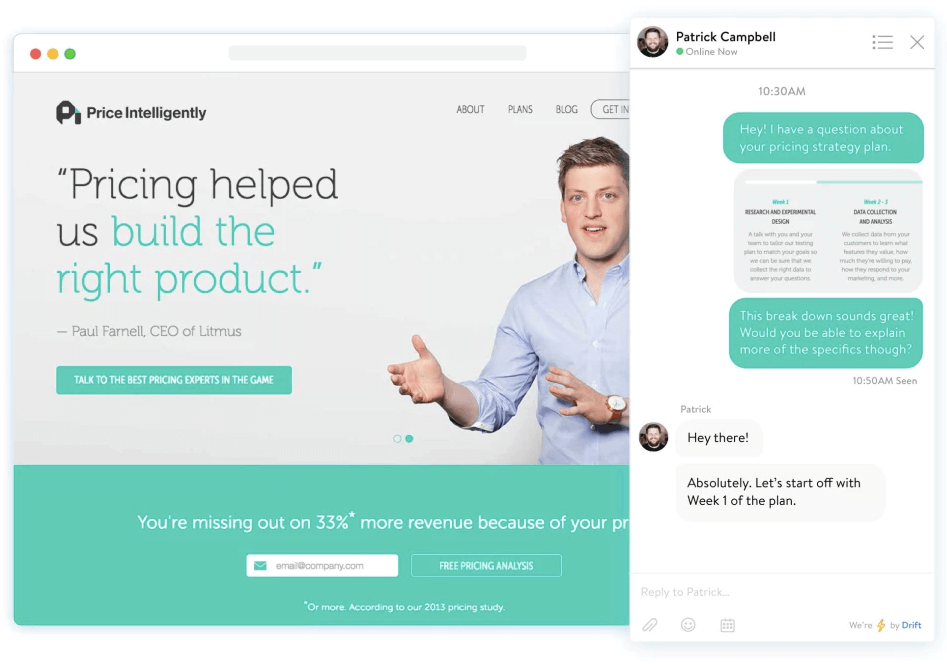 Most chatbots offer more than just tools for live chat, though. Many chatbots also provide unique features like sales funnel integration, meeting booking software, and the ability to answer customer questions automatically by using artificial intelligence to scan through knowledge bases. Chatbots work hard for your website so you don't have to, allowing your sales team to focus on high-touch leads and sending new leads down the funnel on your behalf.
3. Increase Conversions Through an Explainer Page
Often times, web users will be discouraged from purchasing your product or service simply because they don't understand a.) how to buy it, or b.) how to use it when they do. A simple way to ensure that customers understand how easy it is to do either of these things is to create an explainer page.
An explainer page is used to break down a process for customers and convince them of how easy it is to complete. For example, wellness brand Klova takes a complicated product like a medicinal sleeping tool and simplifies it by breaking it down into three simple steps: 1. Peel it, 2. Stick it, and 3. Sleep.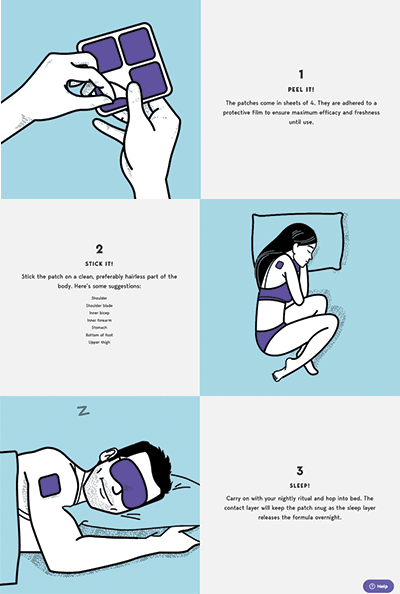 This explainer page successfully emphasizes the ease of using the product and reduces the likelihood of customers leaving the page due to questions about the product or fear that it will be too complex to use.
4. Increase Conversions by Optimizing Landing Pages
One of the most effective (and also most complex) ways to increase conversions on your webpage is to optimize your most important landing pages. If you know that the pages that users are most likely to convert on your website are the home page and contact form, consider using A/B testing to determine which layout is most effective in generating those conversions. A/B testing is the process of comparing two versions of a page to one another and determining which is most successful based on their ability to generate conversions.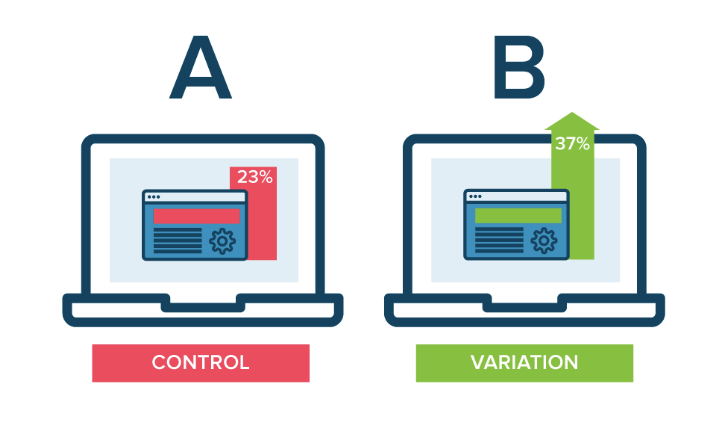 Tools like Optimizely allow you to run these tests on your website and track the results in order to improve the success rate of your web pages. Some of the things your brand may consider testing include headlines, calls to action, images, form fields, and the general layout of the page.
5. Increase Conversions Through Email Marketing
Email marketing remains a critical tool in maintaining relationships with customers who have interacted with your brand. One of the best ways to ensure that your website visitors are not lost leads after they leave your webpage is to encourage them to sign up for your mailing list. Incentivizing this action is simple--by emphasizing the exclusivity or benefit of being a part of your mailing list, you've been granted access to a longer-term relationship with the customer, allowing you to warm them up to a sale over time.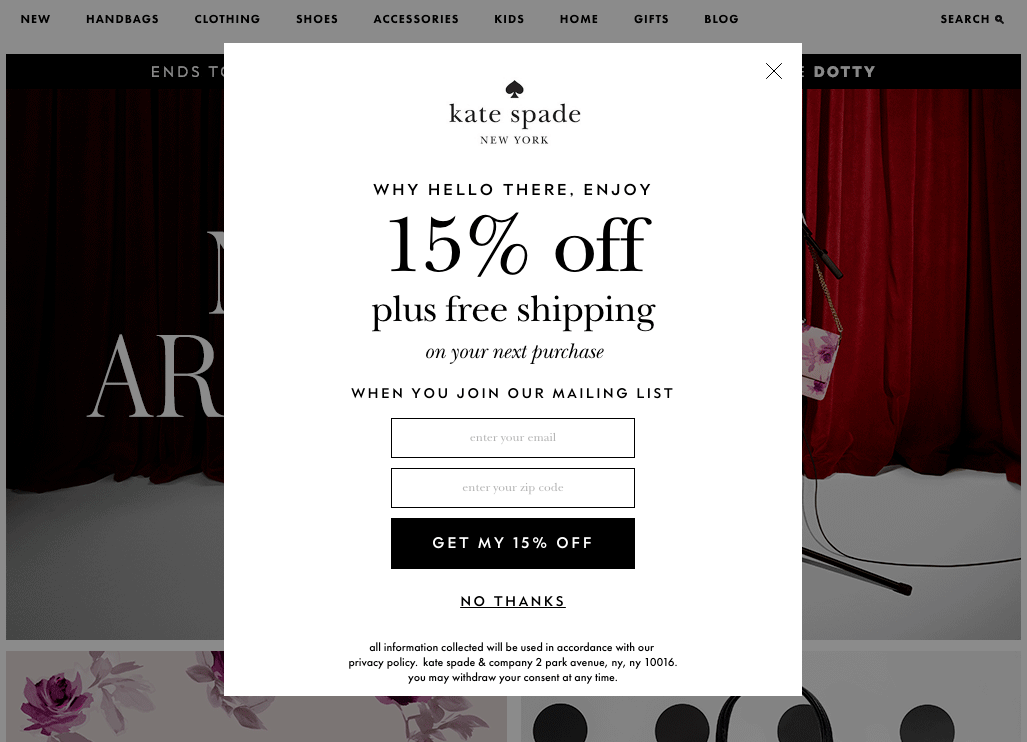 Designer brand Kate Spade does this well--their e-commerce website offers a deal that users can't refuse if they choose to sign up for the brand's email list. Through this email capture, Kate Spade has the ability to send leads mail based on their most recent engagement with the website, to make them aware of upcoming sales, and to bring the brand top of mind when time has passed between customer engagement.


6. Increase Conversions Using Social Proof
Last but certainly not least, social proof is a powerful way to show your customers the value of your product or service, in words other than your own. Consumers are much more likely to believe the statements of a brand when they are confirmed by someone they can relate too, which is why it's critical to encourage user-generated content, whether it's in the form of reviews your brand can share or images of customers using your product.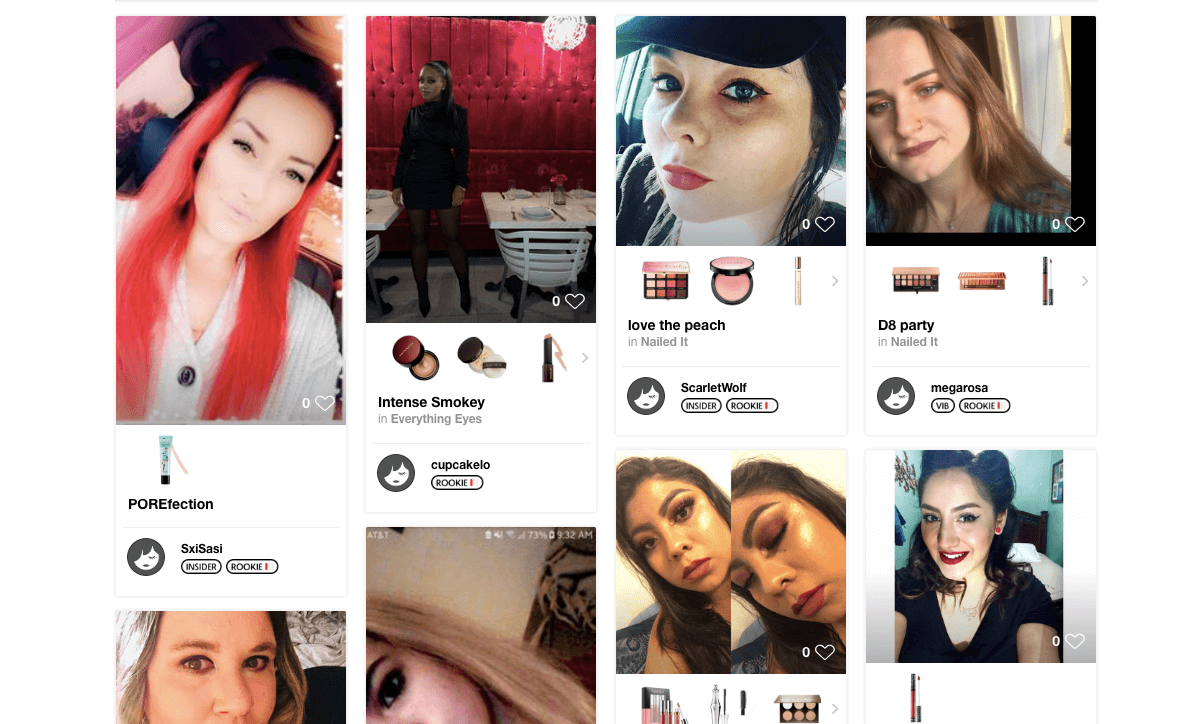 Sephora is an example of a brand that has used social proof extremely well. By launching their "Beauty Board," customers can view products on other customers just like themselves, rather than seeing what they look like on individuals they have a difficult time relating to.
The result? An influx of content that required minimal heavy lifting from the brand, and thousands of customers vouching for Sephora's products on their behalf.
What's Next For Your Website?
Now that you're equipped with 6 of the best tools to increase conversions on your website, you may be wondering how to practically move forward with these marketing strategies. At Profitworks, we take care of your marketing strategy so that you don't have to, allowing you to focus on what you do best. Our skilled team of experts has experience with all 6 of these tools and can help you transform your website into the conversion-tool you need to succeed. Contact us to learn more today!