Voice Search is revolutionizing the way that humans retrieve information from the web. With the rising use of voice-recognition software, products like Google Home and Siri have become a convenient way for consumers to find the answers they're looking for, and fast. According to comScore, 50% of all searches will be voice searches by 2020, creating a unique urgency for businesses to optimize their content for voice searches rather than text searches.
So, what does the voice search trend mean for the success of your small business online? Keep reading for the key differences between voice and text search, as well as four of the best ways to leverage voice search in Google results.
Wondering how you can stay on top of ever-changing trends in the marketing industry? Contact Profitworks for support with your digital marketing today.



Voice Search vs. Text Search: What's the Difference?
As mentioned, voice search is the use of voice-recognition technology or software to retrieve information from a database by saying keywords and terms out loud. For example, tools like Google Home allow users to ask questions conversationally, such as "Where is the closest grocery store to me?" in order to receive the information they once entered manually into a search engine.
On the other hand, text search involves typing certain queries into a digital database, such as a search engine, to retrieve information. While both text and voice-search may result in a number of matches or responses to the keywords entered or spoken, the Google Home is designed to pick and respond with just one answer that the software deems to be the "best" based on a series of algorithms. 
Despite how complex this may sound for your SEO strategy, leveraging voice search can actually propel your business forward in search results. In fact, there are four simple steps you can take to continue optimizing your content for search engines, even when consumers are using their voice.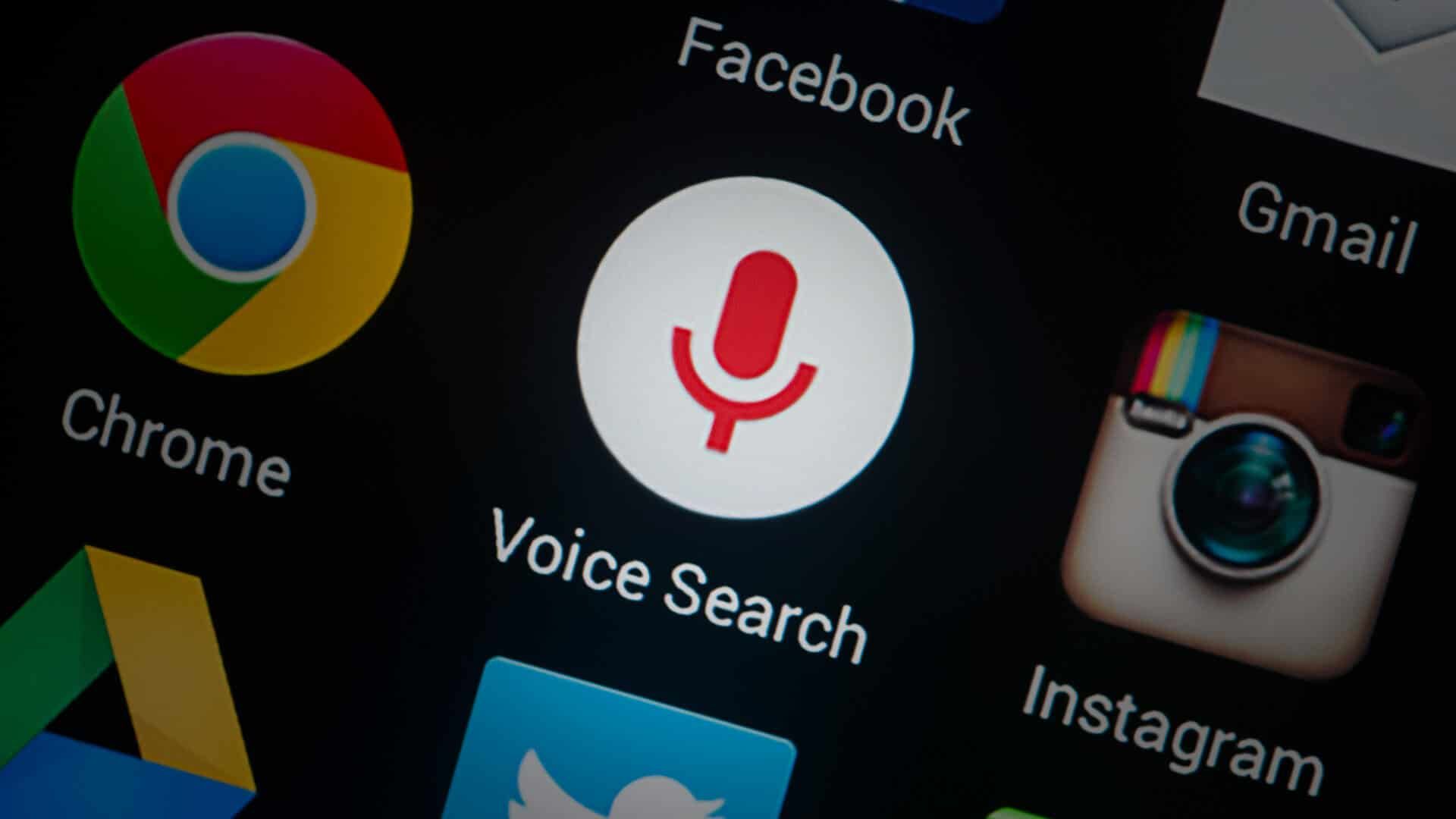 Voice search involves using voice recognition technology in order to retrieve information spoken aloud.
Step 1: Use Long-tail, Conversational Keywords
Google has always emphasized their desire to make the world's information more accessible to a human audience, and voice search does just that. Instead of trying to find keywords that your target audience would type into a search engine when looking for your product, service, or business online, look for keywords that they would use when speaking naturally or conversationally. For example, while I may look for information about hotels on my next vacation by typing "hotels mexico" into a search engine, I am much more likely to verbally ask Google to retrieve this information by saying "what are the best hotels in Mexico?" instead. 
The shift to long-tail keywords shouldn't be a surprise, either—over 70% of web searches are already done through long-tail keywords, emphasizing the importance of catering your content to a human audience. Another benefit of the switch? Long-tail keywords are designed to cater to a person's specific needs, meaning they will be easier for you to rank for as well as generate conversions from.

Step 2: Optimize For a Local Audience 
According to the Internet Trends Report of 2016, 22% of people use voice searches to find local information on the web. With an increasing number of voice searches being done on mobile phones, this percentage is bound to grow—consumers want information quickly and conveniently while they're on the go, and your content should be locally-driven to meet this need. 
For example, including the location in which your business operates in or adding phrases such as "near me" to end of long-tail keywords can improve your likelihood of Google considering your content as the "best" at answering geographic-specific questions from your customers.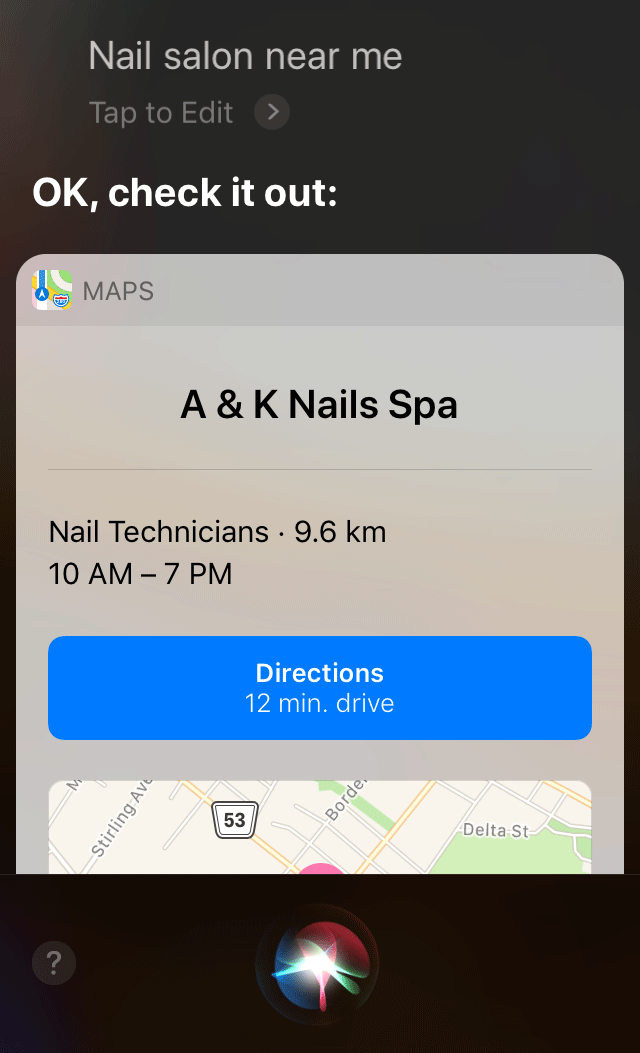 Siri uses Google to pull results that are relevant to the location you are asking from.
Step 3: Create a FAQ Page on Your Website 
A FAQ page is an easy way to summarize your responses to the questions that your target wants answered while significantly increasing your chances of ranking through voice search. The reason is simple: when using voice search, humans ask questions the same way they do in real life, meaning that long-tail, question-based keywords will continue to grow. By creating an FAQ page, you are also creating a resource full of responses for Google to pull from in answering these questions.
In fact, according to Banlinko, voice search results are 1.7x more likely than text search results to come from an FAQ page. By answering commonly asked questions through the creation of high-quality content, your business has a much higher chance of ranking from voice search queries. 
Step 4: Get Your Business a "Google My Business" Listing
Given the locally-driven nature of voice search queries, it's critical that you keep your "Google My Business" listing up to date for your target audience. With the number of "near me" searches on the rise, having a complete listing on Google My Business including images, address, phone number, locations, and reviews will tell Google that your business is legitimate. 
The difference between a bare-bones Google My Business listing and a comprehensive one can make the difference between whether or not Google showcases your brand to a local audience, so make it a priority to keep this listing up to date over time.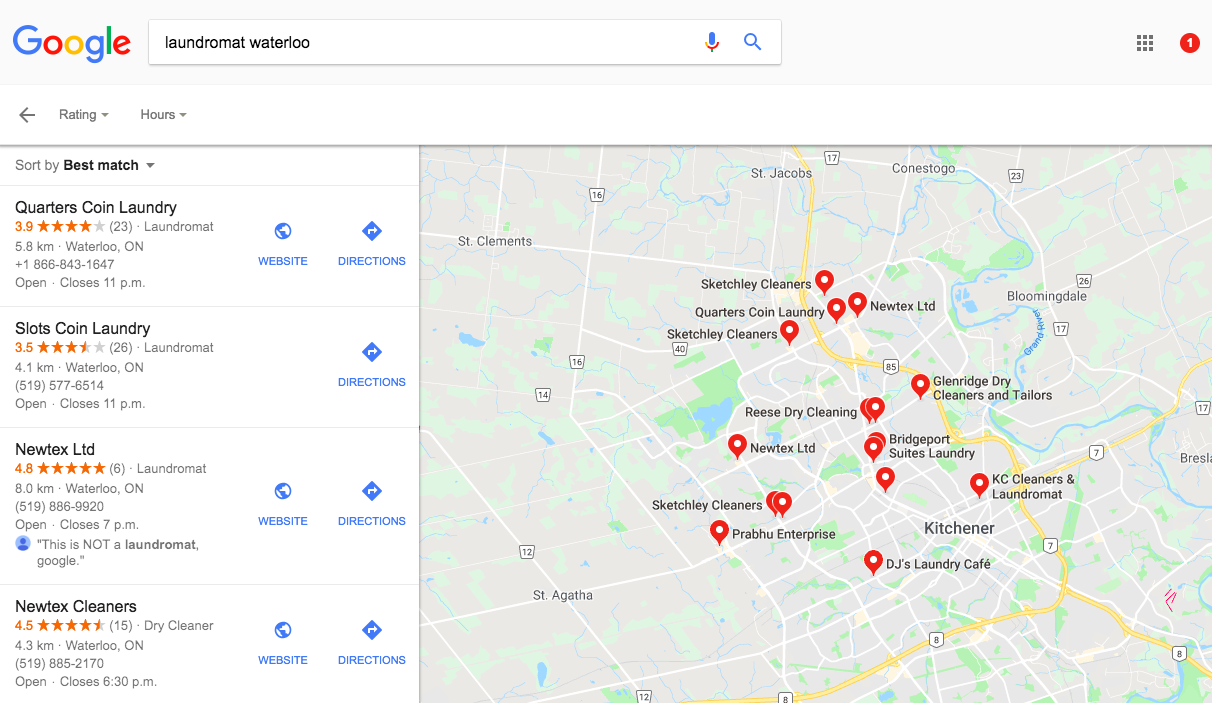 A comprehensive "Google My Business" Listing will legitimize your business on the web, making Google more likely to share it with users.
Contact Profitworks For Your SEO Needs
The world of search engine algorithms is ever-changing. Not only will voice search dramatically change the search engine landscape over the years to come, but it will also require that your business alter its strategy in order to remain relevant on the web.
Feel like your small business can't catch up? Profitworks is here to help. Our team of marketing experts is highly trained in search engine optimization and we stay on top of changes in the marketing industry so that you don't have to. For support in catering your content strategy to a voice search audience, contact our team today.
"Profitworks has delivered on every commitment made. Instead of paying per click, they have rebuilt our content to organically rise to the top of the search page" - Tim (Business Owner & Customer)