I love football. When I first started learning about football about 10 years ago I was, and still am fascinated by the best coaches in the history of the game. This drove me to research what the best of the best coaches did. Just this morning I actually watched a clip of one of the best coaches ever in super bowl X. When I conducted me research of what made the very best football coaches the best, I found it was something VERY different from what I thought. It was something not every coach did. I guess that is what made them the best. The same holds true when I researched what top sales performers do. It is something I did not expect. Read this article to learn exactly what it is.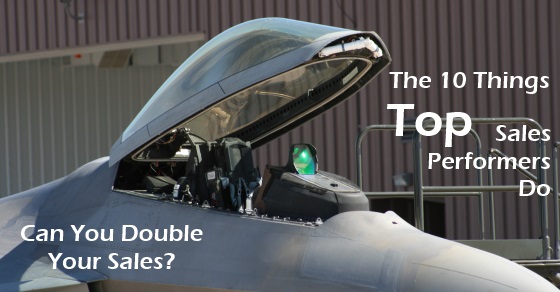 Get Sales & Marketing Insights To Grow Your Business

The Executive Summary
- the average ROI for hiring a sales manager or business development manager is not very well documented but our assumption is that it is in the -10% to 50% range in the first year and after 3 years to be in the 50% to 350% range.
- the top 5 things that top sales performers do is educate buyers with new ideas and perspectives, collaborate with the buyer, persuade the buyer that they can achieve the promised results, they listen to the buyer and understand the buyers needs
- the most important thing you do in a sales call is not telling your prospect about the details of your product/service
The Quick Review Video
To Leave a comment for this video go to Youtube.com
You can find more videos related to getting more customers on Profitworks' Youtube Channel.
The Top 10 Things Top Sales Performers Do (From The Perspective Of The Buyer)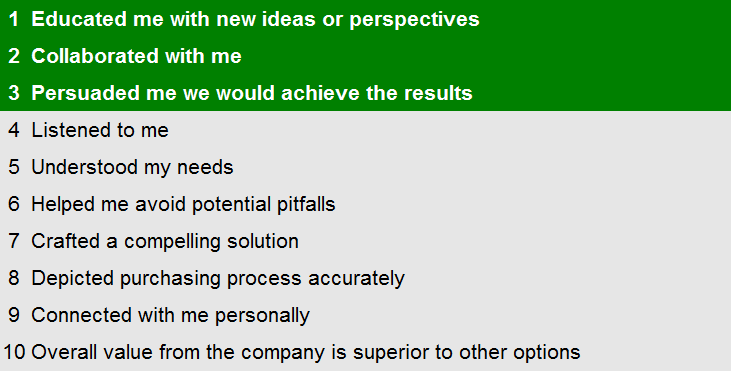 The Full Report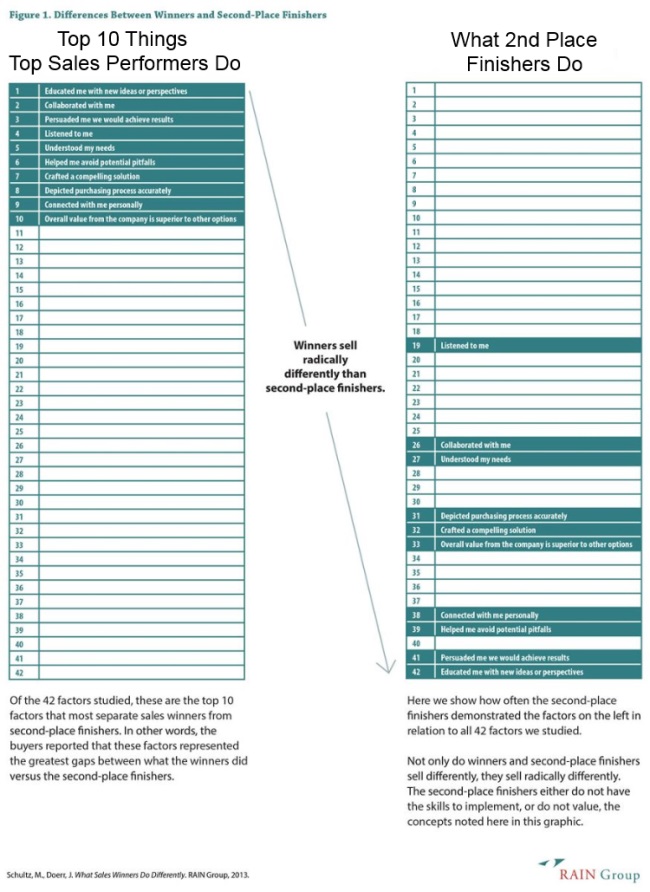 Source - http://www.rainsalestraining.com/blog/new-sales-research-what-sales-winners-do-differently/
If you liked this article please head over to Linkedin and endorse me for "Sales" If you would be willing to do this for me it would be a great help.
Learn The 7 Key Tasks To Increase Traffic To Your Website. Click Here For The Free Report.
My name is Chris R. Keller. I work at Profitworks Small Business Services helping various B2B small businesses in Waterloo and Kitchener Ontario generate new customers. Feel free to connect with me on Google+ or if you are just interested in getting new customers for your B2B small businesses enter your email in the box provided below and click the "Send Me Free Sales Insights" button.
Other Articles You Might Be Interested In
1. The Key To Improving Sales Closing Rates
2. The SPIN Selling Process Summary
3.How To Build Trust With Your Customers
4. Positive vs Problem Buyers - How To Increase Sales With Each