How to Optimize Your Google My Business Account to Maximize Your Local Search Results
If you would like help setting up or optimizing your Google My Business account,
let us know
and we'd be happy to assist you.
1. What Is Google My Business
Google My Business
is a free service that Google offers for businesses. It is an easy-to-use tool that helps businesses and organizations to manage their online presence across Google. Your Google My Business account can help your customers find your business and get useful information such as your business hours, link to your website, and street address. Through your
Google My Business account
you can also do the following:
Read and respond to Google reviews that your customers leave
Add photos of your business and products to promote who you are and what you do
Learn where and how people are searching for you
Discover how many people call your business directly from the phone number displayed on local search results in Search and Maps.
In the past, Google had a tool called Google Places which businesses used to manage their profiles on Google. If you had an account with Google Places, you might be wondering what happened to it. Google retired that tool in 2014. Google My Business is now the tool that businesses need to use to target local customers.
How Google My Business Works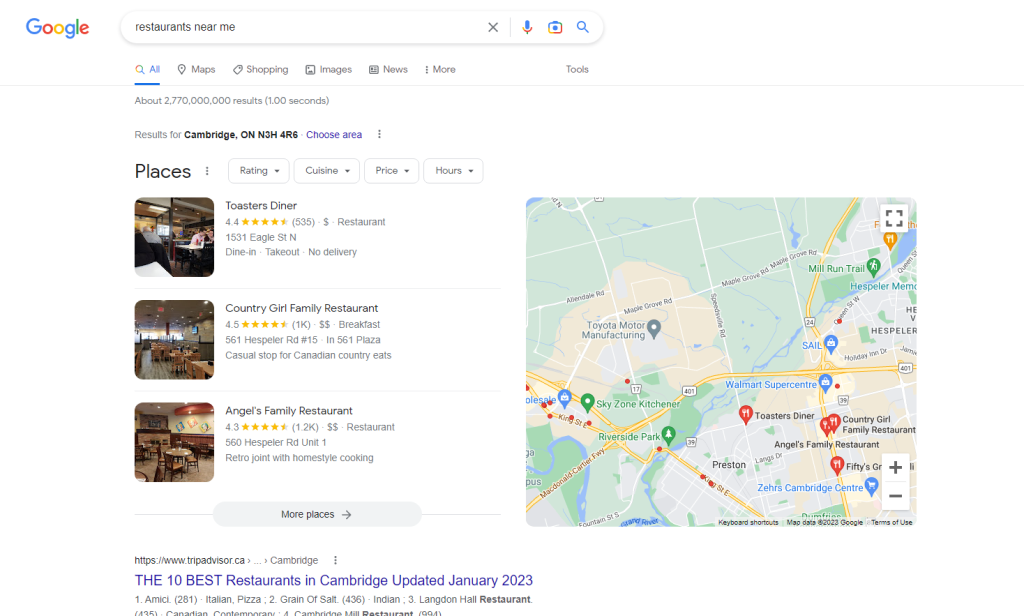 Google uses information from your My Business profile, as well as from other sources such as your website and third-party websites via
APIs (Application Programming Interfaces)
to generate the information users see when doing a local search in Google.
For example, if you type in the search phrase "restaurants near me", Google will use this information to find restaurants that are close to the location of the person entering the search phrase. If you have entered your address into your profile or Google has crawled your website and found your address, then your business may appear in the Google search box like the one in the image above.
2. How to Set Up an Account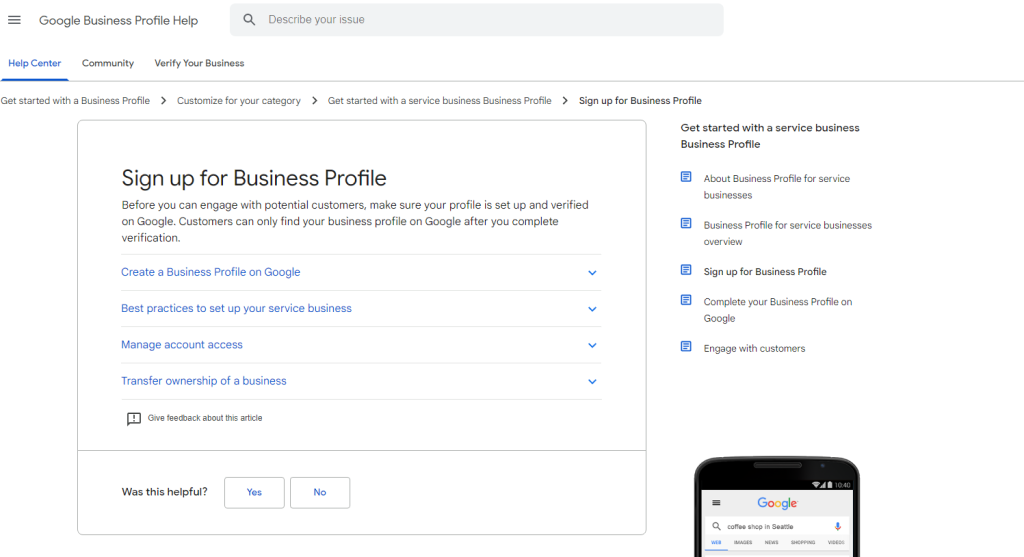 Step 1: Click on "Create a Business Profile on Google" and then choose "create a profile" in the second step.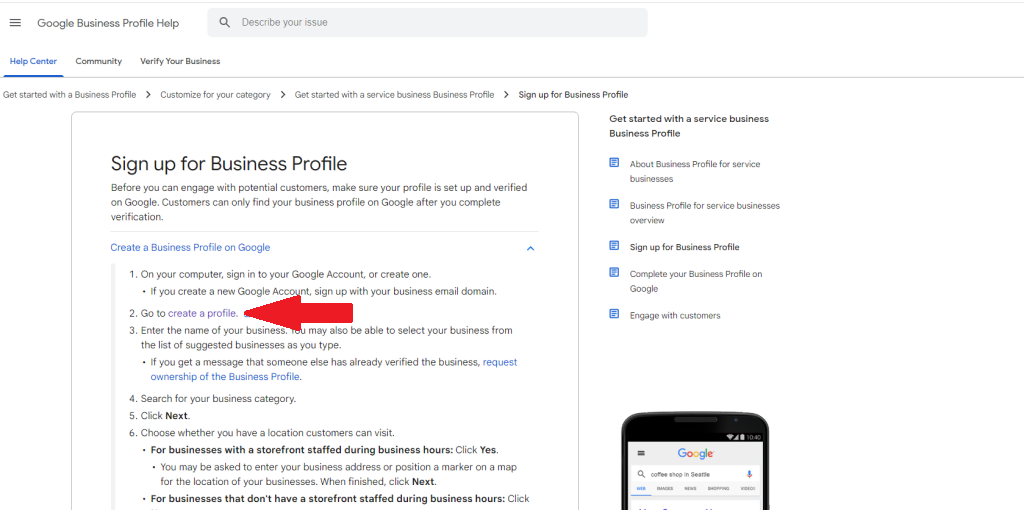 Step 2:
Type the name of your business in the search bar on the page that opens up. If you get a message that someone else has verified your business, you can
request ownership
of the Business profile. Enter your business name.

Step 3: Choose a business category. Start typing and a list of possible categories will appear that you can choose from.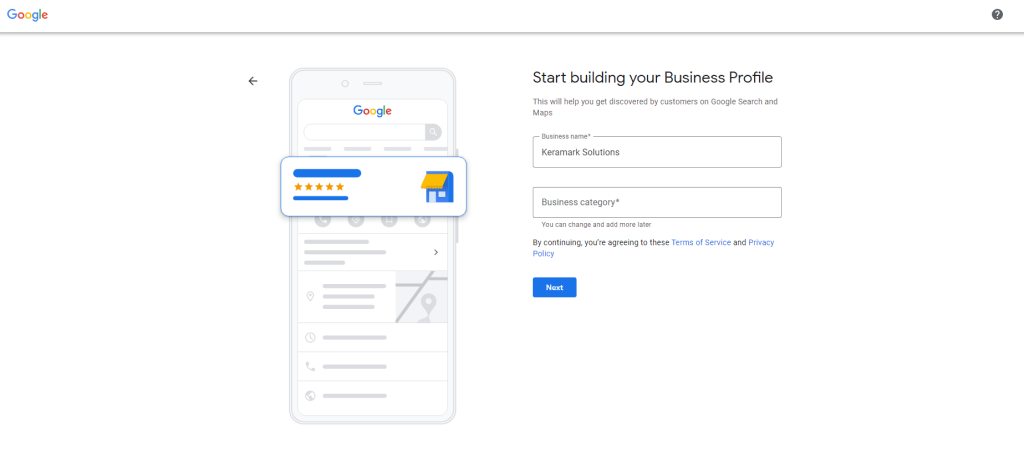 Step 4:
If you have a physical location that customers can visit then choose "Yes" on the next screen. Fill in your physical address. If you deliver goods and services to your customers, you can list your service area.
Step 5:
Enter the contact details that you want to show your customers i.e., phone number and website.
Step 6:
You'll be given the option whether you want to receive updates about your business. These include alerts, notifications, or tips about ways to manage your business on Google.
Step 7:
Verify your business. Google will verify your business either by phone, text, email, video recording, live video chat, postcard, etc.
Click here
for a list of the verification methods and how to use them.
What to Do if There Is an Old Business Listed at Your Current Location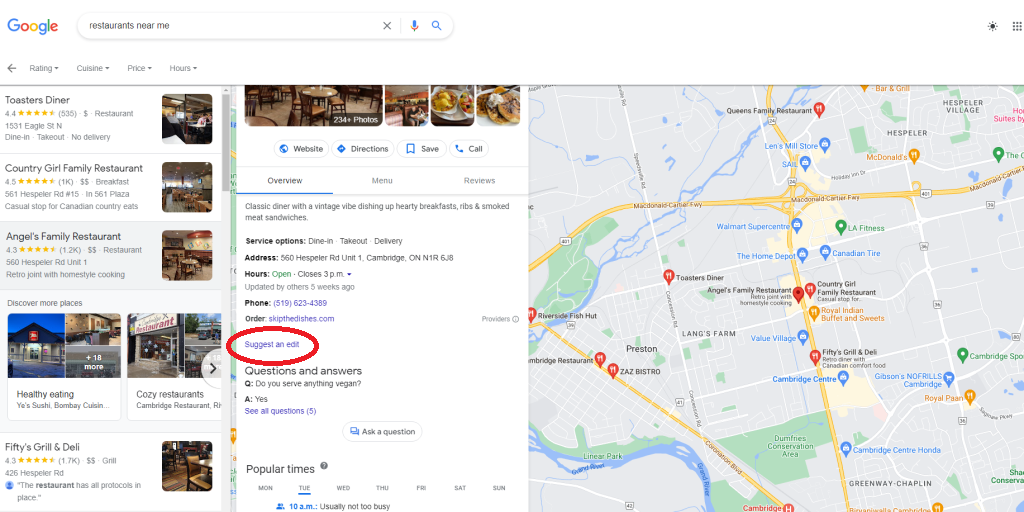 If when you try to register your business, you may find that there is an old business listed for your location. Don't try to claim this old business. Instead, suggest an edit to have this old business marked as "closed". Once it is closed, then you can create a new profile for your own business. To suggest an edit, do the following:


Open Google Maps
Search for the old business or select it on the map
When the profile opens, select "Suggest an edit" (see the image above)
Choose "Close or remove" from the next pop-up box
Choose "Mark as permanently closed" 
Select "Submit"

You might want to add a photo of the location to show that it is no longer there.
3. How to Optimize Your Google My Business Account
You can watch the following video to learn the basics of editing your Google My Business profile. Keep reading for a more detailed explanation of how to edit and optimize your Google My Business profile.
Step 1: Sign into the Google account that you used to sign up for your Google My Business profile if you are not already signed into that profile.

Step 2: Type your exact business name into the Google Search bar. Click "view profile" for your business.
Or your can type "my business" into the search bar and click on the "view profile" link.

Step 3: Click "edit profile"

From here you can edit the information in your business profile and add photos. For example, if you want to edit your business hours, click "Business Information" and then click "Hours". Make your changes. If you want to remove a section, simply unclick the box. When you are finished making the changes, click "Save".
Pictures play an important role in promoting your business with Google My Business. In fact, according to Google, "Businesses that add photos to their Business Profiles receive 42% more requests for directions on Google Maps, and 35% more clicks through to their websites than businesses that don't."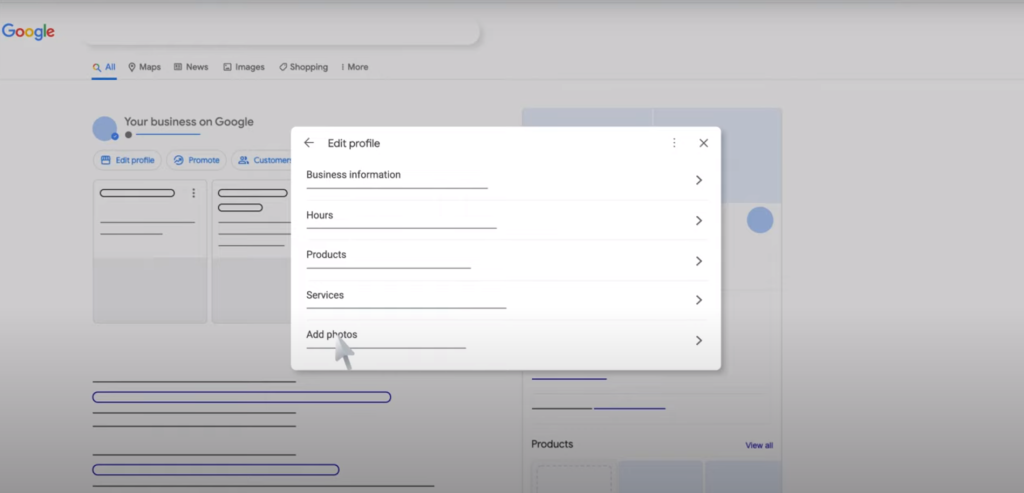 Step 1: Go to your business profile. If you are not sure how to do this, follow the steps outlined above to sign in and find your profile.

Step 2: Select "Edit profile"

Step 3: Choose "Cover photo" of "Logo"

Step 4: Browse to the photo from your computer that you want to add and select it.

Note: After you have uploaded a photo or video, Google will review it to make sure that it follows their policies. While it is pending a review, it will not show up on Google Search or Maps to customers. If it is not approved it will be flagged and it won't show up on Google Search or Maps. Once it is Live, it will show up on Search and Maps for your customers.

The photos you add have to meet the following criteria:

They must follow Google's current content policies.

*Photos need to be in focus and well-lit; it should represent reality without excessive filters or alterations.
*Photos need to be either JPGs or PNGs
*Photos need to be a certain size:


Between 10KB and 5MB
720px tall by 720 px wide is the recommended resolution
250 px tall by 250 px wide is the minimum resolution
Types of Photos to Include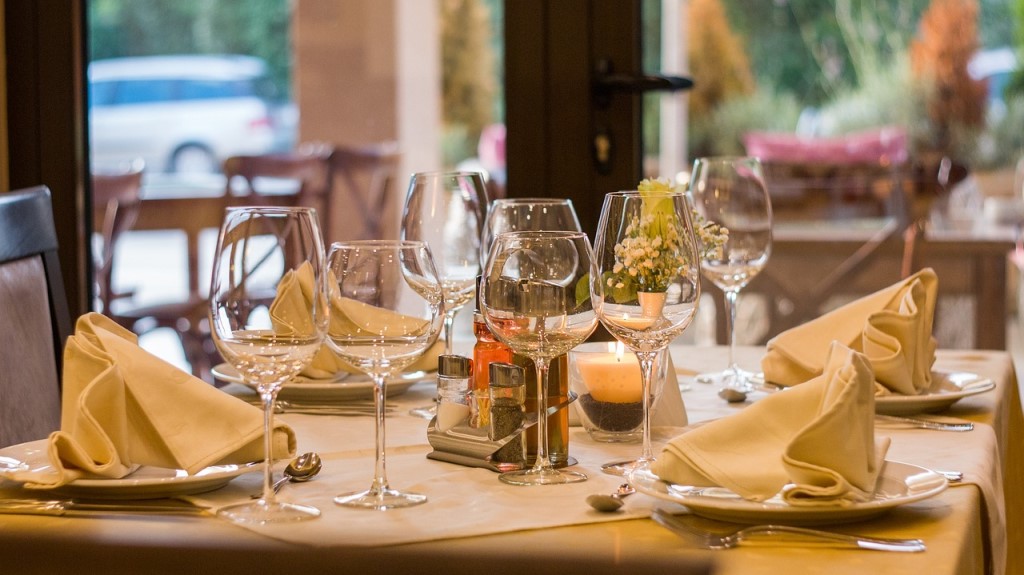 There are different types of photos that you can add to your profile. Here are some great suggestions of types of photos to include.

Exterior of your business: Try to include a photo of the exterior of your business so customers will be able to easily recognize it when they arrive.

Logo: Include a photo of your logo. This will help establish your brand with your customers.

Business photos: Add various photos of your business that can highlight its features and attract new customers. Here are some suggestions of photos to include:


Interior shots:Upload at least 3 images of the inside of your business that show the layout, decor, and atmosphere. These will give your customers a better idea about how it will feel to be at your business.
Product shots:Take photos of the types of products or services that you provide. Include at least one photo per product or service.
Staff photos:Include action pictures of your staff at work delivering the types of services you offer to satisfied customers if possible. You can also include some staff group shots.
Keep Your Information Up to Date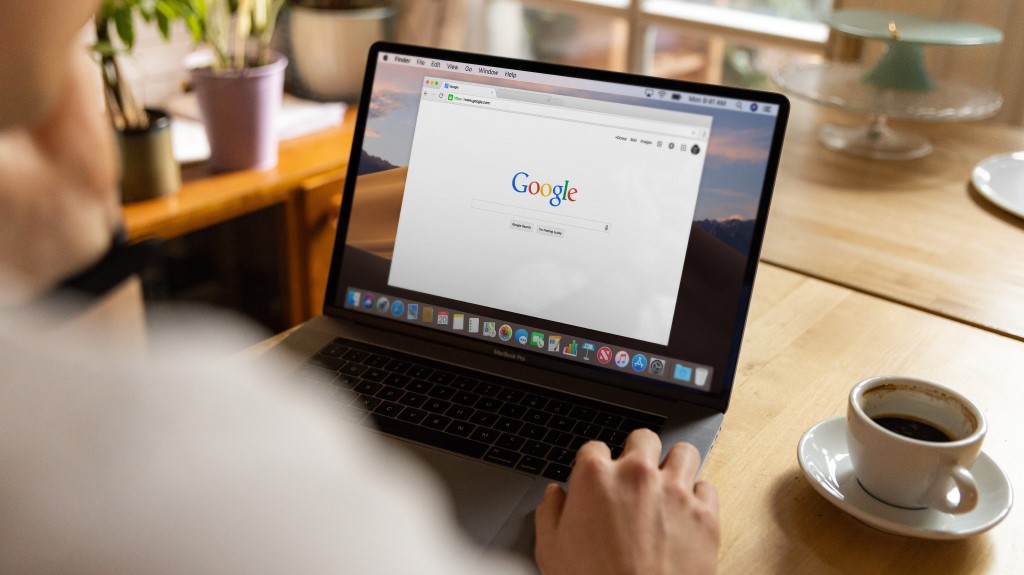 One of the best ways to optimize your Google My Business account is to make sure that it is always up to date. Check in on your account on a regular basis. Check for the following:

New Google Reviews: If someone has added a new Google review for your business, make sure that you respond to it. It is important to respond to both the good and the bad reviews. Thank customers for their positive reviews and answer negative reviews to try to restore good will with these customers.

Suggested Edits: Check to see if someone has added an edit. Google allows anyone to "suggest and edit." Make sure that what has been included is correct information and if not correct it.

Information Changes: If information has changed with your business make sure that you update this. For example, if your business hours have changed, make sure that they are updated.

Consistency: If you have more than one location for your business, make sure that the information you provide on each Google My Business profile is consistent with your other profiles.
Need Help with Your Google My Business Profile?
If you would like some help setting up of optimizing your Google My Business profile or if you don't have the time to do it yourself,
talk to us
. We'd love to assist you with it.