Today we are going to be taking a look at online magazine SEO services.
Having an effective online presence is important in today's online magazine market. The team at Profitworks has over 17 years of experience helping businesses from dozens of industries improve their online presence and we'd love to help yours too. 
We'll give you some great tips that will help ensure that your online magazine has an effective and ever-growing online presence.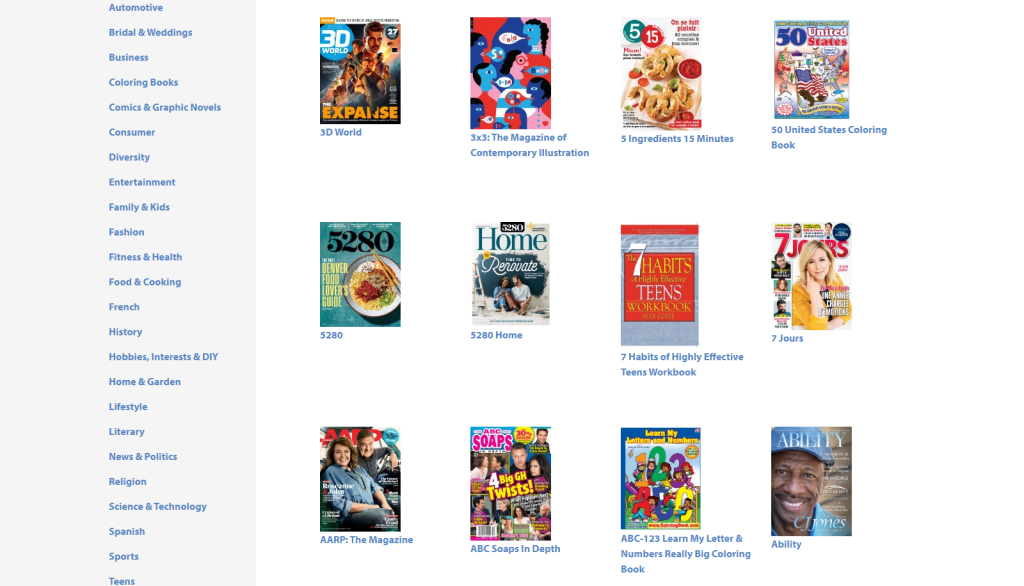 Move up in search results with online magazine SEO services - Image source: Flipster
Online Magazine SEO Services
Investing in online magazine SEO services is the best way to get your magazine discovered. If you want your readership and sales to grow, SEO is your best option. In fact, large online magazines like Forbes.com have an entire team of SEO experts working on their online magazines to get more traffic and search engine visibility.
Want to discover how the most successful companies are using SEO to grow their business? Listen to the following podcasts:
SEO stands for search engine optimization and it is a process that you can use to make sure that your online magazine ranks high in search engine results.
By using SEO techniques, your website will organically rise to the top of searches, without you having to pay a fee to the search engine to display it higher.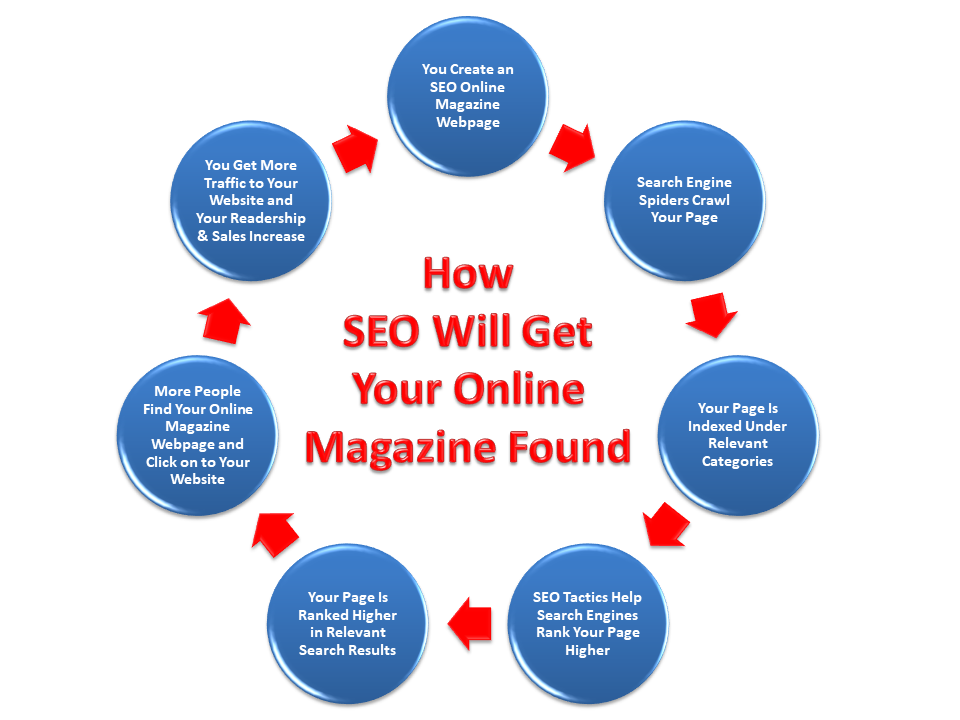 Online magazine SEO services will help your website get found on the internet
SEO will help your potential readers find your online magazine. If you don't use SEO marketing, then it's like having a physical retail store building that has no exterior signage. You may have a great store with great products or services, but with no sign on your building, no one will know where you are located, and they won't be able to easily find you.
SEO will help your readers find your magazine from among the thousands of other magazines and websites on the internet.
If you are skeptical, know that SEO usually generates $10.71 in revenue for every dollar you spend on it. That's an amazing return on your investment!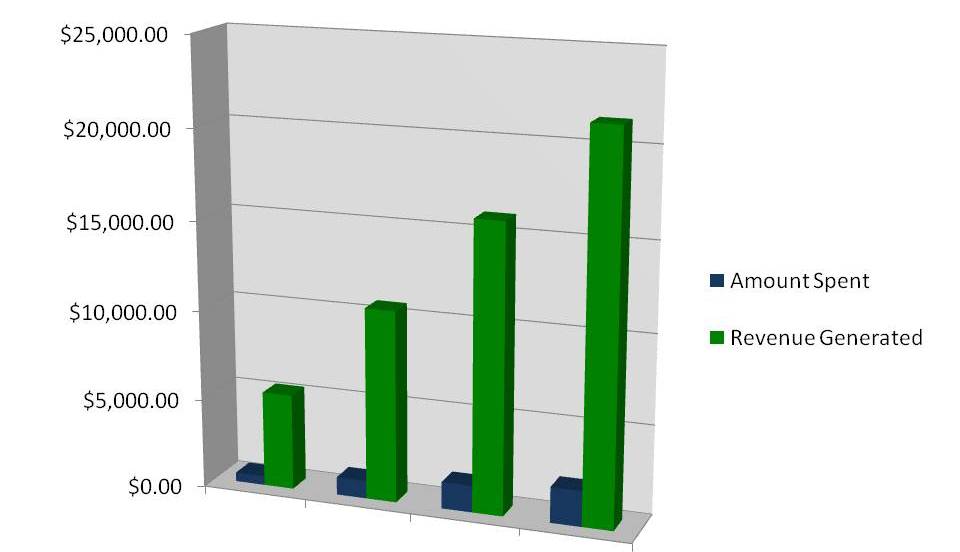 SEO on average will get you $10.71 in revenue for every dollar you spend
Online Magazine SEO Services to Invest in
Here are some of the online magazine SEO services that are an important part of an effective SEO strategy:
Keyword Research and Strategy:
Keyword research involves researching the words people type into search engines who are looking for online magazines. For example, if you have a fashion magazine then you would research popular search phrases such as "the latest fashion tips" or "how to dress for success". You then use that research to create targeted content that will drive people looking for those topics to your online magazine.
The competition for the most popular keywords is fierce. It's very difficult to compete against large, well-established online magazine sites that search engines like Google consider to have greater domain authority than your site. So is there hope? Yes. Instead of trying to compete against the big guys for the most popular keywords, you can instead implement a keyword strategy to target keywords that your target market is still searching for, but have less competition. That's where keyword research comes in and that's why it is important to be able to do it right.

However, keyword research isn't something that you do once and then you are good to go. Because search language is constantly changing and shifting and new keywords are being used all the time, you need to be regularly doing keyword research, taking a look at the ways your readers are searching, and the ways that they are searching for content within your particular niche of the internet.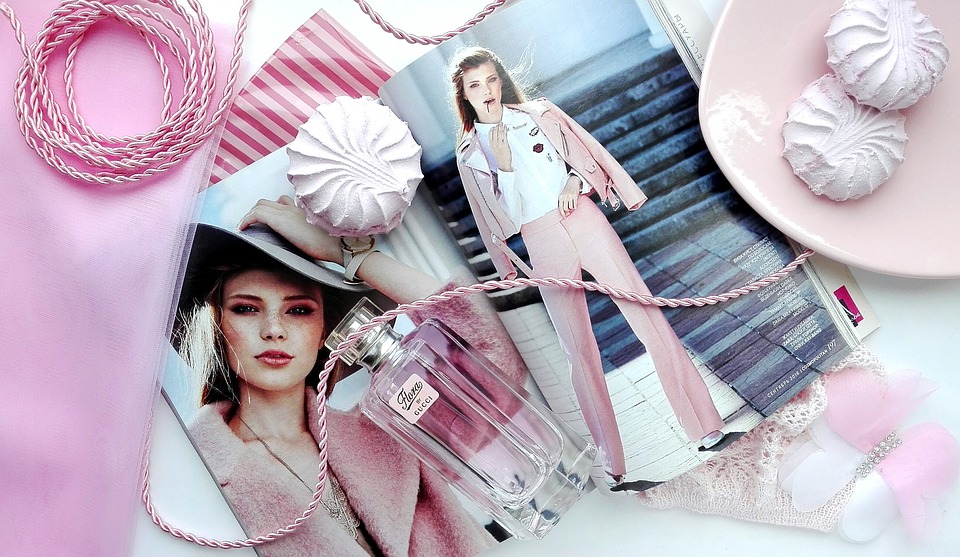 If your magazine is about fashion, then target keywords relating to fashion topics
High-Quality Content Strategy:
Producing high-quality content will appeal both to your readers and to search engines. If you have lots of high-quality content on your site, then your visitors are more likely to spend more time on your site reading content and hopefully will become a conversion. To optimize your site for content, you want to create a wide variety of high-quality content that is well-written and relevant to your readers. For example, if you are a financial magazine, then you could create content covering hot topics in finance like 'how to short sell" or "investment strategies".
You can also include a wide variety of different types of content such as:
Blog posts and articles
E-books and white papers
Infographics
How-to guides
Tutorials
Social media content
Videos and podcasts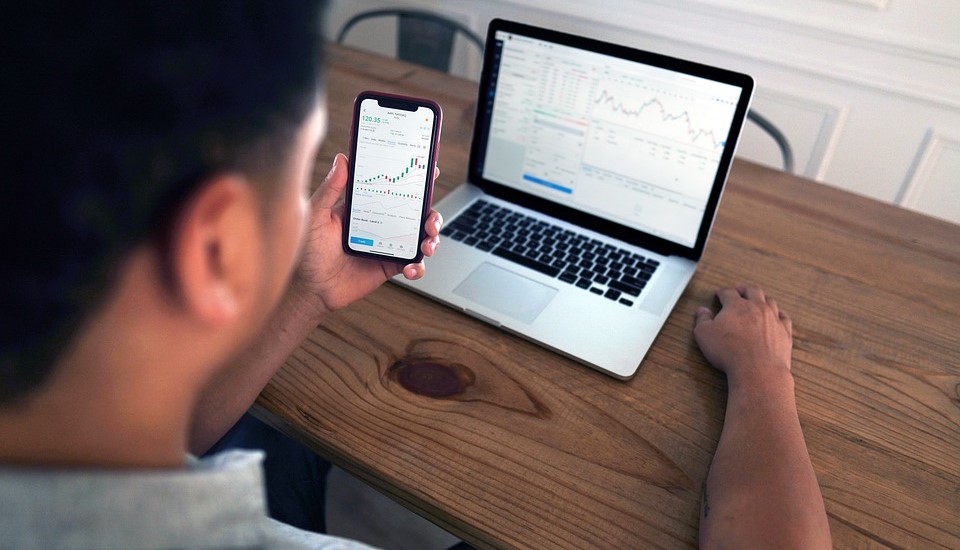 If you have a financial magazine then include lots of quality content on financial subjects
On-Page SEO:
On-page SEO includes all of the components that you add to your website to help to optimize it so that it ranks higher in search results. These include:
Title tags
Meta descriptions
Headings and sub-headings
Image names and ALT tags
Internal and external links
One of the great things about on-page SEO is that you have control over it because you add it to the content of your online magazine. For example, if you have a sports magazine and you include images of running shoes, make sure you give your images searchable names and alt tags such as "Nike Air Force" instead of simply calling your picture "image2".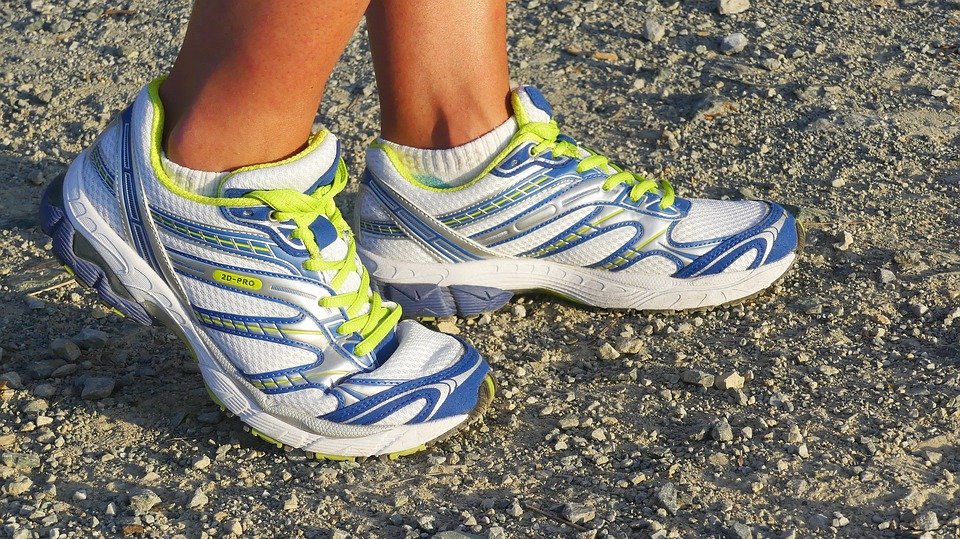 Make sure to give your images meaningful names and alt tags
Off-Page SEO:
Off-page SEO is one of the online magazine SEO services that is difficult to do. Nevertheless, it is worthwhile because it can have a great impact on your rankings in search engines. Unlike on-page SEO, Off-page SEO includes factors that you don't really have control over, however, there are things that you can do to improve your off-page SEO. They include getting quality backlinks and social shares.
Quality Backlinks - Backlinks are links from other websites that link back to your site. If these links come from authoritative sites then search engines will view your site as being trustworthy and will give it more authority too.
Social Shares and Likes - A second off-page SEO factor is the number of likes and shares that your site receives on social media. If your content is of high quality, then it will more likely be shared. You can try reaching out to influencers to share your content. For example, if you have an interior design magazine, then you could reach out to interior design influencers and encourage them to share your content. If your content is of high quality, then it will more likely be linked to, shared and liked.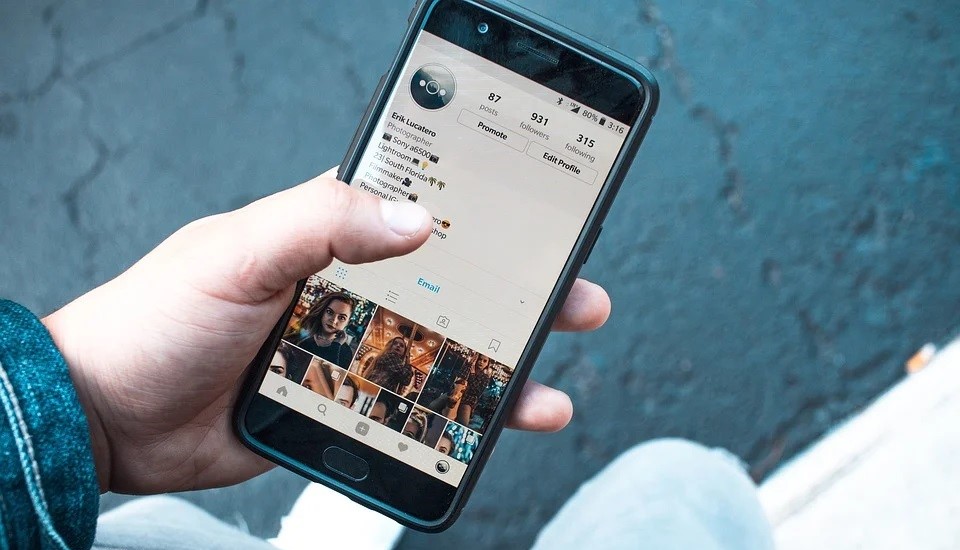 If you have high-quality content, people are more likely to share it

Want Help with Your Online Magazine SEO Services? Contact Profitworks
If you would like help with your online magazine SEO services, let's talk. Profitworks Small Business Services provides digital marketing solutions including website design, SEO, local SEO, email marketing, website traffic and conversion optimization services which increase the number of sales generated from your website.
The focus of our services is on increasing sales and providing a positive return on investment. To learn more about Profitworks click here and set up a time to discuss how we can help you grow your business online.

"My experience with Profitworks Marketing was very positive. They put together a very clear and strategic marketing plan. They helped me get more focused and come up with a solid plan that will take my business to the next level. Thank you!" - Krystle Marriott