Looking to compare potential online chat tools? You've come to the right place, as in this article we will discuss Drift Vs. Facebook Messenger Chat Vs. Zendesk.
The ultimate goal of every business owner is to turn a profit. In the process, we're all trying to achieve something else: efficiency. Efficiency is the ability to get more done in less time with less invested effort.
What's one of the best ways to reach efficiency? Get it right the first time. Because, as we all know all too well, having to do things twice can not only be a time suck, but also a resource drain and a stress inducer.
It's one reason building chatbots has been a hot topic lately. But with so many options, where do you even start? Profitworks can help - contact us today to get started.
That's why there's nothing better than an honest insider's review of potential purchase options, designed to give you an up-front look at what you stand to gain in a variety of products/services and which may best serve you and your business.
Comparing Chatbots: Drift Vs. Facebook Messenger Chat Vs. Zendesk
Choosing the Right Chat Tool for Your Business
The popularity of online chat tools has taken off in recent years as business implement that as part of their overall marketing plan. In fact, it's estimated that more than 80% of companies will have some kind of chatbot automation in place by 2020. With capabilities to handle everything from answering customer questions to assisting in completing a transaction to scheduling appointments, there's a chat tool out there that can best suit your particular needs. 
Finding chat tool options is easy. Choosing the right chat tool option is the challenge. That's why we are comparing Drift Vs. Facebook Messenger Chat Vs. Zendesk. All of them have a variety of strengths and weaknesses. Let's break them down to compare.
Option 1: Drift Chat
Of the three, Drift is arguably the "boutique" option, perhaps best suited to those interested in an easy-to-use option that's newer to the market and, therefore, has been adopted by less users than both Facebook Messenger and Zendesk.
With a significant number of users within the computer electronics, technology, business and consumer services, and career categories, Drift offers everything from a bare-bones free account up to a pricey Premium account ($1,500/month), in addition to an enterprise solution. 
Drift is a smart tool for initiating customer conversations, providing purchase assistance, and contributing to lead gen efforts – with more personalized messaging. However, to really take advantage of more "special" features like multiple team use, conversation analysis, account-based routing, and an extended list of available software/tool integrations, you'll need to be a paying customer.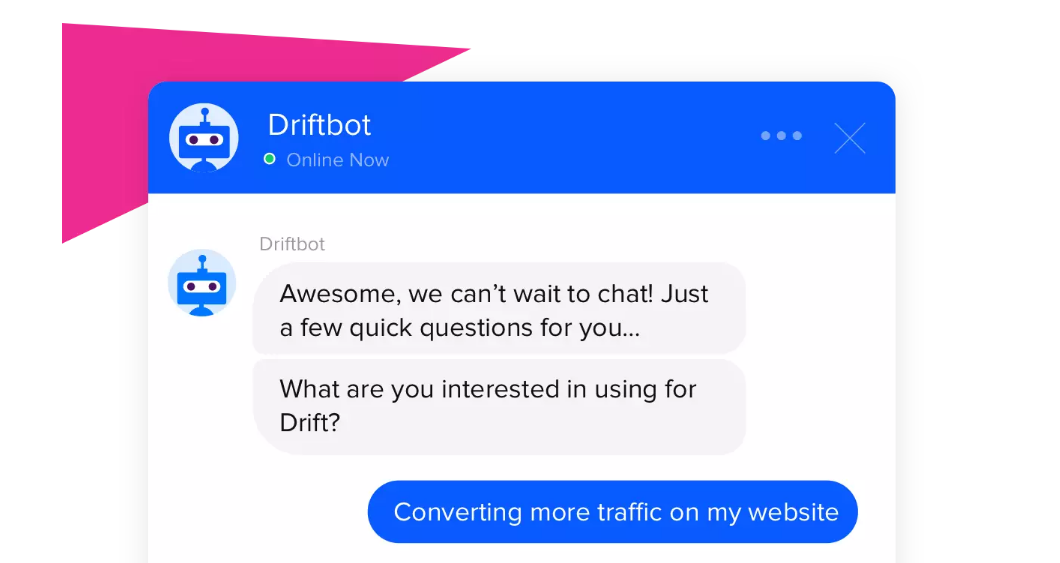 Option 2: Facebook Messenger Chat (plugin)
Let's call Facebook Messenger Chat the "middle tier" of this comparison trio. And with 22% of the world population using Facebook, it can make sense to use it.
The standout benefits of Facebook Messenger Chat? The plugin is free to use and everyone with a Facebook account is readily familiar with the look and feel of Messenger. 
But you don't have to be limited to keeping chats strictly within the confines of social media with this option. 
The Messenger Customer Chat Plugin for websites is designed for customers to be able to chat with company reps right from the webpage they're on. Whether they have questions about a product or service, need help completing a purchase, or a litany of other service-related needs, they can reach a rep right away using a format they're comfortable with.
While Facebook Messenger Chat is used within a wider range of business categories, from shopping to travel to education, and has been implemented on tens of thousands more websites than Drift, it still trails behind Zendesk in both areas.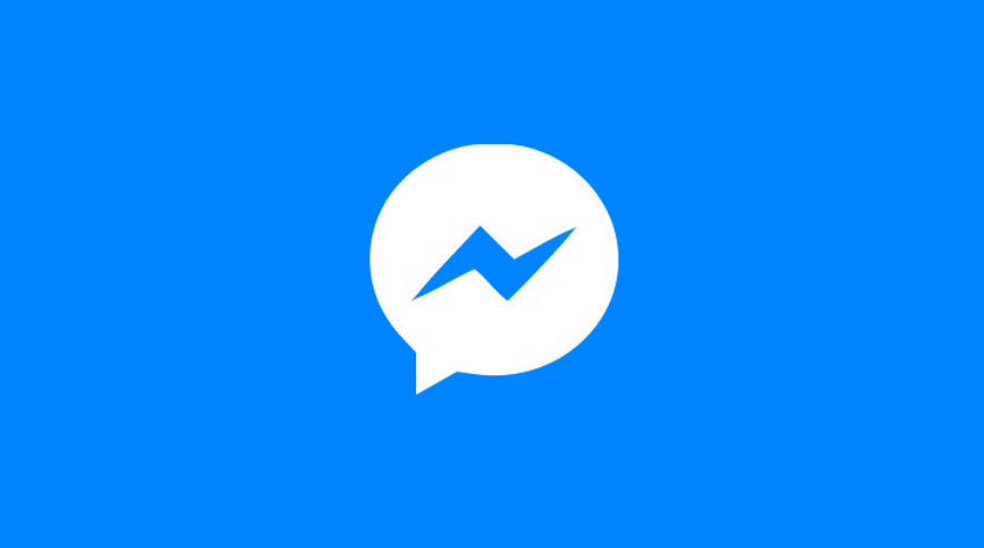 Option 3: Zendesk Chat
Honing in on the need to reduce the issues of classic chat tools, such as lengthy wait times for available agents and agents' difficulty juggling multiple concurrent conversations across mediums, Zendesk puts emphasis on the "live chat" aspect of its offering. That means less customer wait times, faster inquiry/issue resolution and – you got it – greater efficiency for businesses that have implemented this multifaceted tool. 
Zendesk allows agents to manage more than one chat at a time. Additionally, the platform makes it possible for them to pivot from managing calls to emails to chats to social media more seamlessly. Additionally, the Zendesk Web Widget facilitates customers finding answers to the questions themselves. All of these capabilities allow for greater agent flexibility and fluidity of service: i.e. greater customer and employee satisfaction.
You can open a Zendesk account for free, but that essentially limits capabilities to exclude most of what I've outlined above as its most desirable features. But with Professional plans starting at $29 per agent, per month, you can have it all without breaking the bank.
With the available price points and list of capabilities, it's no surprise that Zendesk not only covers a more extensive range of user categories than both Facebook Messenger and Drift, but is also currently featured on more than 100k more websites overall.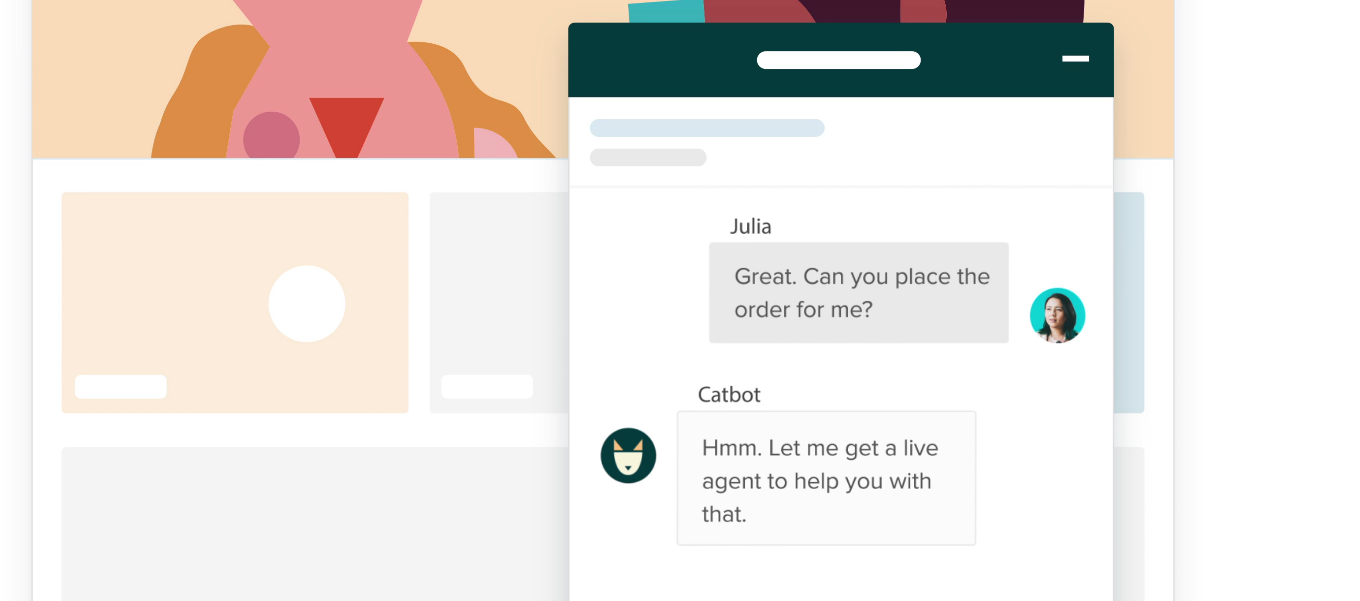 Drift Vs. Facebook Messenger Chat Vs. Zendesk: Sum Up and Select
At the end of the day, to gain the basic features and capabilities of a chatbot for your website, plus access to performance analytics, all of these tools will get you there. But based on your budget, ideal uses, and depth to which you want your chatbot features to extend, one of these three options is right for you.
Go with Facebook Messenger if:
You want an

 intuitive, affordable and widely used platform.
Go with Drift if:
You want more personalized chats and are thinking of expanding creative options to reach your customer and encourage sales? 
Drift was by users as the best chat software of 2019, the company also offers sales video and other AI powered solutions as separate options which may be worth exploring, depending on your specific needs. 
Go with Zendesk if:
You want a quick and seamless customer experience and have the time and resources to invest in building out a full-feature chat too
If you haven't found what you're looking for among these options, there are other tools out there!
Profit generation no doubt drives businesses, regardless of size, industry, location, etc. 
But achieving efficiency is a step that can't be missed along the way.
Fortunately, in the Drift Vs. Facebook Messenger Chat Vs. Zendesk comparison, you can obtain it with any of these three chat tools. All it takes is asking yourself one question: Which tool makes the most sense for my business needs?
About the author: Since 2003, Chris Makara has developed a broad digital marketing background with a focus on SEO, Social Media, Automation and Analytics. He is the founder of Bulkly, a social media automation tool for individuals and small businesses. 
Discover the importance of Chatbots With Profitworks!/
We can help you decide between Drift Vs. Facebook Messenger Chat Vs. Zendesk
Profitworks Small Business Services provides website traffic and website conversion optimization services to increase the number of sales generated from a website. 
The focus of our services is on increasing domain authority and sales, and providing a positive return on investment!

What Profitworks clients are saying:
Two years ago we realized that we needed help in growing our business, but we didn't know how. A Google search showed us Profitworks. We had an excellent feeling about them from our initial meeting. They were able to walk that tightrope of showing us their experience, but keep it in a language that we could understand. They have guided us throughout our rapid growth over these past years years extremely professionally. We very happily recommend Profitworks to ALL businesses - start-up, small and medium - for all of your online marketing needs. (Derrick and Tori, Co-Owners, Kitchener Clean)
To learn more about Profitworks, click here. You can also download our free SEO checklist, or contact us today!