How Web Design Can Help You Grow Your Business
In this guest post by Elizabeth Owuochewe, we will take a close look at how web design impacts people and profits.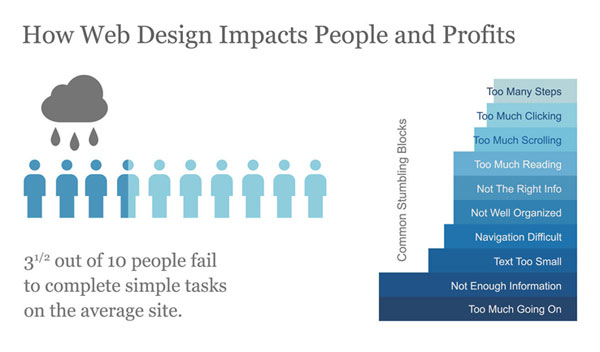 https://digitalsynopsis.com/wp-content/uploads/2013/12/web-design-impact-people-profit.jpg


As a business owner, you know the importance of a good website. It helps increase brand awareness cost-effectively. You have a lot of leeway with what you can do on your website. 
It is the place in which you display your products and services. You can also grow your reputation in the industry through content generation. However, generating leads and converting them into actual sales can be difficult.   
 In our article, we will explore how web design can help you grow your business. The tips we share are from reliable web design companies. Such companies do extensive market research on websites and their value to businesses. 
These tips you get can help you achieve tremendous business growth with the help of your website.  
1. It Helps Establish Brand Consistency and Identity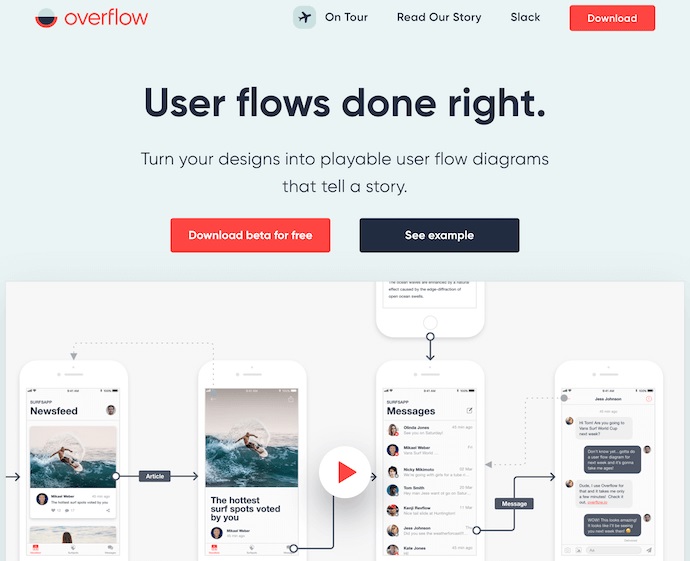 https://blog.hubspot.com/hs-fs/hubfs/overflow-best-website-design-2018.png?width=690&name=overflow-best-website-design-2018.png


Many people will research a company before they transact with them. Other than word of mouth, your website is an essential point of information. It would be clear for anyone to see a company's identity with the type of website they have.
Remember, human beings will form a perception very quickly. Many people will opt to leave if the web design is not appealing. Presentation matters so be careful about the layout. Pay attention to things like fonts, colors, and images.
That is why it is important to engage the services of a professional web design firm. You get expert advice from people who understand the industry.  When choosing a web design company, consider their portfolio, client testimonials, and track record of delivering successful websites as this article outlines.
2. It Will Help With Leads Generation 
Think of any digital marketing trends, and the website immediately comes to mind. It is the place where you implement your SEO. You can share product information with videos or content marketing. You do all this intending to grow traffic and keep people on your pages.

You can reduce bounce rates by providing a pleasant user experience. The more people engage with the content, the more they will trust your brand. Optimizing your website for mobile is also critical. You want to be able to reach new audiences wherever they are at their convenience. The more accessibility you allow, the higher your chances of collecting quality leads.

Have easy to fill contact forms on your website. If it is not too much of a hassle, your visitors will have no problem giving you their details. Your sales or marketing team can then kick into action by following up on the hot leads.
3. Your Website Can Be the Differentiating Factor
There is a lot of competition everywhere. Your web design can be the one thing that sets you apart from those in similar businesses. Adapting the latest trends, for example, can make you a leader of the pack.

Some of the newer trends that can differentiate you from the competition include:-
The Dark Mode web design is gaining popularity. It is friendly on the eyes, and you save power. Yet, many businesses still prefer to stick to the traditional white background look.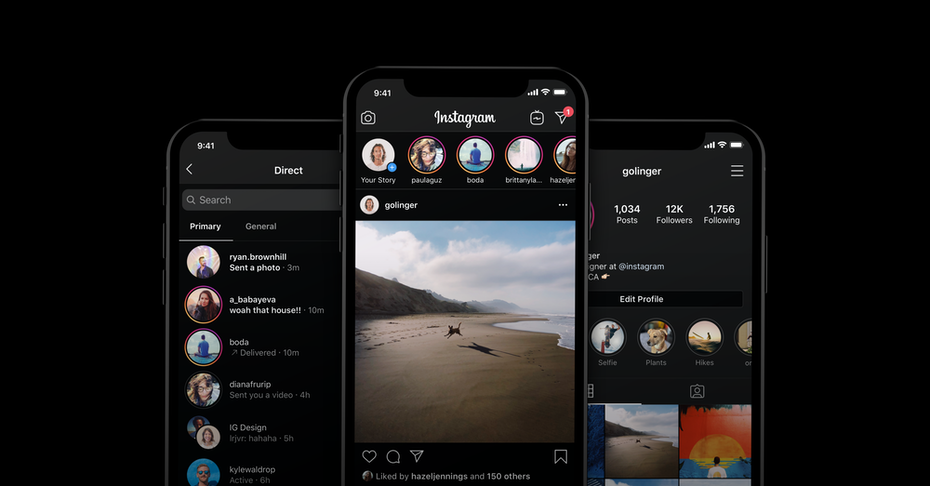 https://99designs.com/blog/web-digital/dark-mode/
Use of Animation and 3D elements that allows you to customize your website as you wish


A departure from rigid layouts in web designs, to a more creative expression. Think about it like embracing imperfections for the unique web design.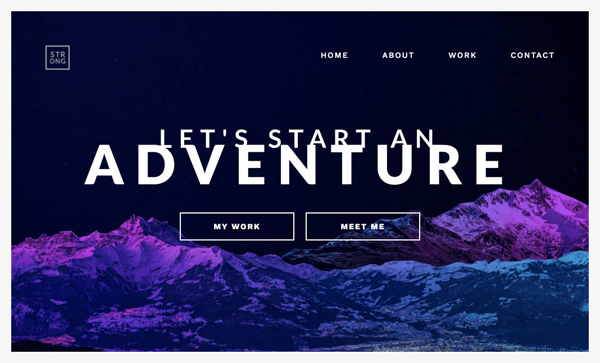 http://graphicdesignjunction.com/2017/01/web-design-agencies-websites/
 

The adoption of technology such as voice assistance, chatbots, and virtual reality.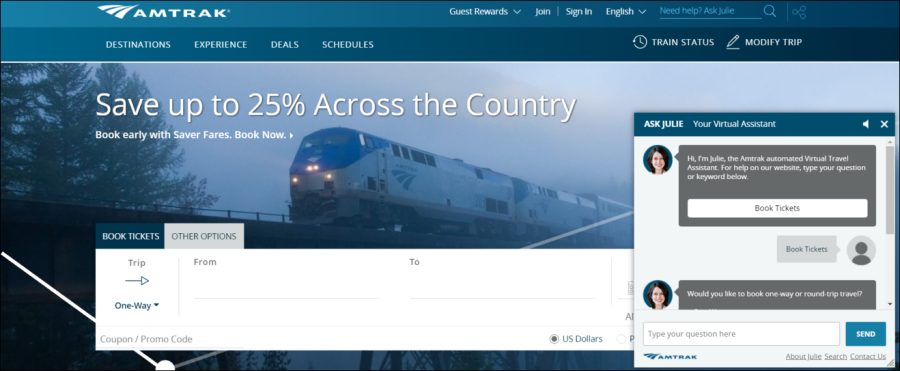 Image source: https://outgrow.co/blog/best-website-chatbot-examples
The list of what you can do on your website is endless. Understand your audiences well before implementing newer trends. What may work for one group may not necessarily cater to another.

The older generation, for example, may not be comfortable with some of the newer trends. So if you mainly market to such groups, you may want to tread carefully, if you are thinking of making any changes.
4. Your Web Design Can Improve Business Efficiency
Incorporating some aspects within a web design can help improve business efficiency. These include:
Voice assistants to help with search queries
Chatbots to handle customer care
Artificial intelligence to learn the behavior of shoppers. You can then recommend different products thus saving time
Virtual reality that gives shoppers an immersive experience wherever they are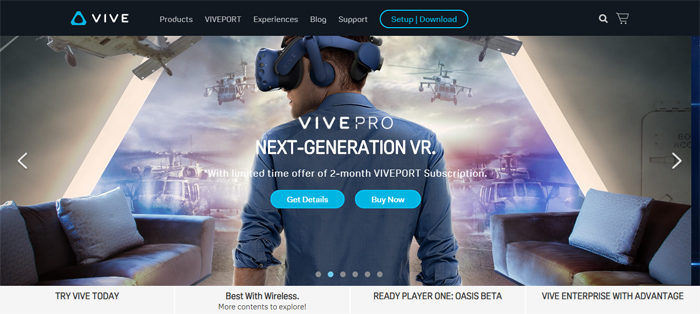 Image source: https://www.designyourway.net/blog/web-design/virtual-reality-companies/
Streamline processes through web-based solutions that are custom made for your business
Increase efficiency at the checkout stage. Abandoned carts are very common when the Checkout process is too lengthy. With the right web design, you increase the shopping speed. It results in a positive online shopping experience.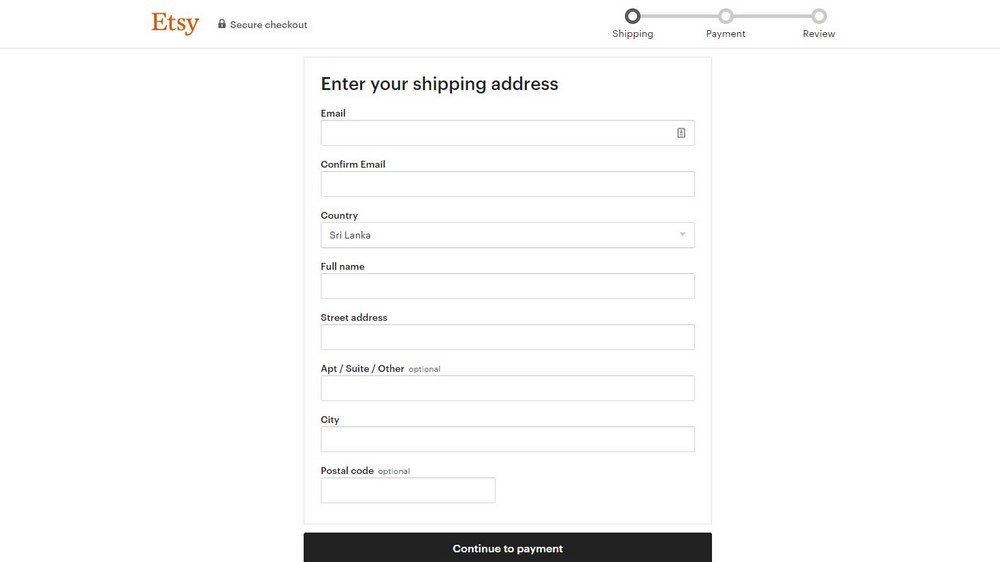 Image source: https://ecommercebooth.com/best-examples-of-ecommerce-checkout-pages/
5. Save On Costs with the Right Web Design
With greater efficiency, as we have highlighted above, you will notice cost savings. You may argue that chatbots and voice assistance may initially be expensive to install. However, think about the savings down the line.
Look at it this way:
You avoid a human error that could lead to costly refunds

You do not have to deal with human resource expenses or issues. Every time a staff member requests time off, it is a cost to the company. Other human resource costs include medical insurance.

You must also provide a conducive work environment. Such include office space and the relevant amenities. When you calculate all this is an annual expense, it can be relatively high.
6. Position Yourself as an Authority
Content generation is a powerful marketing tool. You can use your blogs to help position you as an authority within the industry. The more audiences come to you for valuable content, the more your reputation grows.

Implementing SEO will help with the search engine ranking. You can soon become the go-to source of information. Avoid competing for the same keywords as your competitors. You have tools you can use to find keywords. Use them for greater efficiency and results.
Final Thoughts
Our article has explored ways web design can grow your business. We would recommend that you talk to a web design firm. They are in a position to advise you appropriately on what your business needs. They also have a good understanding of the latest trends and how they can benefit your business. Remember to keep on testing your website for optimal performance.