Details
Nurseries offer improved living and work quality for homes and businesses. The market for nurseries is increasingly competitive and companies should focus on their customers and brand with a 1 page marketing plan. Let your plants breathe life into your customers and let the Profitworks team grow new business for your nursery.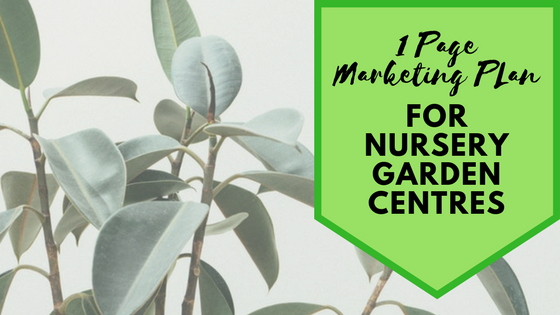 We empower nurseries to reach their best clients
We've heard time and again how nurseries want advisors that take the time and care to manage their marketing as if it was their own business. Work with the Profitworks team to help more clients discover your garden centre business.

---
Executive summary
- The key components of a 1 page marketing plan include messaging and channels
- The 1 page marketing plan can be summarized as qualities my customer cares about, who is my target customer, what is my brand statement, what is my marketing budget, where will I reach my clients, and what are my marketing goals
- The nursery industry is highly competitive with little differentiation between stores, meaning a company with the right marketing plan and execution can be the market leader
The most important thing about your 1 page marketing plan

Use your 1 page marketing plan as a compass rather than a map. As part of starting a new business and creating a marketing plan, the aim is to create something unique that others in the industry don't have. That is what truly makes an effective marketing plan that is positioned to help your team grow in starting the relationship on the right foot and getting buyers connected to your brand and team. Using this 1 page marketing plan will require periodic contact with buyers and organizational planners to understand where their needs are currently and how they might change.
Our interpretation of a 1 page marketing plan as popularized by Successwise revolves around two crucial areas:
Message - what the predominant themes are that your target customer should know about your nursery
Channel - where these messages should be delivered in a unique or fresh way
Creating a message that resonates with commercial buyers, homeowners, and renters

In order to create a message that resonates with clients, it is important to understand what is valued and how they would articulate these aspirations and needs in their own words. One of the best sources for this is to use Google, Yelp, or Yellowpages reviews to determine what customers find to be important when they are raving about nurseries or what expectations often go unmet and where =disappointment stems from.
Both reinforcing these needs and addressing unmet expectations are great ways to create brand messaging that can help you better connect with your customers. Based on a search in the Toronto area, here are some things that customers really appreciate about nursery wholesales and stores.
Knowledgeable staff that spoke and looked experienced (including seniors on staff)
Locations away from busy intersections were appreciated, as well as accessibility of parking
Wide variety of selection helped inspire new ideas
Quality of plants was incredible
Staff were helpful and not afraid to take time (up to 1 hour to help) with customers or load the car after a purchase
Well managed customer flow is essential to brand and shopping experience - customers sometimes complained about long lineups or crowded stores
Healthy plants and clean location added to the brand experience
The nursery and garden centre is competitive because of the sheer number of centres available in the GTA region along with the changing tastes of residents. Nurseries need to be laser-focused on harmonizing marketing from an outreach and inbound service perspective. Now that we know what resonates with customers we will establish a brand statement in 1-2 sentences.
Describe your nursery in 1-2 sentences

Being able to describe your nursery in 1-2 sentences is a great way for you to quickly connect with customers and also give people an easy way to understand how your garden centre is unique and the top choice for homeowners, renters, and commercial buyers. For example, based on the Google feedback we've just covered, a business owner will want to highlight a team's knowledge and care for the plants and customers.
"Our nursery ensures our plants look good so that your home and office looks modern and striking, with friendly and comprehensive service that works for you."
A nursery could emphasize cleanliness, ease of parking, and positive shopping experience.
"Our modern nursery centre is located at X with ample parking and great service so there's space to be inspired, leading to the best plant placement and arrangement for your home and office."
Given these examples, it is important to conduct first-hand research into what homeowners, renters, and commercial buyers value in a garden centre. Having gone through the process, one develops empathy with their customers, helping define who you're trying to serve based on a resonance of challenges and aspirations.
Finding the right audience to reach and where to reach them

Garden centres customers are people and often do not enjoy being categorized, but as part of empathizing with those you are trying to serve, there are important insights to draw from understanding these categorizations, some of which are detailed by business plans for nurseries.
There are generally a number of types of nursery shoppers, including
Homeowners: homeowners defer to garden centres in order to create character and captivate the imaginations of house guests. Some homeowners enjoy the bounty of having fruit trees in their own yard for gifts and festive recipes.
Renters: this segment of residential customers are focused on lifestyle and adding green and lively plant life to their homes or balconies to ensure their comfort and peace of mind.
Commercial buyers: commercial buyers include contract builders, architects, event planners, and farmers - for the adept, each of these segments could very well have their own one page marketing plan as they are small in number but often acquire a large volume of plants or nursery stock.
Select the top segment of customers that you would like to target as well as the plants that your centre has the most expertise in. It is important to note that choosing a specialty may provide you with a way to have a dedicated following, but, as conventional knowledge holds, common low maintenance houseplants are a large portion of sales.
As you consider what themes impact plant and nursery stock buyers, you are now creating a brand. A brand is more than just a message; is a core set of themes and values that are held true in every aspect of your garden centre. It is the standard to which your service is held that constitutes a brand, and it is one that can help provide the most excellent level of service.
Set a marketing budget

Whether you are starting up with little money to spare or are an established centre looking to serve more customers, setting a marketing budget is important and is actually accessible to all garden centres and nurseries of all scales. Typically a business will dedicate 6-8% of their total budget towards marketing and outreach, though we understand that dedicating this amount of dollars may not be feasible for all.
This means that a nursery that makes $400,000 a year should look to spend at least $24,000 (6%) on marketing. Now, the second difficult choice is how to spend that budget, which we explore further in our next section of the marketing plan.
It is to be noted that larger nurseries will tend to have even greater spending on marketing, not because they can better afford it, but because they've seen its impact on growing their business.
Determining means for delivering your message and brand
For your 1 page marketing plan, the next section is to determine the channels through which to reach your target residents and commercial buyers with your message and brand. We cover classic channels that are used by nurseries and explore other ones that could deliver your brand and create a lasting connection with buyers.
Here are some classic channels in which clinics would seek to promote their services so as to help owners incorporate these into their plan:
Website - is the standard for marketing and is the primary means in which centres are discovered by new residents.
Media ads - media ads like commercials and radio spots are another method to get on potential customers' radar.
Social media - is another way to interact and stay in touch with residents.
Here are some other great ways to reach residents and commercial clients that may help you cut through the noise:
Send out small pouches of air packages featuring different plant varieties to provide homeowners with a "refreshing" reminder of the big difference a small plant can make.
Create a blog featuring tips on how to improve air quality of home and office.
Offer appointments in-person or via Skype for homeowners to get tips on caring for and tending to house and garden plants.
Lead the movement on a local green initiative like rooftop gardens, office composting, or recycling.
For each holiday and season, create a comprehensive campaign on how living and workspaces can be styled to match the seasons.
Offer plant rental service where residents and offices can have a rotating series of plants on a subscription basis.
Set goals for your marketing plan

One of the main challenges that garden centres run into is a fixation on sales alone. Often sales and clinic growth occur not in response to a sole focus on the bottom line but through a focus on learning and curiosity. As part of that approach, we often encourage business owners to focus on driving insights and applying those to quickly improve service or communication, which ultimately lead to growth.
Example goals for garden centre and nursery owners:
Learn 5 things about residential owners each quarter and seek to implement at least 2 related insights.
Find at least 2 new potential platforms, communities, or apps that plant lovers and buyers are using to make their lives easier.
Get at least one Google review (or choose your top review site) a month for each location.
Grow sales by 10% each quarter.
Identifying monthly goals often times is more actionable than setting quarterly and annual goals. Depending on how dedicated a garden centre is, however, this rule is flexible.
1 page marketing plan table of contents
Now that we've covered the basics of a 1 page marketing plan, here is an outline to help you get started on your own:
Key needs and expectations I want to focus on for homeowners and commercial buyers
Who are the key customers that I want to serve
What is my brand statement (1-2 sentences about the nursery)
What are the main ways I will reach these customers
What are my goals and expected outcomes that I can review
Sample 1 page marketing plan

Download our 1 page nursery marketing plan here or contact us to help you tailor the plan.
Growing your business by using marketing as customer service
A one page marketing plan is a great way to quickly identify key priorities in reaching the families and businesses that need your centre's help. Marketing, done well, is customer service because it allows a nursery to reach and engage in an effective way to better the living and work environment of all in the community. Our hope is that our one page marketing plan for nurseries can help more professionals serve more families and professionals.
Profitworks helps organizations succeed with marketing
"I've found Profitworks to be tenacious and adaptable to the challenges our industry possesses."
-Blair - Business Owner & Customer
Read More About What Our Customers Say
We've helped passionate and caring companies across Canada and the US succeed with growth, because we believe in the beauty and meaning of every article written, email sent, and social media post crafted. Our team endeavours to create unique competitive advantages for all of our customers and would be thrilled to learn more about your mission and plans for your team. Profitworks provides marketing strategy, content marketing, branding, and social media management for great companies with a stellar product or service.
Details
Marketing audit templates are great ways to determine the effectiveness of your marketing campaigns and work to date.  Business owners and leaders need an effective way to determine the viability and impact of their marketing investment. These top 10 marketing templates help leaders understand and assess next steps. Not all marketing tools all are made equal, nor are audits happening often enough to impact business value. Utilize these great marketing audit templates to improve an area for your team today.  Consult with the team at Profitworks today to turn insights into action to grow your team and client base.

Get The Most Detailed Digital Marketing Audit
Completed For Your Business! Learn More ->
Note: It is more in-depth and more expensive than most digital marketing audits
Audit, Prioritize, and Action for Growth
We are a leading digital marketing agency that offers predictability in your marketing investment. We've been providing audits and to marketing leading organizations with insight and results. Work with Profitworks to become the market leader in your industry today!
Details
In this blog article and podcast we are going to talk the return on investment from different marketing methods. We will discuss the industry ROI averages for different methods and give a conclusion on which method has the best ROI. At the bottom of this blog post, we point out what marketing method has the best average return on investment. 

Details
Marketing offers significant benefits to organizations looking to promote a cause, exceed sales expectations, or simply better serve their customers. This article will survey the top 5 reasons organizational success is enabled by effective marketing. Most notably, in an environment full of similar services and products with little differentiation, marketing becomes a competitive advantage: the main reason why customers will choose your organization's service as opposed to a competitor's. Learn from the examples of WestJet and eSight eyewear how marketing drives organizational success.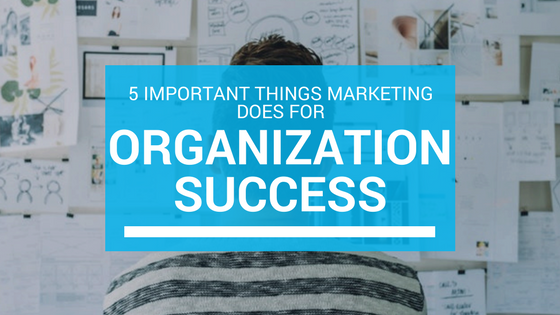 Develop your competitive edge with Profitworks
Companies work with agencies and marketing teams to develop a unique sales engine and brand to reach and retain clients. Create your marketing competitive advantage today by looking at your competitor's marketing and creating a brand strategy. Work with Profitworks to become the market leader in your industry today.

Details
Sometimes marketing agencies will struggle with understanding a client's business or prove not to be accountable in the results they provide. While trying to amicably resolve gaps in performance, companies, charities, and professional organizations may sometimes need to terminate their marketing agency. Here are general strategies for how to cancel services with a marketing agency along with a transition plan. Don't settle for average growth - work with our team of dedicated growth professionals, and challenge your team to become the market leader in your industry today.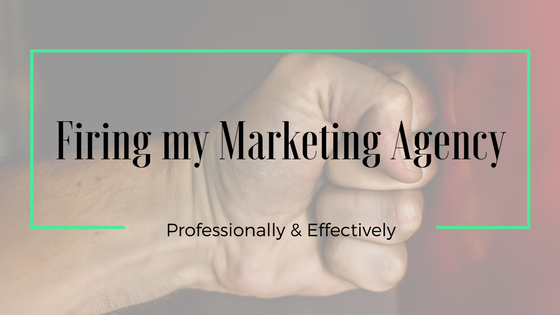 Work with a team that cares just as much about your business
We've heard time and again how our business owners want advisors that take the time and care to manage their marketing as if it was their own.

---
Executive Summary
 - Organizations should work to ensure an existing relationship isn't salvageable before terminating an agency
 - One of the biggest mistakes in terminating with an agency is failing to reclaim owned media assets (social media, website, stock photos, and other user accounts)
 - World class brands like Nike, Samsung, and Coca Cola work with marketing agencies and the focus is working with the right partner
Signs that it may be time to terminate a marketing agency 
Here are some common challenges or symptoms that arise when it may be time to terminate your existing marketing service agency.
Regular quality issues in content
Lack of accountability to performance metrics
Inconsistent response times
Disregard for professionalism when communicating with you and the team
Similar work being created for other clients
Lack of innovation and new ideas to drive results
Pending contractual arrangements, clients may not be bound to provide any reasons for service terminations. Typical agreements will only state 14-30 days notice prior to termination. Organizational leaders should aim to provide a professional termination based on documentation and regular communication. This will help ensure that in the future when your organization is ready to work with a new agency that there won't be any misinterpretation concerning the reputation of your team. For other reasons it may be time to fire your marketing agency see this article by Hub Spot: which emphasize digital marketing issues that can be red flags for your company.
6 Steps to fire your marketing agency
Though there may be difficulty in terminating a service with a vendor, especially when vendors may have some degree of personal relationship with the business owners. As part of their role, leaders may sometimes be required to make difficult decisions that are best for the organization.
1- Reiterate the goals that you want the agency to achieve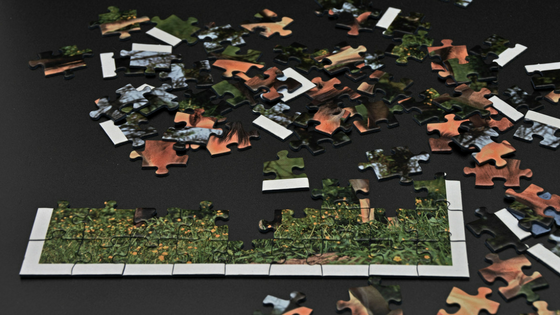 Identify with your marketing agency prior to signing an arrangement what key performance measures that you are looking for them to deliver. This will help clarify differences in objectives and value delivered. Make it clear what you are looking for the vendor to achieve and whether progress toward this objective can be tested. For example, a performance measure that can be established is a 30% increase in website traffic or growing social media followers by 1000 people by year-end. Ensure that the vendor has understood this and be open to input as to the performance indicator they feel most impactful to your business.
If this step hasn't been taken already it would be worthwhile trying it to ensure that an agency that has experience, industry insights, and creative capital isn't needlessly removed. There is plenty of value in salvaging a troubled business partnership. 
2-Set up recurring checkpoints to review progress and challenges
There is an optimal balance of checking in and reviewing the progress made by your marketing agency. This helps to ensure that they are getting the necessary input to serve well in their advisory or hands-on roles. Predetermine and schedule times to meet with your vendor to review goals, progress, opportunities, and challenges every 3-6 months. This ensures that there is accountability for both parties to bring the right input and perspectives while remaining focused on the right goals.
The challenge with accounts that don't need regular reviews is that the work is probably not too difficult to do in reality, which means organizations should consider bringing the contracted services in-house if a regular check-in meeting isn't required. This is because if a marketing service doesn't require a leader's industry input it most likely is turn key and can be run with little effort. This is an ongoing challenge faced by business leaders as marketing agencies may sometimes be distant. True creative work is done when technical marketing aptitude meets industry insights, even if the touch point happens only 2-3 times a year.
3 - Communicate issues and work to resolve systemic issues rather than one-off problems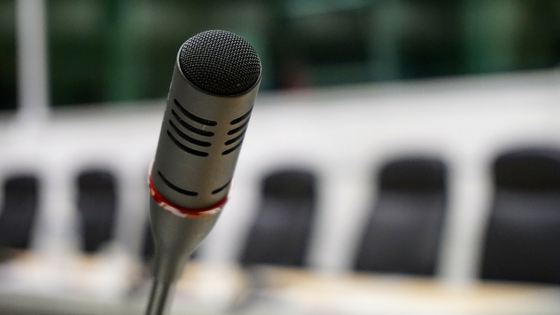 When vendors begin to miss targets or objectives, determine what the root cause of the issue is. There can be existing legacy applications, collateral, or media assets that could exist which your agency had little to do with. When there is strong evidence that a marketing agency is underperforming, the company should inform and communicate these gaps to the agency. Unfortunately, businesses will often only react to issues rather than take the next step to request a diagnosis or a change in process to prevent the one-off from becoming a recurring problem. If the agency continues to underperform or remains delinquent it will be up to the organizational leader to make the difficult to choice to terminate the agency.
4 -

 Get an audit from another agency to make a termination decision
Having the opinion of another agency could also help diagnose issues or confirm suspicions that a marketing firm is underperforming. This step may require additional time but it's worthwhile to ensure that there weren't extenuating circumstances before parting ways with a marketing agency that has a grasp on your business and industry.
Request an audit from a marketing agency to determine whether remedial action can be taken or termination is warranted.
5 -

 Create a transition plan
In the event that the final decision is to terminate an existing marketing agency, the creation of a transition plan is paramount to ensuring business continuity. Determine the scope of the marketing agency's work and identify internal team resources that can cover for the work. Often times this means having to hire or extend the hours of certain team members while a more permenant arrangement can be made. A transition plan seeks to ensure that your team or clients are not impacted by the transition, while ensuring timely reallocation of on-going marketing work.
6 -

 Reclaim all digital and physical media assets
Ensure that the agency you work with returns all passwords from social media accounts, website log-ins, hosting log-ins, and access to marketing collateral. This is important as there have been times where a previous agency was terminated and left with a number of different social media passwords that were later unrecoverable. This meant not only having outdated information that could not be changed and further complicating future customer interactions.
7 -

 Draft a termination letter to your agency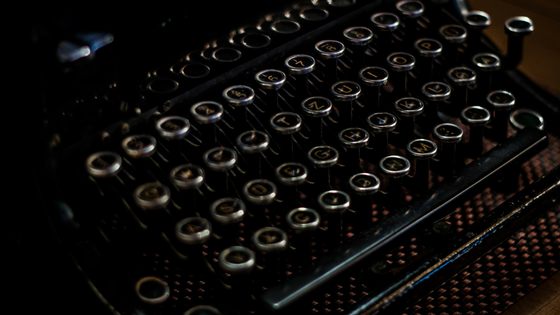 A vendor termination letter is a formal communication to your marketing agency that you wish to end the service agreement. It is typically one page and delivered prior to the next billing cycle. Ensure that your signing officer completes the letter and delivers it to your marketing agency.
Here is a sample template to terminate the incumbent vendor.
Sample template:
Dear John Smith of [marketing agency],
We wish to inform you immediately that [your company name] will no longer be requiring your services effective [date]. For the reasons stated here we are concluding our service arrangement:
Reason 1
Reason 2
Reason 3
The team at [your company name] thanks you for your continued efforts and wishes [marketing agency] ongoing success.
Sincerely,
[Signing officer]
Recovering from marketing agency flops
Creative agencies can be expensive to employ or a significant drain on resources like time and team member morale. Yet despite these challenges, world leading brands like Coca-Cola, Apple, and Samsung continue to rely on marketing agencies to help augment and shape their brand with cutting-edge concepts and themes. The key to successful marketing isn't whether an agency should be used but rather working with the right partner. 
Profitworks helps organizations succeed with marketing
"I've found Profitworks to be tenacious and adaptable to the challenges our industry possesses."
-Blair - Business Owner & Customer
Read More About What Our Customers Say
We've helped companies across Canada and the US succeed with growth, because we believe in the beauty and meaning of every article written, email sent, and social media post crafted. Our team endeavours to create unique competitive advantages for all of our customers and would be thrilled to learn more about your mission and plans for your team. Profitworks provides marketing strategy, content marketing, branding, and social media management for great companies with a stellar product or service.