S
o you're looking to get into the world of logo design--now what? Creating a brand identity that's effective and timeless is no easy feat. From the idea inception stage to the final presentation, there is much more that goes into logo design than meets the eye. Luckily, we've we've compiled tips and tricks from seasoned experts to make the process easier for you and your client.
Looking for support in marketing your graphic design business? At
Profitworks
, we are a team of marketing experts
with one objective: making you the leader in your industry. Wondering how we can help your business get the traction it needs?
Contact
our team today!




The Ultimate Guide to Logo Design




Do Your Research.
The first step in any logo design or branding initiative is to create a Creative Design Brief. This brief will guide the entire project and will ensure that both the client and designer feel as though they understand the purpose of the logo as well as what it is intended to communicate.
In developing this brief, it's important for the designer to do a bit of research about the company they are working with: their mission, their products or services, their business model, their staff, etc. At this stage of the logo design process, there's no such thing as "too much" research--the stronger the understanding of who the company is, the better positioned the designer will be to truly reflect their brand identity. To gather the information necessary to craft a design brief, there are a few steps to take, each with appropriate questions to ask:


Step 1: Understand the business.
What does your business/product do?

What about your background, product, or service sets you apart from your competitors?

Who are your competitors and what are they doing?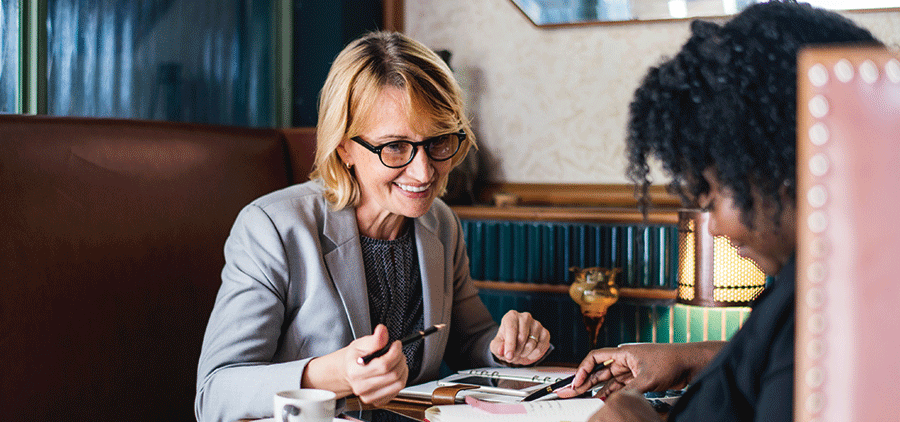 Before beginning the design process, be sure to understand your client, including their product/service, their target market and what differentiates them from competitors.



Step 2: Understand their customer.
Who is your ideal customer?

What is the problem your product or service solves for the customer?

What is the message you want to convey to customers?




Step 3: Understand what the logo is meant to communicate or represent.
What is your brand's main message or story?

What brands do you look up to/are inspired by?

How would you describe your brand's desired feel or look to your customer?

What adjectives or phrases would you use to describe your brand?




By taking the time to sit down with your client and answer these defining questions, your ability to really capture the brand's essence through the design process will be significantly greater. In addition to developing a positive relationship with the client and showing that you care, you will also enter the design process better equipped to create something that they'll love.
Collect Inspiration.
Now that you've really defined the scope of the logo design project, it's time to start gathering some inspiration.

When it comes to collecting great logo inspiration, there's really no right or wrong approach. Some designers may reference logo showcase blogs like Logoed or Logospire, whereas others may go for a walk and pull on natural elements to create the perfect colour palette. A fantastic place to start is by referencing the creative design brief and starting to take a look at some logos that companies have created to target the same customer that you are now hoping to target as well. Although you won't be able to copy their ideas, they may help point you in the right direction to create a logo that really resonates.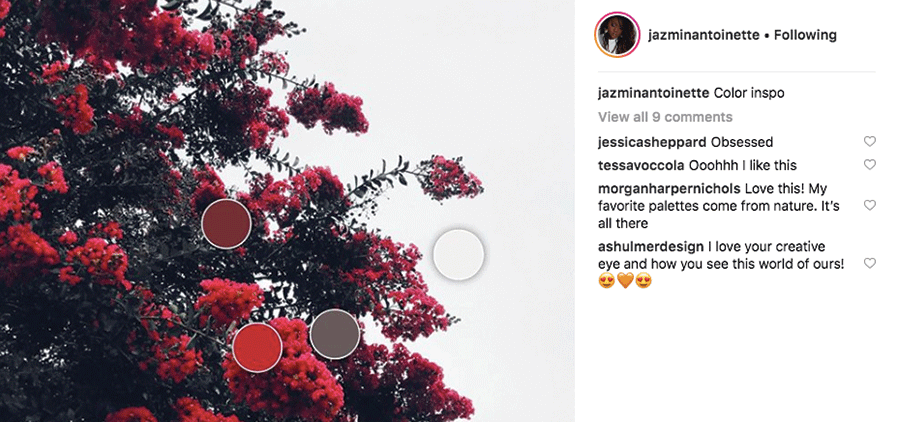 Pay attention to natural elements around you and find ways to incorporate them into your design process.



Once you've started to gather a few ideas, an extremely powerful tool in helping you collect your thoughts is a moodboard, whether you lay out all of your ideas on a corkboard or create a digital moodboard using a tool like Pinterest. Combine all of the graphics, colours, images and type ideas that have caught your eye, and voila! The brand identity will start to reveal itself in no time.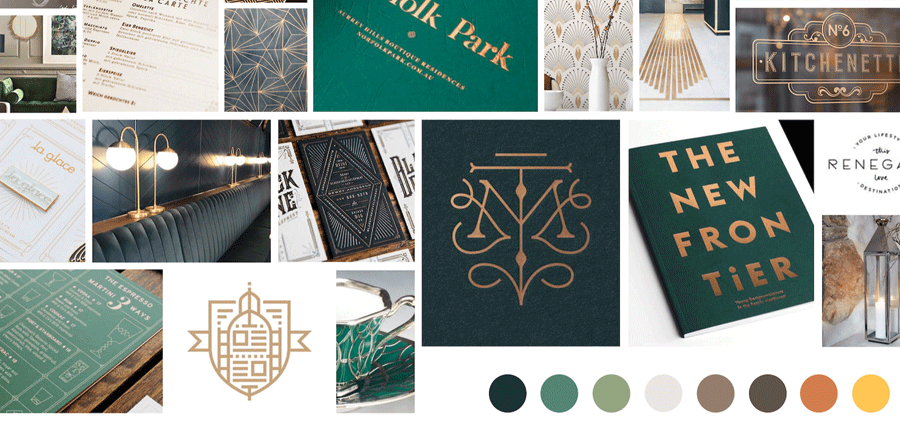 Use a moodboard to capture the essence of the brand with colour, shape, text and other elements before designing.

 
3. 

Choose Your Logo Type(s). 
Most people don't know that there are actually 7 types of logos, including abstract marks, combination marks, mascot logos, emblem logos, lettermarks, pictorial marks, and wordmarks.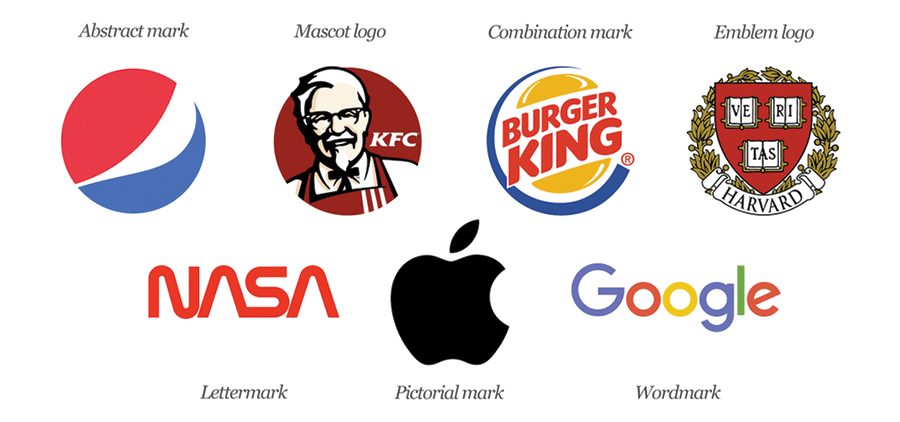 Choosing the right logo type is an important element of communicating brand personality over time.


While all of these different types of logos represent different combinations of colour, type, and imagery, it's important to understand that each of them can create a different type of "feeling" that will be associated with the brand in the future. In choosing your logo type, there are a few things to consider:


Your business' name

The age of your business

Your business model

Your target market




For example, a business with a name that is memorable and unique such as "Facebook" may choose to use a wordmark logo in order to help the brand name stick in their target market's minds. Similarly, a business that offers one service with hopes to expand over time may want to avoid using a pictorial logo that demonstrates their service offering. A pizza parlour that would love to open up coffee shops in the future should likely avoid including any imagery of pizza in their branding to prevent limiting themselves from growing into a more encompassing brand identity.
Design Your Logo.
You've done your research, gathered the inspiration and chosen your logo type - now, it's time to get designing! In this stage, practice makes perfect. Although many designers choose to present 2-4 logo options to clients, it's likely that you'll design many more variations before the client-worthy options become clear.


Step 1: Choose the Right Colours
In the designing stage, identifying the right colours for the logo type you have chosen is critical. The psychology of colour has been a long-term influence in the way that companies choose to brand themselves and the way they want their target market to react. For example, Facebook's signature blue creates psychological connections to friendship and dependability, while McDonald's yellow golden arches can make viewers feel warm and optimistic. Based on the way your client has identified they want their customers to view the brand, choose colours that are scientifically proven to evoke these types of responses.
A fantastic design tool for choosing the right colour palette is Coolors.co--the colour scheme generator allows users to create beautiful palettes quickly, simply by hitting their space bar. Once you find the perfect shade, lock it, and keep hitting the space bar until you've perfected your palette!


Step 2: Choose the Right Type
There are four main types of fonts that you can choose from: serif, sans serif, script and, display fonts.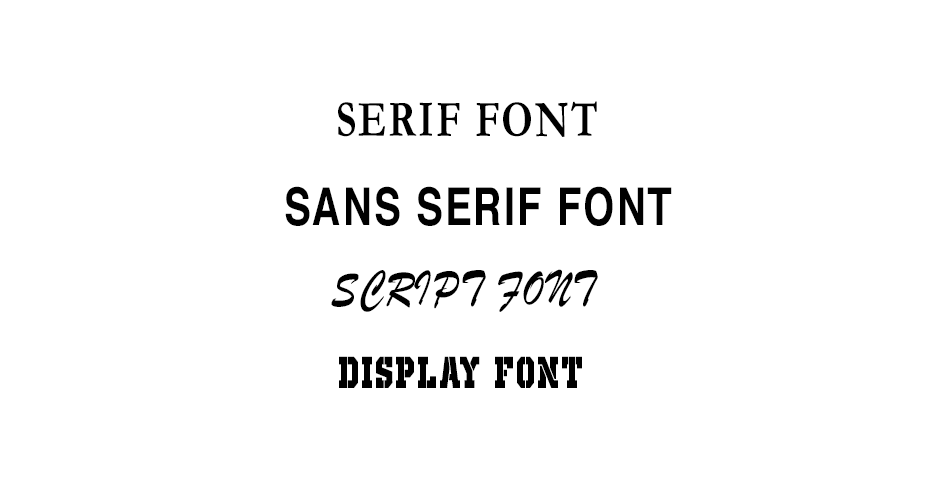 When selecting the type to use for the logo, consider all other elements such as colour and shape and pick a font that complements each of them.


With hundreds of thousands of available options, it's important to choose a font that will complement the other elements of the logo, rather than distracting from them. The font you choose should also reflect your overall brand identity--for example, a cursive font would be great at capturing the elegance and whimsy of a wedding planning business, while a classic serif would be great at symbolizing tradition and professionalism for a financial consultant.
Although it's most common to see one font in a brand logo, some businesses will opt for multiple fonts to give their brand a bit more personality.

Using a variety of character styles, such as bolding and italicizing, can add movement and improve readability of your logo.


The most important thing to remember when presenting your logo is not to take any feedback or criticism personally. Your client trusts you to create the perfect design for their business, and they ultimately understand what their brand represents better than anyone else. Listen carefully, try to understand their point of view and take every presentation meeting as an opportunity to improve your craft. You'll have the right logo for them in no time!
Contact Profitworks Today
Now that you've finished the logo design project for your client, what's next? Our team at Profitworks can help you market your business so that the leads keep coming! We offer fully customizable marketing plans to meet every client need, whether you're new to the industry or simply looking to give your brand a boost. Contact us today to find out how our team can help.